In a few days, VS11 Beta will be revealed. This release is big for Microsoft, not only from a technological standpoint, but also from the experience it will give developers. The new UI is so substantial, that there is a dedicated post on it in the Visual Studio Blogs: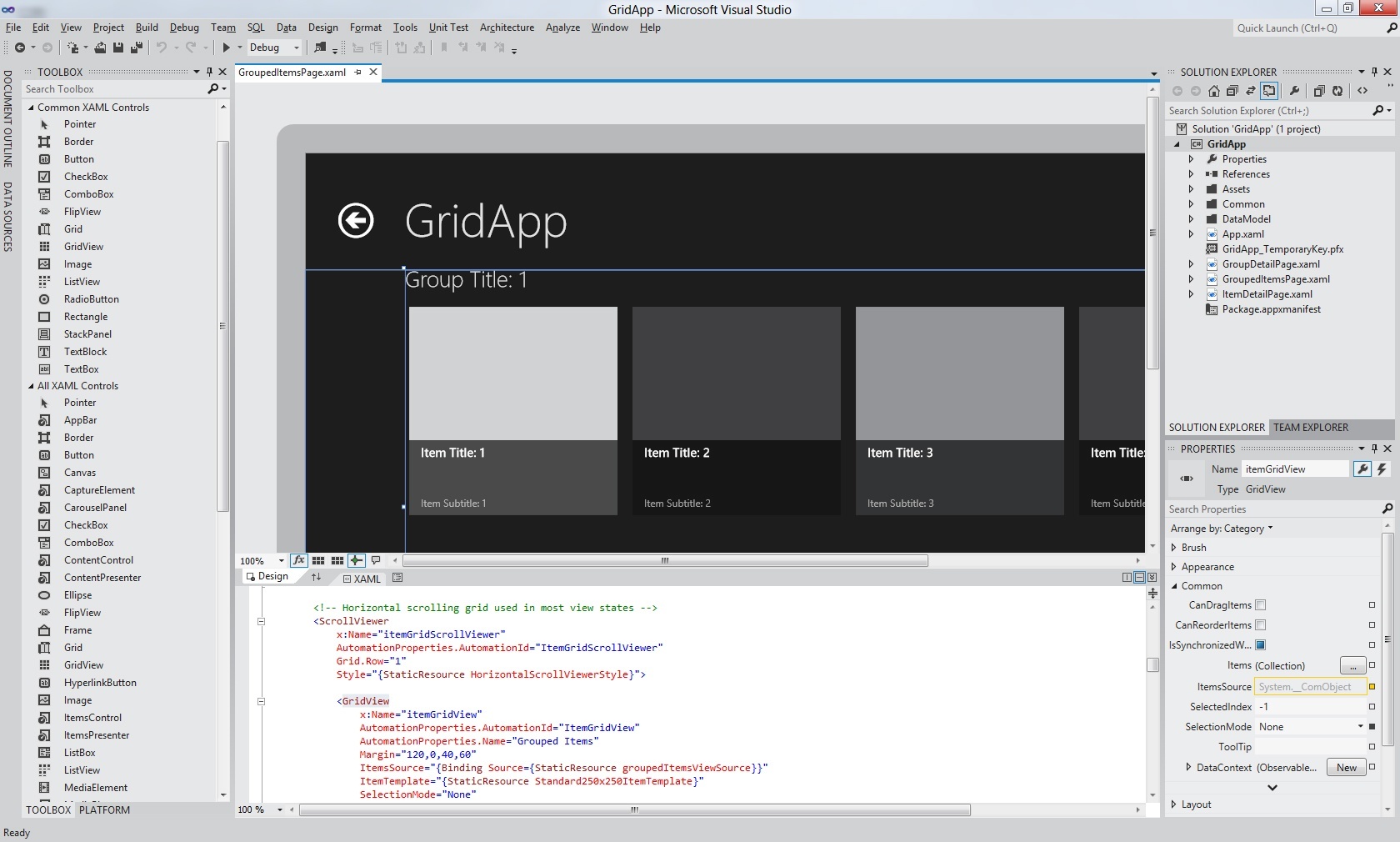 (source)
When Microsoft revealed the first ribbon interface back in 2007, there were some speculations that this interface may make it into Visual Studio 2010. Obviously, this did not happen for an logical reason - the ribbon interface is slick, visual, easy to use, but requires more screen estate, and in some cases more clicks to get something done (than the classic menu + toolbar setup). Simply put, the ribbon targets end users who prefer to use the mouse, rather than the professional programming robots (that you are!) who need to get things done faster by using the keyboard (shortcuts) more than the mouse.
Then came the Metro UI, which Microsoft is pushing onto its sites, devices, and software. The Metro style is simple, clean, and unobtrusive, and people like it! Office 15 is around the corner and the leaked screenshots hint on how the new Metro-fitted ribbon would look like. Visual Studio also gets this overhaul - there is less use of color, there are new monochrome icons, and the UI is less complex. Although developers seem to have mixed feelings about the new Metro UI in VS11, one thing is clear - Microsoft is serious about the new Metro style, and it is here to stay for the next few years.
But we at Telerik already knew this! 10 days ago we released Q1 2012, which also came with the new Telerik Report Designer, which (surprise, surprise) came with a Metro-style ribbon UI:




When the first screenshots of the new Visual Studio were shown last week, one thing hit us right-away: the Report Designer interface felt very close to the one in the new VS (but in ribbon disguise), as if our designers were in the VS design team! Not convinced? Here is a screenshot of the Telerik Report Designer, slightly tweaked:

Telerik Report Designer - original



Telerik Report Designer with VS colors




Visual Studio 11

We changed only two colors - the original white background was changed to grey, and the blue font was replaced by black. The similarity is astounding! Even the iconography is alike! We would definitely like to compare our vision of the Metro Ribbon to the Office 15's when it comes out (we are targeting the same end-users that Office 15 targets after all). But if you have any suggestions for improvements for the Telerik Report Designer (or Office 15 insider info :-) ), please send them our way - we would like to improve the user experience of the Report Designer to best suit your users.
If you have not tried the Telerik Report Designer, you can download it from the banner at the bottom. Also, check out this video, recorded last Monday, during webinar week for an overview of the Telerik Report Designer: