Financial Charts
Do you develop financial applications for WinForms? Do they need a visual boost in terms of financial charts and indicators? If the answers to these two questions are 'yes', then you will be definitely eager to meet the improvements in RadChartView coming in the soon-to-be-released Q3 2012. For this release we developed two types of financial series – Candlestick series and OHLC stick series. In addition, to aid the raw stick data, we have added a bunch of financial indicators that will allow end-users to easily visualize the trends exactly the way they want.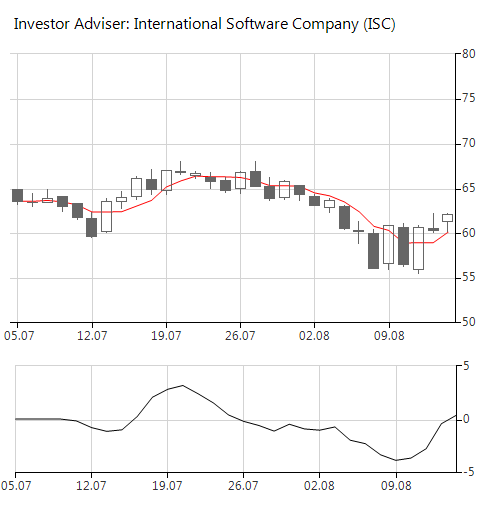 Touch Support
The next feature in the swag bag will highly improve the usability of RadChartView on touch devices. You should be aware that the whole WinForms suite supports multi-touch gestures and we have developed control specific behaviors for many scenarios as you can see
here
. In RadChartView we have implemented zoom in/out, scrolling and rotation support. In large charts containing a huge number of data points, it is sometimes convenient to focus on a specific area and this is where the zoom in/out support comes at place: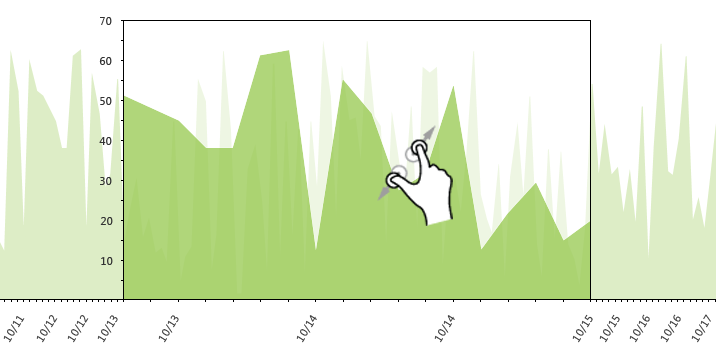 And now that we have analyzed the data in question why don't we scroll to the next portion:
As to the rotation gesture, it will provide you with the ability to transpose your Cartesian charts: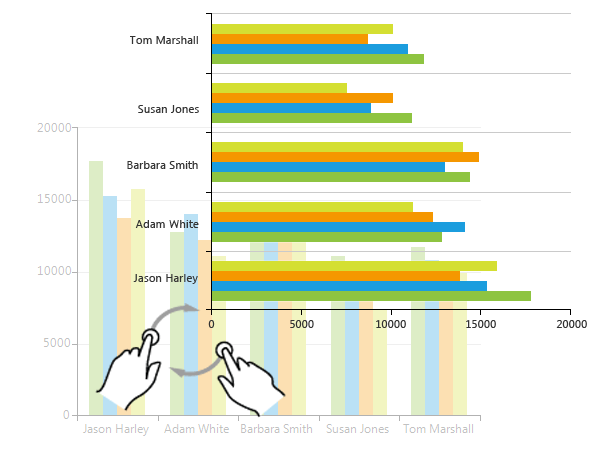 Title and Legends
Of high importance for each and every chart are the title and legends that will allow the end-user to comprehend the visualized data more easily. As of Q3 2012, RadChartView will include these features as well: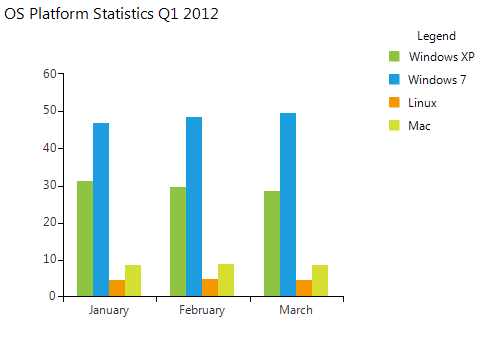 Design-time Wizard
Last, but not least, we wanted not only to recharge your applications and their user experience, but also to improve the way you set up a RadChartView saving you as much development time as possible. So now allow me to introduce the design-time wizard of RadChartView:
As you can see in the shot above, you will be able to set all kinds of properties and while in the standard property grid it might be difficulty to find the needed property right away, here we have tried to put the most important and commonly used properties ordered in an easy-to-follow way. Thus, you can get your RadChartView up and running in almost no time.