The DevCraft R1 Release is here, loaded with upgrades and new features. Catch all the news and score some prizes at our Release Webinar on Feb 2.

Let's start 2017 strong! It's the first day at work after the nice and relaxing holidays. You are fresh and pumped to start the new year right by getting stuff done. But by mid-day, you quickly realize you are back exactly where you had left. The same stringent delivery deadlines and projects with UI so antiquated that they give you the chills.
Time to chin up—because your beloved Telerik DevCraft suite is here with the 2017 R1 release. To deliver your software development projects on time and to the delight of your users, you need awesome tooling. Modern, cutting-edge developer tooling should elevate your development experience and enable you to deliver solutions faster than what you would have envisioned even a few months back. That's exactly what the latest DevCraft release promises. No matter what be your app platform—mobile, web or desktop—this R1 release has something for you.
Come join Telerik Developer Advocates Burke Holland, John Bristowe, Ed Charbeneau and myself, Sam Basu, on February 2nd for the DevCraft R1 2017 release webinar. We'll unpack platform-specific functionality to elevate your app development and provide a developer's perspective of what's new in Telerik DevCraft. Have a specific product you care about the most? Feel free to join the webinar at the specific times—you'll reap the most benefit with the complete bigger picture though.
Here's a quick glimpse of what we will cover in the webinar:
DevCraft R1 2017 Webinar Topics
Web UI: [First 25 minutes]
Six new Kendo UI for Angular components hit their Release Candidate milestone: Calendar, DateInput, MaskedTextBox, NumericTextBox, AutoComplete and MultiSelect—plus you also gain support for Ahead of Time (AoT) compilation, universal rendering, and tree shaking support
Kendo UI for jQuery gets jQuery 3 support and NPM distribution
Spreadsheet improvements for Kendo UI for jQuery, UI for ASP.NET MVC, AJAX, Core, JSP and PHP, which include new events, context menu customizations and more
Grid improvements plus new a new Default Theme for Kendo UI for jQuery, UI for ASP.NET MVC, Core, JSP and PHP
Upgraded "New Project Wizard" and new sample application for UI for ASP.NET MVC
New Tag Helpers for the Responsive Panel and Splitter components, plus Validation Tag Helpers for UI for ASP.NET Core
Mobile UI: [Next 15 minutes]
New AutoComplete and Gauge components for UI for Xamarin, UI for NativeScript and UI for Android
New ZipLibrary and SpreadStremProcessing for UI for Xamarin
New Xamarin project template wizard for Visual Studio for Mac
Hint towards a very special & huge announcement for UI for UWP suite
Desktop UI: [Next 15 minutes]
New Demo app for UI for Universal Windows Platform (UWP)
Document Processing improvements across all desktop UI suites: support for forms and form fields, including signatures in the PdfViewer, split and merge documents through PdfStreamWriter, and more
New Office 2016 touch-enabled theme and PivotGrid, Map, RichTextBox, ChardView3D updates for UI for WPF
Official release of API Analyzer for Telerik UI for WPF
New DataFilter component plus Grid and RichTextBox improvements for UI for WinForms
Reporting: [Last 5 minutes]
Table of Contents support in ReportBook, interactive tooltips for all report items and design support for ReportBook
Don't Just Join—Interact!
Sure it is nice to see demos of freshly released bits in Telerik DevCraft, but you are bound to have questions. How can I use this feature in my app? What about support in my platform of choice?
You have questions—we have the answers. And not just the developer advocates—the engineers who actually build the products will be at hand to help. Simply use the Q/A panel or better still, ask all your questions publicly on Twitter using the
#AskTelerik
hashtag. You can do this before, during and after the webinar—we're here to help.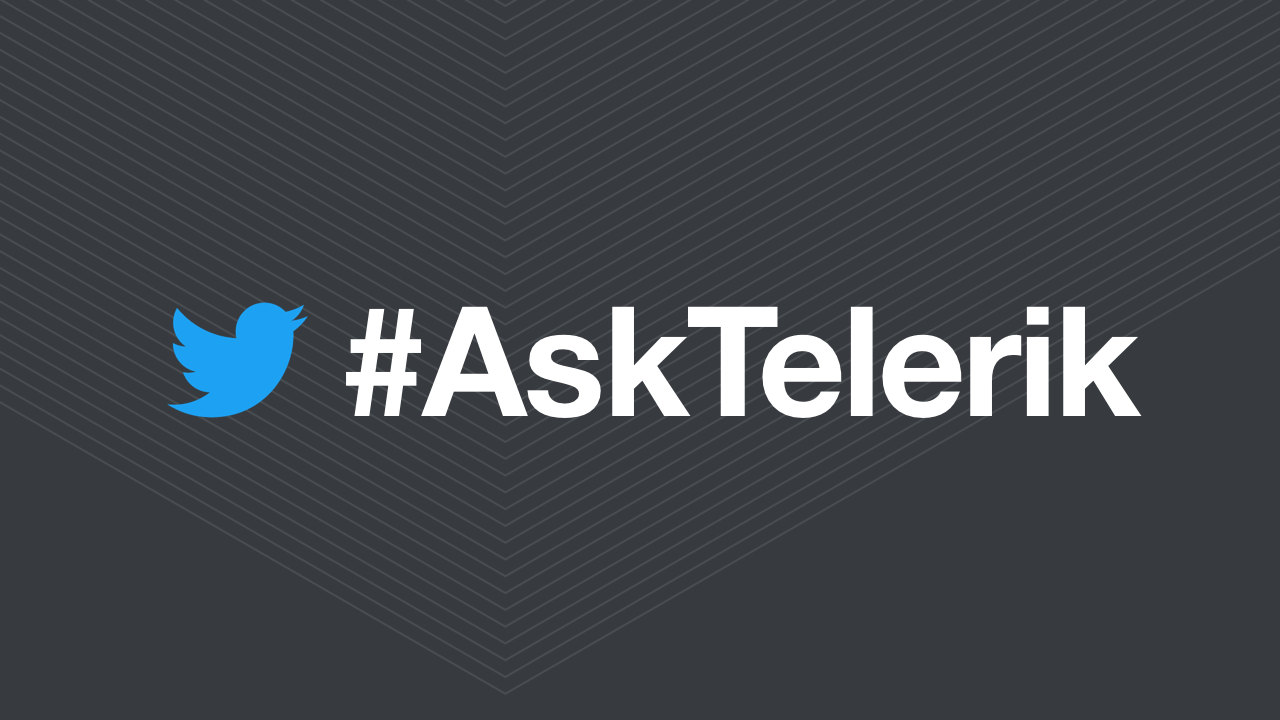 Prizes
We really appreciate you taking the time to join the upcoming DevCraft R1 release webinar. But what's a Progress webinar without some cool prizes? You are in the running to win a prize just for attending the webinar. Extra cookie points for interactions! We love all your questions during the webinars—please keep them coming.

Here's the prizes that are up for grabs:
Xbox One S 2 TB: For the best question
Amazon Echo: Just for attending
Limited only by official Telerik sweepstakes rules.
Don't Miss the Latest DevCraft Webinar
As you can see, Telerik DevCraft R1 2017 is a packed release, enabling you to focus on feature functionality in your chosen development platform. We can't wait to show you all the developer goodies that are baked in.
What are you waiting for? Register today and come join us for the DevCraft R1 Release webinar. It's going to be a great time and we cannot wait to see you there!

Register for the Webinar