Just one month after the official release of Visual Studio 2012, I am proud to announce the immediate availability of RadControls for WinForms Q2 2012 SP2 release that is built with better Visual Studio 2012 user experience in mind. Back then on Aug 15, Q2 2012 SP1 of RadControls for WinForms provided support for Visual Studio 2012 from day one, but this new version brings further improvements to achieve full compliance (adhering to both functional and to the UX guidelines) with Visual Studio 2012.
Today is a great day for Visual Studio 2012 as well as the official launch day of Microsoft Visual Studio 2012 Express – a free light version of Visual Studio 2012. We are delighted to announce that RadControls for WinForms suite works flawlessly with the latest member of the product family as well. Here is what our VS 2012 support provides out-of-the-box:
Design-time support
Property Builders meet Visual Studio 2012 UX Guidelines
Form templates
Project templates
Toolbox icons
Visual Studio Extensions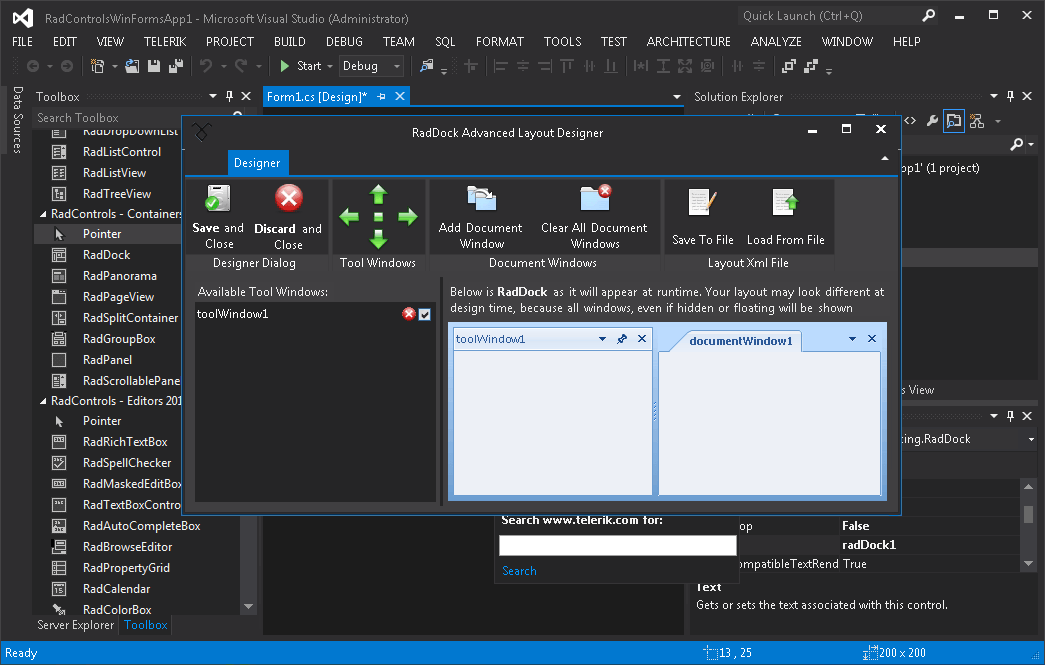 Visual Studio 2012 RTM and RadDock Advanced Layout Designer in their Dark theme
Get RadControls for WinForms Q2 2012 SP2 now and create the next killer modern app today.