I would like to share with you a new feature that we plan to release in Q2 2009: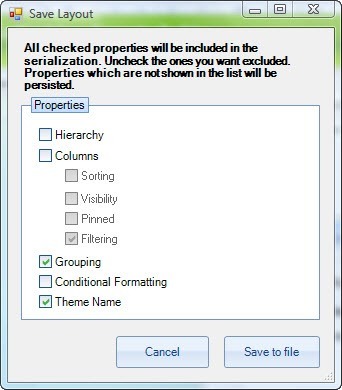 Well, it is not just the dialog :) In Q2 2009 you will be able to save and load RadGridView's settings at design time, and there will be a fine-grained control over which settings you want to include/exclude from the generated xml file! Thus if you are using multiple grids, you will be able to use the same settings over and over again. Pretty neat and time saving, isn't it? The new functionality will be available in the lower left corner of RadGridView Property Builder: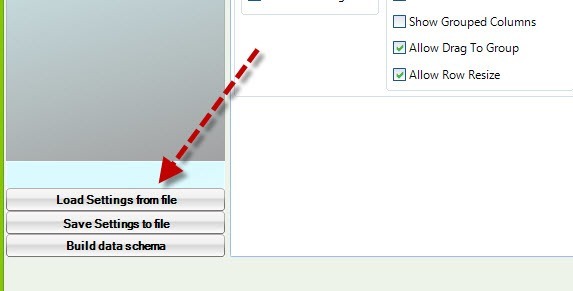 We will greatly appreciate your thoughts and comments.