Since Q3 2010 Telerik introduced the RadSparklines control. These new controls have remarkable performance as Yavor already showed. Today we will continue the topic of performance, however, we will do it in the context of a more real-world scenario.
One application of the sparklines is to show financial data. Recently Vladimir Enchev blogged about real-time updates in RadGridView. Since sparklines and grids go hand-in-hand together when visualizing data we decided to prepare a small demo showing how to integrate both controls while still maintaining very good performance: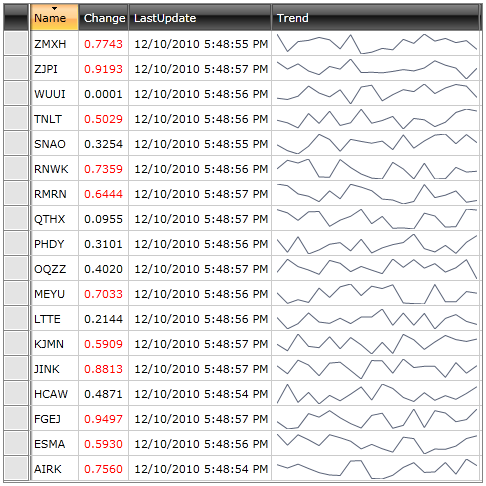 In our project we took the real-time grid demo and also added some sparklines to it to illustrate financial trends as a real dashboard would do. The best part is that this doesn't show any noticeable performance degradation. But don't just take our word for it – try the demo !
Enjoy!