Today marks the release of the Service Pack 1 of RadControls for WinForms. This Service Pack puts in place some minor fixes as well as officially announces the Beta of the RadGanttView control. This is the same control that was introduced as a sneak peek in the last webinar. We're also excited to announce that RadControls for WinForms is Visual Studio 2013 ready.
RADGANTTVIEW BETA
Project management customized your way. RadGanttView provides you with the tools to implement visualizations of full projects with a user interface that is completely interactive. When paired with RadRibbonBar you can quickly create a very professional looking, energized user interface sure to please your end users. Click the image below to enlarge the example.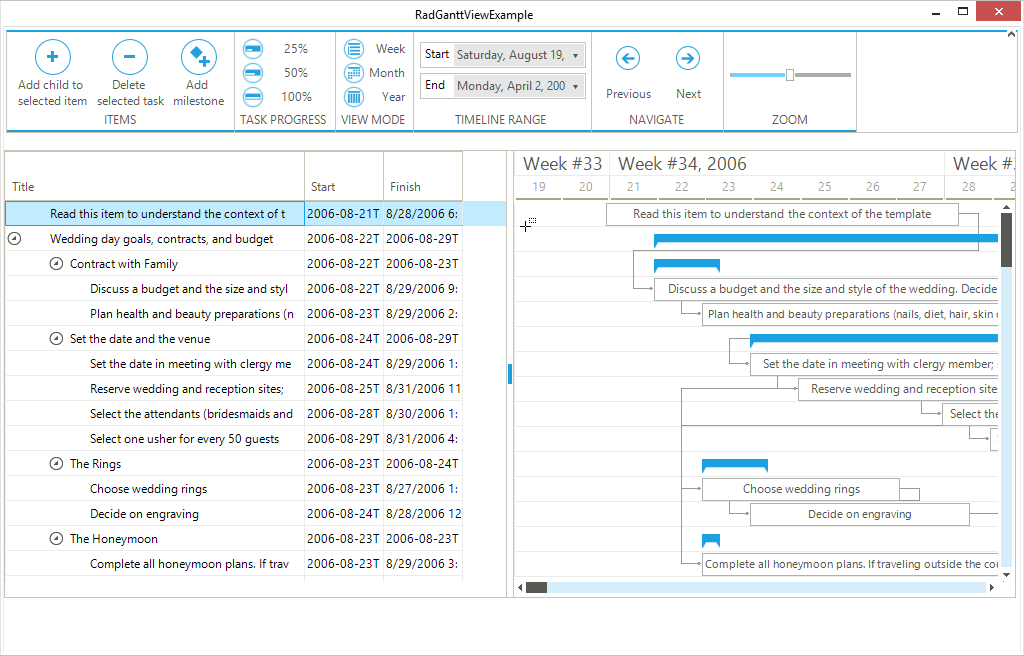 VISUAL STUDIO 2013 READY
Staying ahead of the curve is important to Telerik. We know that many of you need to stay current to remain ahead of the competition. This is why we've been hard at work making sure that RadControls for Windows Forms is available to you in Visual Studio 2013.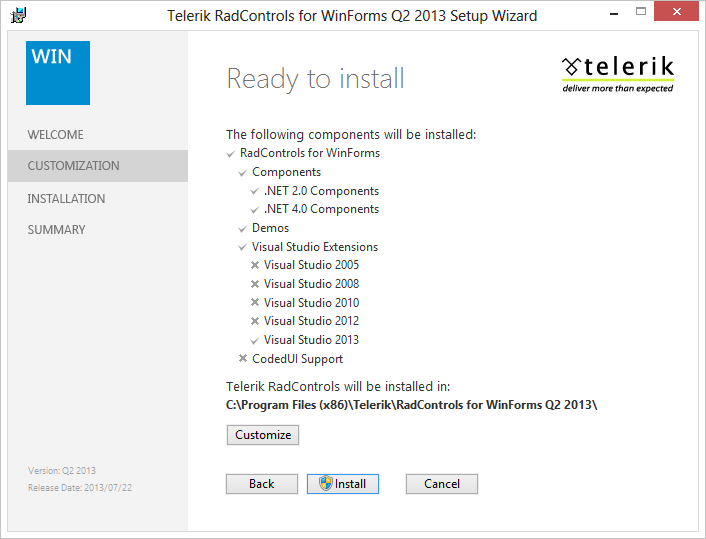 Upon installation, RadControls for Windows Forms can be found in your Visual Studio toolbox.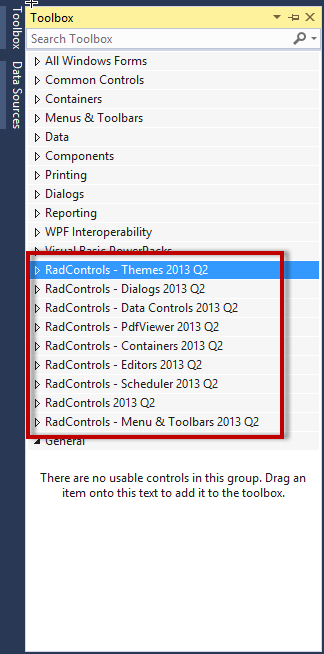 CONCLUSION
Don't delay, install RadControls for Windows Forms Service Pack 1 today to take advantage of RadGanttView. Also be sure to take it for a spin in the Visual Studio 2013 Preview.