Two weeks before the official Q1 2012 release we have prepared a Beta package containing all the new stuff that we have been working on the previous months for you to check out. There are some brand new components, as well as cool new features in RadSlideView, RadDataBoundListBox and RadBusyIndicator.
Let's start with the newborn components available in RadControls for Windows Phone Q1 2012 Beta:
RadToolTip - this is a control that allows you to display a popup associated with a given visual element on your page. This popup may contain any type of information, like additional details or some hints. We have a pretty slick example of this new component in our Demos App with source code available
RadRating - this one implements one of the most common scenarios: providing the end-user with the ability to evaluate something by choosing from a range of rating items associated with a given value
Application Building Blocks - here we are taking a new direction by shipping a set of classes that will help you bring some essential scenarios to your own app without having to write so much code. The building blocks are inspired by the marketplace environment and requisite for the promotional stage of your app development cycle. RadDiagnostics, RadTrialReminder, LiveTileHelper and RadRateApplicationReminder are tools that easily integrate withing your app and help you gather feedback from your users, track application crashes, create secondary application tiles and implement trial-only available functionality.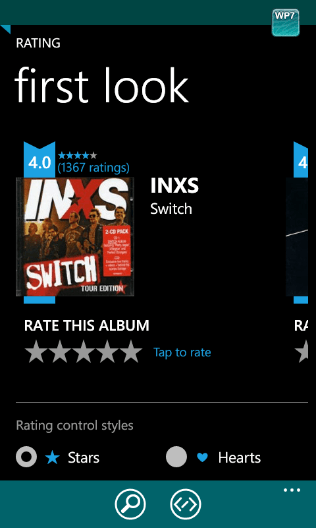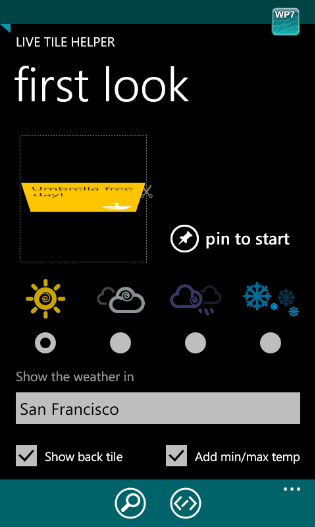 Furthermore, we have prepared some upgrades for a couple of our existing controls that were both highly demanded by many of you and also greatly contribute to the big picture of a fully fledged control suite:
RadDataBoundListBox now gets horizontal scrolling and a green light for Virtualized Wrap Layout (!) support (which we hope we will ship officially with Q1 2012)
RadSlideView has been completely redesigned and revamped to provide greater performance, extended functionality like per-item Busy Indicator and optimized UI virtualization logic
RadBusyIndicator has now an extended out-of-the-box animation set containing the standard WP7 OS dot-style animation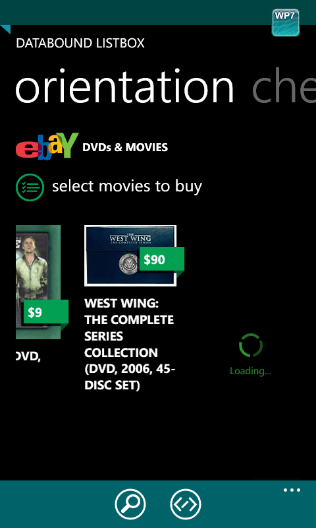 As you can see there is a lot of new stuff to play with. Since this is a Beta we are expecting your extensive feedback so go download the package from your account and check it out!
We have also left some new cool stuff as a surprise for the release. If you'd like to see all the new bits, make sure to sign-up for the Release Webinar Week, February 20-22. This 3-day event is packed with hour-long webinar sessions on the coolest new features shipping with the Q1 2012 release. One lucky winner from each webinar will leave with a Telerik Ultimate Collection license worth $1999. To enter the drawing and participate in the Q&A session, you must attend the live webinar.
Register at: http://www.telerik.com/support/webinars.aspx