While 2020 has thrown a ton of curveballs at the retail and ecommerce sector, recent data suggests that the holiday shopping season could be extra profitable if handled properly. Let's look at four predictions and what web designers can do with them.


Consumers spend a lot of money in the retail sector during the holidays. And as the years pass, ecommerce continues to take a bigger and bigger chunk of that pie.
But 2020—and the years to follow—is expected to go a little differently.
Yes, ecommerce websites and apps should be prepared to handle more online transactions than in previous years. That won't change. However, 2020 data suggests that emerging ecommerce trends are likely to be fast-tracked and become part of the "new normal" of shopping.
For those of you who design or manage ecommerce apps, PWAs, or websites, the below guide will give you some insight into what this coming holiday shopping season holds:
We can't 100% predict what's going to happen during this holiday season thanks to COVID-19, the U.S. presidential election, and the global economic slump. What we do know, though, is that interest remains high in holiday shopping.
Because of this, we can expect a few outcomes based on the current circumstances. Here are the most likely scenarios your ecommerce site or app should prepare for this holiday season and what you can do to prepare for them:
1. Personalized Omnichannel Experiences Will Win Big
According to a recent Think with Google report, omnichannel shopping is going to be more important to consumers than ever before.
"Last year, 78% of U.S. holiday shoppers used three or more channels to do their holiday shopping, and 58% of shopper-reported purchases were made online."
Google anticipates the number of multichannel shoppers growing in 2020. Its survey found that:
47% of consumers will shop with retailers that have options for buy-online-pickup-in-store (BOPIS) as well as curbside pickup.
53% of consumers will shop with retailers that offer contactless shopping.
So, right there, we know that retailers—and, more importantly, their ecommerce sites—that integrate the following channels into their fulfillment strategy are going to look mighty attractive to this year's holiday shoppers:
Online ordering and delivery
BOPIS
Curbside pickup
But let's take this a step further.
Omnichannel ecommerce experiences are a must. But what about customization and personalization?
Having a website that simply states which omnichannel options are available at the time of checkout isn't enough. You should make omnichannel a part of their experience the second they step inside the website or app.
Home Depot has a beautiful example of how to do this. For starters, these are the omnichannel options it advertises from its homepage: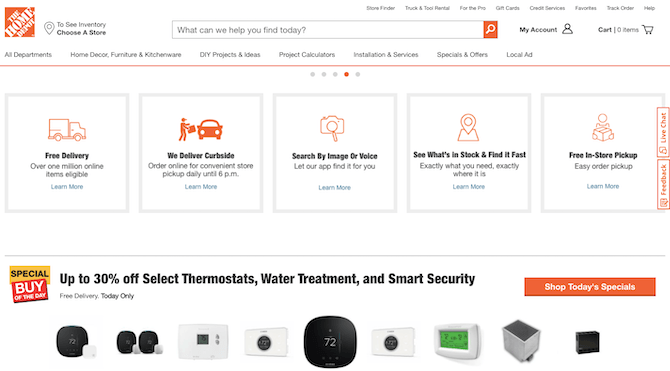 But, really, it doesn't matter if visitors miss this part of the homepage. That's because the site is built for an omnichannel experience all the way through.
It starts with a "To See Inventory Choose a Store" CTA right next to its logo: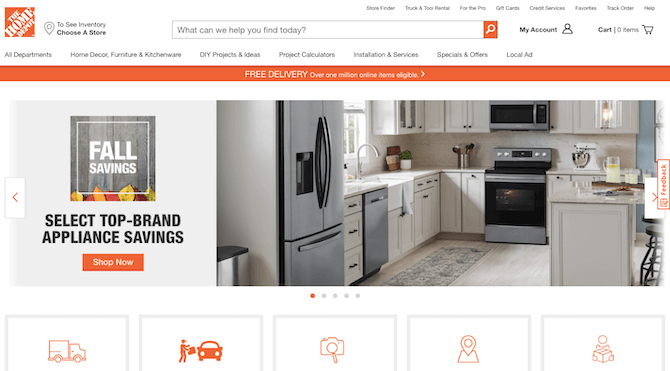 Shoppers can use this location tracker sidebar (or the browser pop-up) to tell Home Depot where their home store is: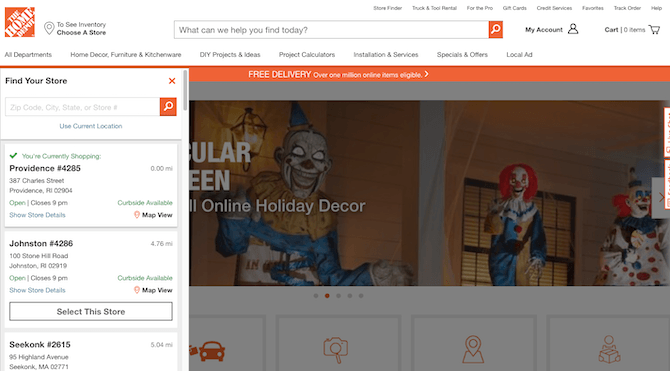 Once their preferred store is set, the rest of the ecommerce shopping experience gets personalized.
On Home Depot's search pages, a "Get It Fast" option appears at the top of the list of filters: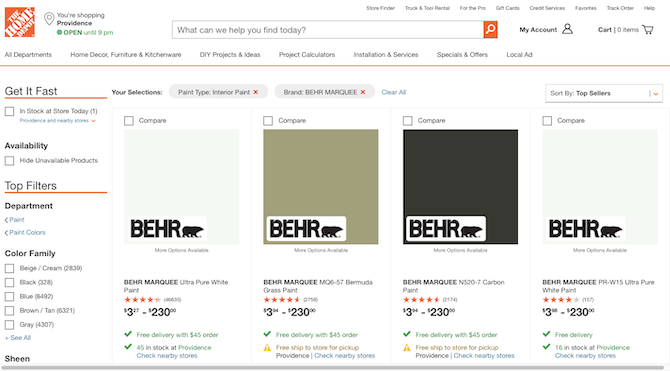 For shoppers who wait until it's too late to get things delivered, this "Get It Fast" filter is going to be a huge lifesaver around the holidays.
And what's even better is how Home Depot spells out each omnichannel option on its product pages: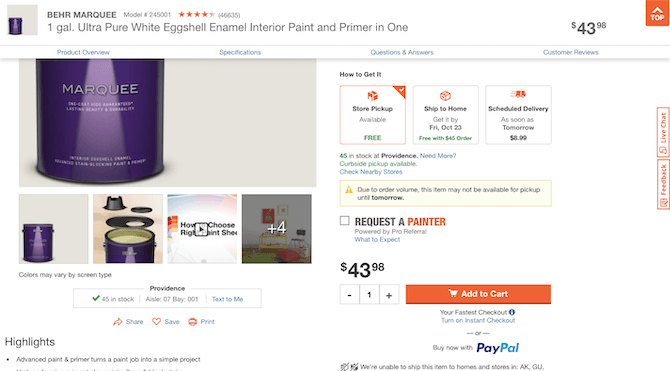 There's no mystery here. Shoppers are told exactly when they can get their items and how much extra it'll cost to do so.
If you have customers who want the flexibility to shop in person or online, as well as ones who are concerned with how much money they spend over the holidays, this omnichannel strategy is one worth stealing.
2. Mobile-Optimized Sites Will Become Powerful Generators of Revenue
Lexi Sydow, the Senior Market Insights Manager of App Annie, says that mobile is going to have a huge role to play over the coming holidays:
"Mobile shopping growth in Q2 2020 indicates mobile's booming role in this year's holiday shopping season. Retailers, fintech and payment providers should prioritize features that resonate with shopping-from-home and socially-distant needs to capture customer spend and loyalty in our mobile-first world."
I'd argue that mobile isn't just a useful channel for online shopping. Local retailers have a good chance at stealing business from big-box companies if they can utilize mobile correctly this year, too. Here's why:
Consumers know how tough the economy is on small businesses right now and there's a huge push to buy local. This isn't going to go away just because of the holidays. In fact, the Think with Google report found that 66% of shoppers are planning to do more local shopping this holiday season.
In addition, Google found that "available near me" searches have grown over 100% since this time last year.
With the majority of Google searches happening on mobile, this would indicate that smartphone users are the perfect audience for local retailers to appeal to. Here's what these shoppers will need from your ecommerce site:
A place to confirm in-store product availability and, by proxy, to use the site as a companion shopping list to get them quickly and safely in and out of the store.
The ability to begin the omnichannel shopping experience, especially for BOPIS and contactless curbside pickup options.
As for what web designers can do with this information, here's what you should prioritize:
The first, of course, is mobile search optimization. If smartphone users can't discover your store or products on Google (especially when the retailer is little-known or competing against big-box companies), don't expect much organic traffic over the holidays.
So, you really need to do a good job with the mobile search metadata and schema markup for your website, category pages, and product pages. Not only do you want them to match for product or category searches like this one for "hiking boots":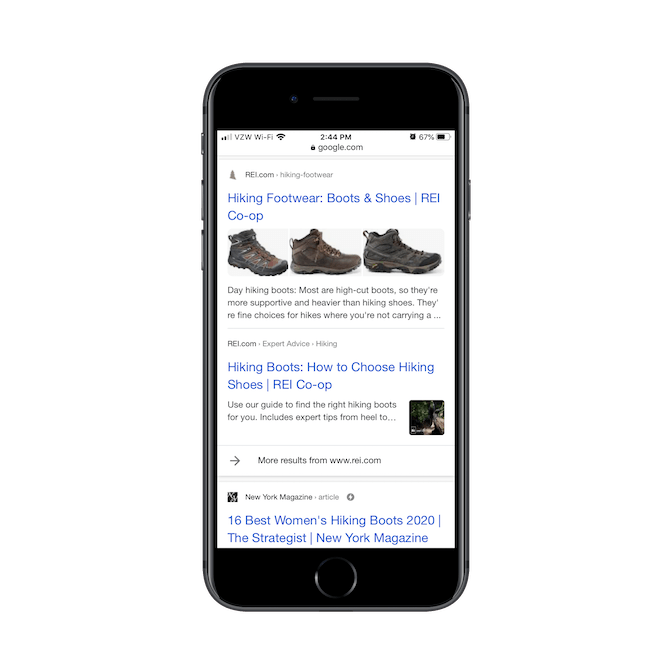 But you want them to show up in other areas of Google, like in the Images and Shopping tabs. Adding structured data to your products helps Google know to place them on these special pages as well as in featured snippets on the homepage (paying for ads also helps):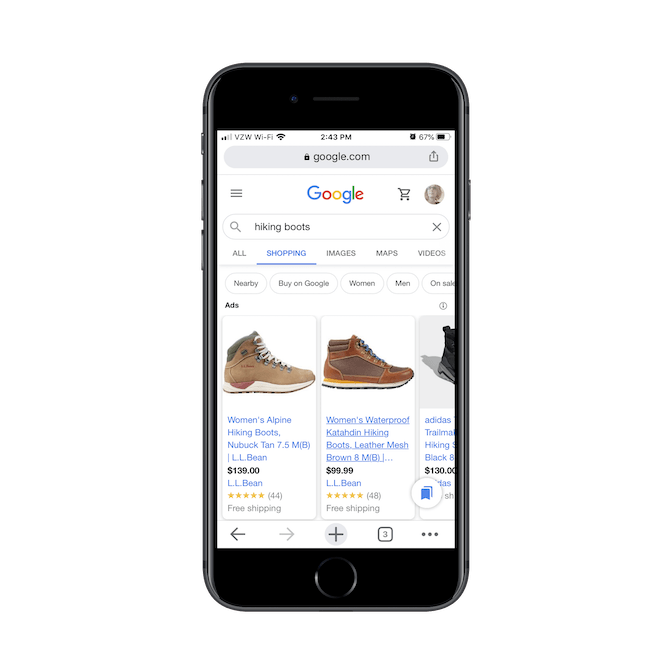 If your ecommerce site or app has a local brick-and-mortar counterpart, then it needs to appear in Maps searches, too: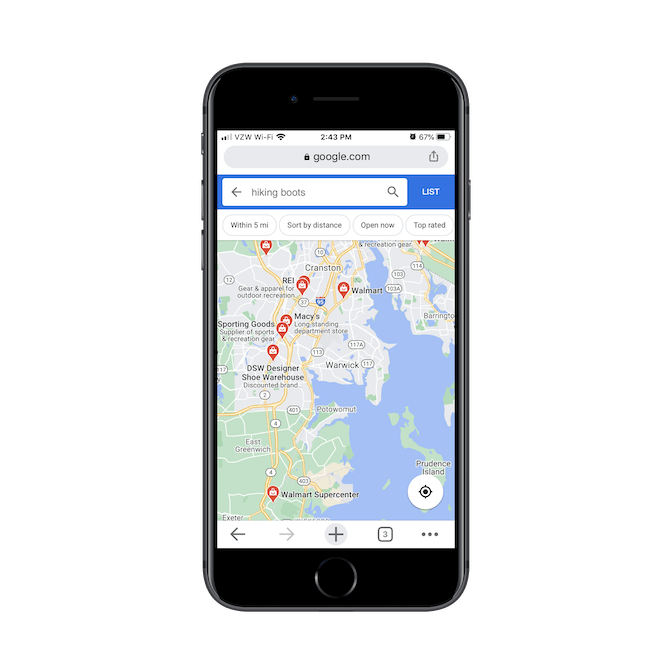 As you can see, many of the same local stores and their website counterparts show up in my search for "hiking boots"—no matter where I go looking for suggestions.
Be sure to work with your SEO strategist and/or copywriter to ensure that your ecommerce site is poised to claim as many of these high-visibility spots in Google.
And, of course, make sure your website is designed to be mobile-first. This is where many of your holiday shoppers' first contact is going to take place, whether they plan to actually buy from the site or just use it as a research vessel.
Use your existing customer data to prioritize your design and navigation for the most streamlined experience. And don't forget about performance optimization—mobile shoppers expect your pages to load in just a few seconds or less.
3. Shoppers Will Go Crazy for Retailers That Bundle Sales & Safety
Matthew Shay, the President and CEO of the National Retail Federation, recently announced the NRF's "New Holiday Traditions" campaign. The focus of which is to get consumers to "shop safe and shop early" and not wait for the Thanksgiving holidays to go Christmas shopping.
While the NRF is running its own campaign, retailers are encouraged to change up their holiday sales strategies in order to encourage safer shopping habits this year:
"Retailers are prepared for an early start to the shopping season, offering discounts earlier to ensure consumers can find the gifts they want, in stock at the price they want to pay, delivered at the time they want to receive them."
Considering how many shoppers have expressed apprehension about doing any in-person shopping this year, this is a smart plan.
The key to doing this correctly is in how you position it.
For starters, your website or app should not advertise sales as "holiday" sales if they're too far in advance. While the deals themselves will be appetizing enough on their own, think about the ramifications of shoppers seeing website after website with "Happy holidays!" messages and graphics in October and early November. It's the same as bombarding in-store shoppers with holiday music too soon. They're going to burn out really fast.
Instead, make your sale a prominent feature of the site like Nordstrom's navigation "Sale" button without making it be about the holiday season: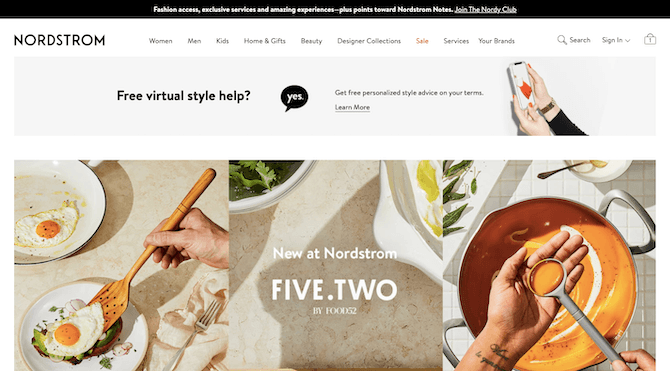 It's no larger or bolder than the other navigation pages, but the red color does make the "Sale" page stand out.
Nordstrom also has some very bold and attractive banners on its homepage advertising its big (holiday) sales in October: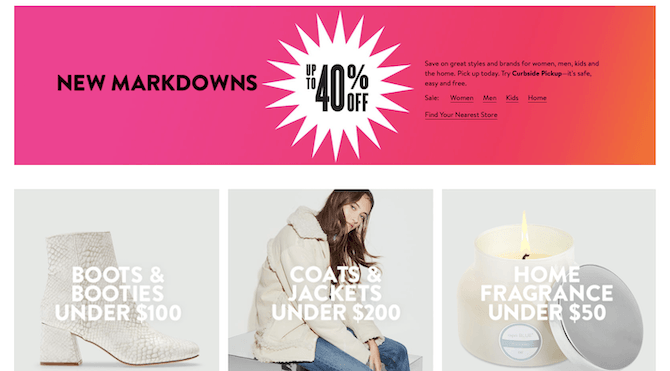 Notice, however, that this isn't just a sales banner. If you look at the small print, you'll see that Nordstrom is advertising both sales and safety:
"Save on great styles and brands for women, men, kids and the home. Pick up today. Try Curbside Pickup—it's safe, easy and free."
And then it includes a link to "Find Your Nearest Store" to help shoppers customize their experience for their preferred location.
This is one of the keys to capturing more revenue from your ecommerce site or app this year. Sure, running sales promos earlier might help, but it's the way you put them in front of holiday shoppers that will convince them to open their wallets. In other words, you have to play to what their top concerns are at the moment: Saving money and being safe.
Let's start with the facts:
Consumers aren't just concerned with the timing of their shopping trips. According to Google's data, 80% of holiday shoppers are concerned with the quantity of shopping trips they make and are planning to consolidate them so they don't have to go out as much this year.
Timing is easy enough to get a handle on as you can drive traffic to your site or app with special sales. But in order to influence a shopper to visit your store during one of these infrequent shopping trips, you'll have to use special shopping features to increase their confidence and trust.
I've covered one of these features before on this blog: augmented reality.
With an AR changing room or product try-on, shoppers won't have to go into the store to buy gifts. They can confidently order them online and either have them delivered or go to the store for pickup.
When shopping is made that easy, there's no reason for consumers to even consider skipping your store this year.
There are other features retailers can use to build shopper confidence. Macy's has two of them in its mobile app.
The first feature is a list builder: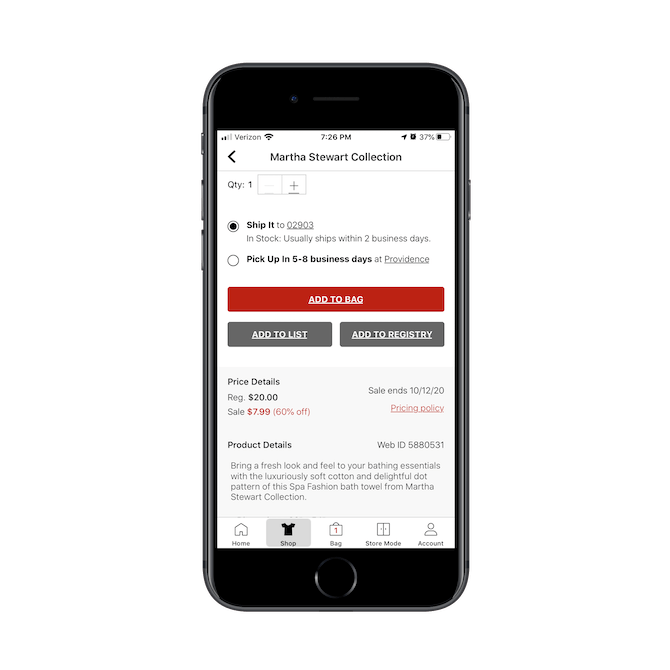 This is different from creating a registry. This list can be a wish list shoppers share with others (like the people buying gifts for them) or a list they can reference while shopping in store.
For people who want to get in and get out in as little time as possible, pairing a shopping list feature with a digital floor plan would be super helpful—especially for stores the size of Macy's.
Macy's shoppers can find this feature under the "Store Mode" tab, which automatically detects the closest store based on geolocation and Bluetooth settings: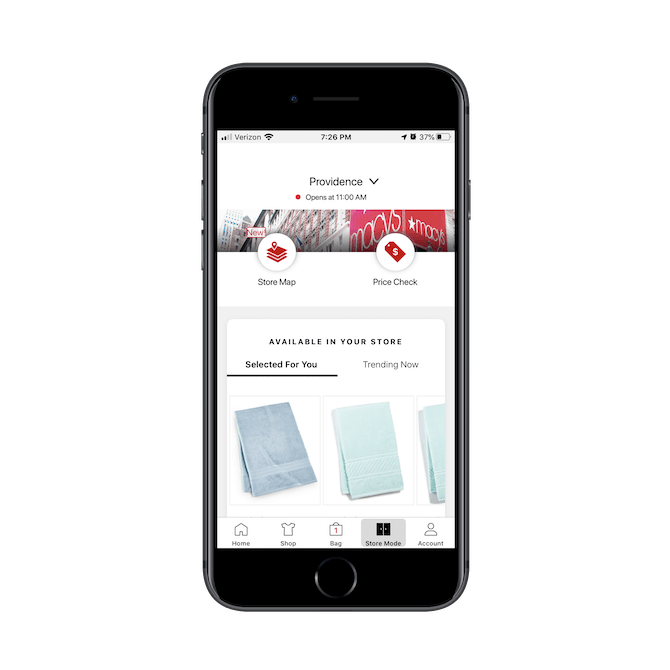 This part of the mobile app is completely dedicated to helping in-store shoppers get exactly what they need in as little time as possible. The digital floor plan tool plays a big part in that: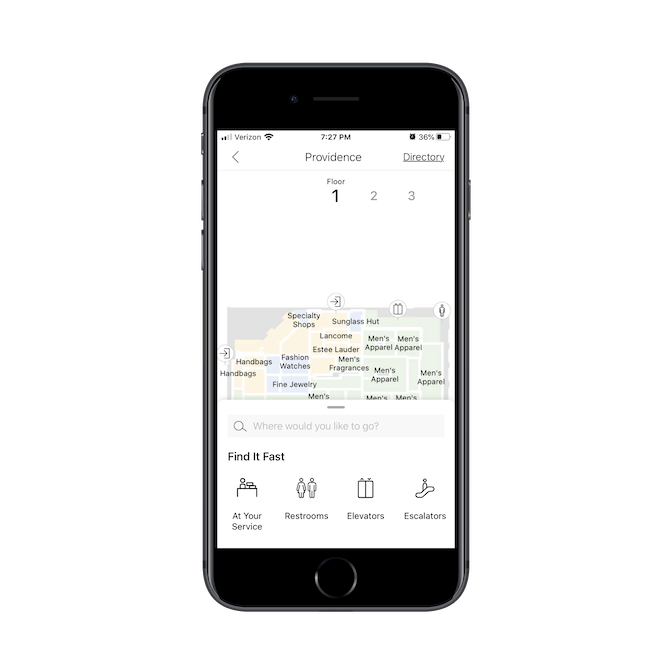 Notice that it isn't just a breakdown of where each section is on the three-floor retail store. Macy's also tells shoppers where to go for:
Customer service
Restrooms
Elevators
Escalators
They can also use the search function to find something specific in the store. It's a great time-saving feature.
Another tool retailers could benefit from is a BOPIS reservation system.
As it stands now, BOPIS is usually scheduled like this:
Make your purchase online today
Pick up your items in store within the next one to two days
But what if all these holiday shoppers get the same idea about when they're going to pick up their online purchases (like right after work or on their lunch break)? They may end up having to battle crowds anyway, simply to pick up their online purchases.
Grocery stores like Wegmans have been using BOPIS reservation systems for awhile and they work really well: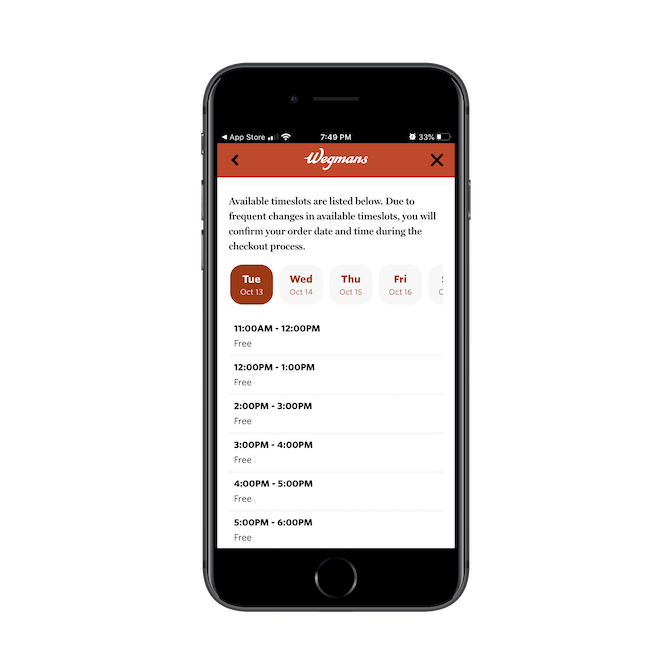 Not only do they help the store control the traffic of pickup orders, but it also allows customers to schedule shopping into their day, just like everything else. And for people concerned with how many shopping trips they make this year, being able to coordinate BOPIS pickups one after another would be a huge help.
Wrap-Up
The truth is, things are changing from day to day around the world. We really have no idea what's going to happen tomorrow, let alone in November or December… or even next year. Something could happen that sends shoppers into a panic and wanting to be frugal this holiday season. Or we could see the opposite—the situation becomes more optimistic and people decide to do all that spending they didn't get a chance to do all year long.
So, it's best not to pick and choose based on assumptions you've made about the state of retail and ecommerce right now. Instead, prepare your ecommerce site or app for the most likely scenarios and ensure that you're there for shoppers where and when they need you this holiday season as well as in those to come.