How do you learn more about UX, whether you're a beginner or a leader? Start with this simple reading list.
How does the busy executive begin learning about user experience and how to practice it? How does anyone do it? Most UX reading lists are ridiculously long and esoteric. Trying to use them is like diving into the deep end of a very deep pool. (Seriously, 100 books you should read about user experience? It's overwhelming.) Much like learning to swim by diving right in, that approach will probably work eventually, but you could have saved yourself a lot of splashing around trying not to drown.
To the rescue, our non-overwhelming, not-likely-to-cause-drowning UX basics reading list. Hand-picked for where you are in the UX learning process, there's something here for the super UX novice all the way to the eager UX leader trying to spread user experience gospel to their organization. Read the one that resonates with you, then rinse and repeat as you move from novice to beginner or intermediate to leader.
For the Super UX Novice
"What the heck is UX anyway?"
The Design of Everyday Things
Don Norman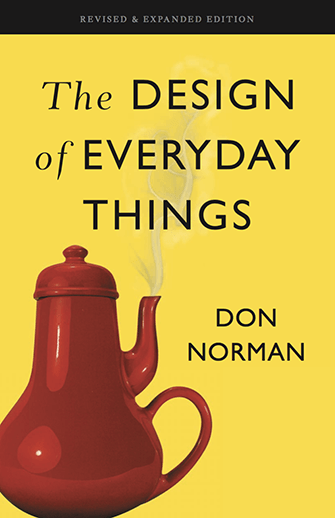 A quick, basic introduction to user experience from the man who coined the term. Norman makes the esoteric elements of user experience totally friendly and simple using familiar objects. You'll never look at anything (including digital products) the same way again. Bonus: It has a stellar Goodreads rating so chances are good you'll even enjoy it. Double bonus: You get major bohemian pretention points when colleagues see this on your shelf.
For the UX Beginner
"How do I make my user experience good (or at least not bad)?"
Don't Make Me Think
Steve Krug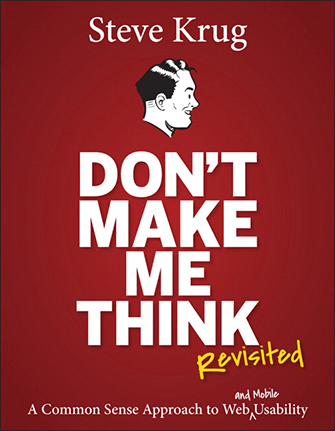 Wonderfully short and easy to read, Krug's seminal work is full of diagrams and infographics that explain how to create UX that's second nature to real people. If you are getting started in digital products, this is essential reading. Executives who read this will become instantly smarter than most people in the room.
For the UX Intermediate
"I've mastered the UX basics and I want more!"
Designing the Obvious
Robert Hoekman Jr.
A straightforward, in-depth look at UX specifics that shows how to approach user experience from a mobile application and web design standpoint. If you read this, we know you're getting serious about making excellent apps, sites, and software. Why don't more leaders and development teams devour this treasure? We have no idea.
For the UX Leader
"How do I spread the gospel of good UX throughout my organization?"
The Paradox of Choice: Why More Is Less
Barry Schwartz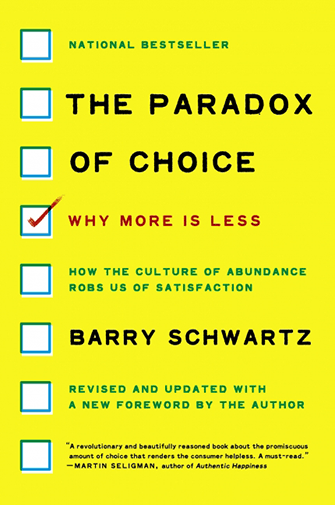 It's a common misconception that more is more in software. Well, it's more than common; it's an epidemic problem. This book explains why extra bells and whistles make things (including digital products) more difficult to use and how to avoid this. If you or your digital product teams adapt the concepts found here, you'll soon say goodbye to user confusion and frustration. Bonus: The Paradox of Choice is just dripping with executive book-club credibility. When you demand your teams create easier-to-use digital products, do so while slapping this book on their desks. It's a legitimate start. We're serious.
Learning By Doing
There's a deep sea of UX knowledge out there for you to explore (just ask one of those hundred-book reading lists). But don't forget that experience is the best teacher. Keep reading after you've exhausted this list, but also start applying your book smarts to real-world projects. You can do this whether you're new to the field or a leader who wants to up their game. The challenges, problems, and surprises that come with each individual product will hone your skills better than anything, no matter how many books you read.
---
Want to learn more about creating a great UX? Find out some tips about making sure that your app presents an outstanding User Experience in these interviews with Dean Schuster and Bekah Rice.