We're thrilled to share that Telerik Academy has won several recent awards—we're proud to have our investment in developing people recognized.
What an exciting start to 2016! In the past two months, Telerik, a Progress company, received four awards for its leading free tech-ed initiative in Bulgaria, Telerik Academy. The company was honored for its investment in society and innovative approach to software engineering education for people of all ages.
Back in January, Telerik Kids Academy, our free educational IT sub-initiative for kids ages 10-12, won first place in the category Community Involvement at the annual Forbes Business Awards. It was recognized for its contribution to teaching young kids to code.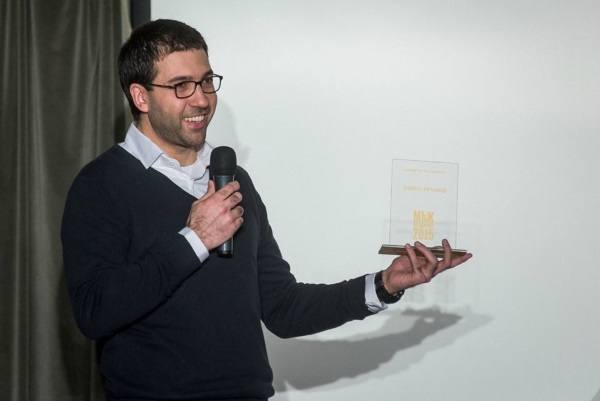 Since its launch in 2011, Telerik Kids Academy has trained more than 3,000 children across Bulgaria. Currently, it has 15 courses in 10 towns. Last month it partnered with CoderDojo Bulgaria, part of the global CoderDojo initiative, and the Digital National Coalition to offer free workshops in programming for kids ages 7-9.
Three more awards followed in February. Boyko Iaramov, co-founder of Telerik and Telerik Academy Director, won the Innovator of the Year award at the annual Man of the Year contest (pictured above, right). Organized by the national Darik Radio, it recognizes accomplished Bulgarians across various fields, including business, politics, sports, arts and more. Boyko Iaramov was distinguished for creating innovations in education and encouraging kids as young as first-graders to learn to innovate.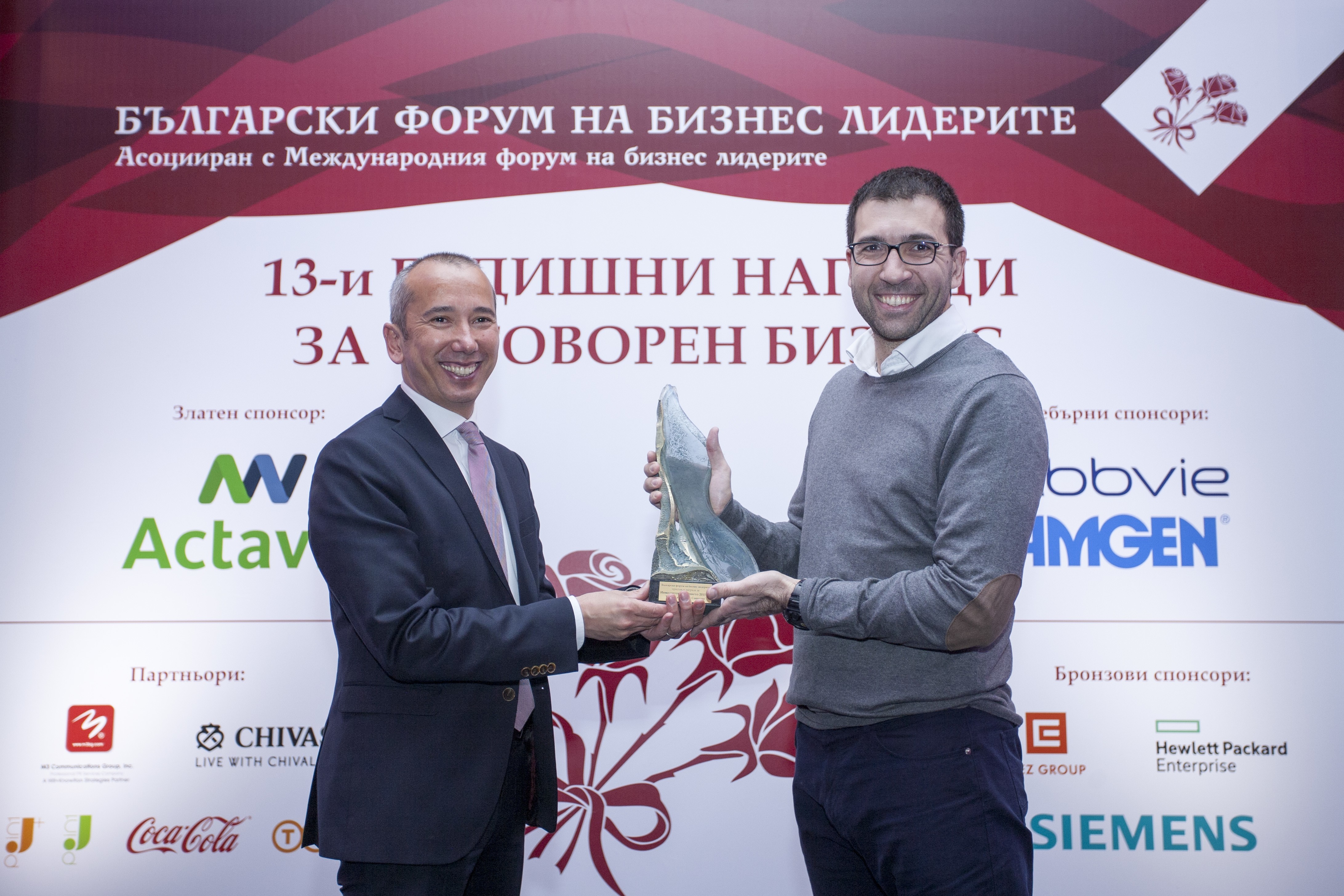 Just a week after the Darik awards, Boyko Iaramov received one more recognition. As part of its 25th anniversary celebration in Bulgaria, Computerworld presented him with the Innovation in Programming Education in Bulgaria award. He was recognized once more for his innovative approach to software engineering education.
Last but not least, Telerik won first place in the category Investor in Knowledge at the annual responsible business awards, hosted by the Bulgarian Business Leaders Forum. Again the recognition reflects the impact Telerik Academy has had on society and education.
The awards are a great recognition of our company's investment in developing people. Since the initiative's launch in 2009, more than 8,500 people have participated in its courses onsite and 30,000 more have used its learning resources for self-education.