In my last announcement about the availability of the second drop of the Telerik Tools and controls for Windows Phone 7 I promised you that we will publish our quickstart application on the zune marketplace. I'm now glad to tell you that the application submission process ran without any problems and you can install the quickstart application directly on your windows phone 7 device. You can see a details about the application here. You can also download the application source code and run the application on the VS2010 Emulator.
We spend a lot of time designing the application just to make sure that it complies very well with the Metro design guidelines (these are the guidelines recommended by Microsoft for building Windows Phone 7 mobile apps). We are using a Panorama control for the home page where you can find the important links to internal pages of the application, featured products and also one item of the Panorama control is entirely dedicated for Search functionality. Below are some screenshots of the application.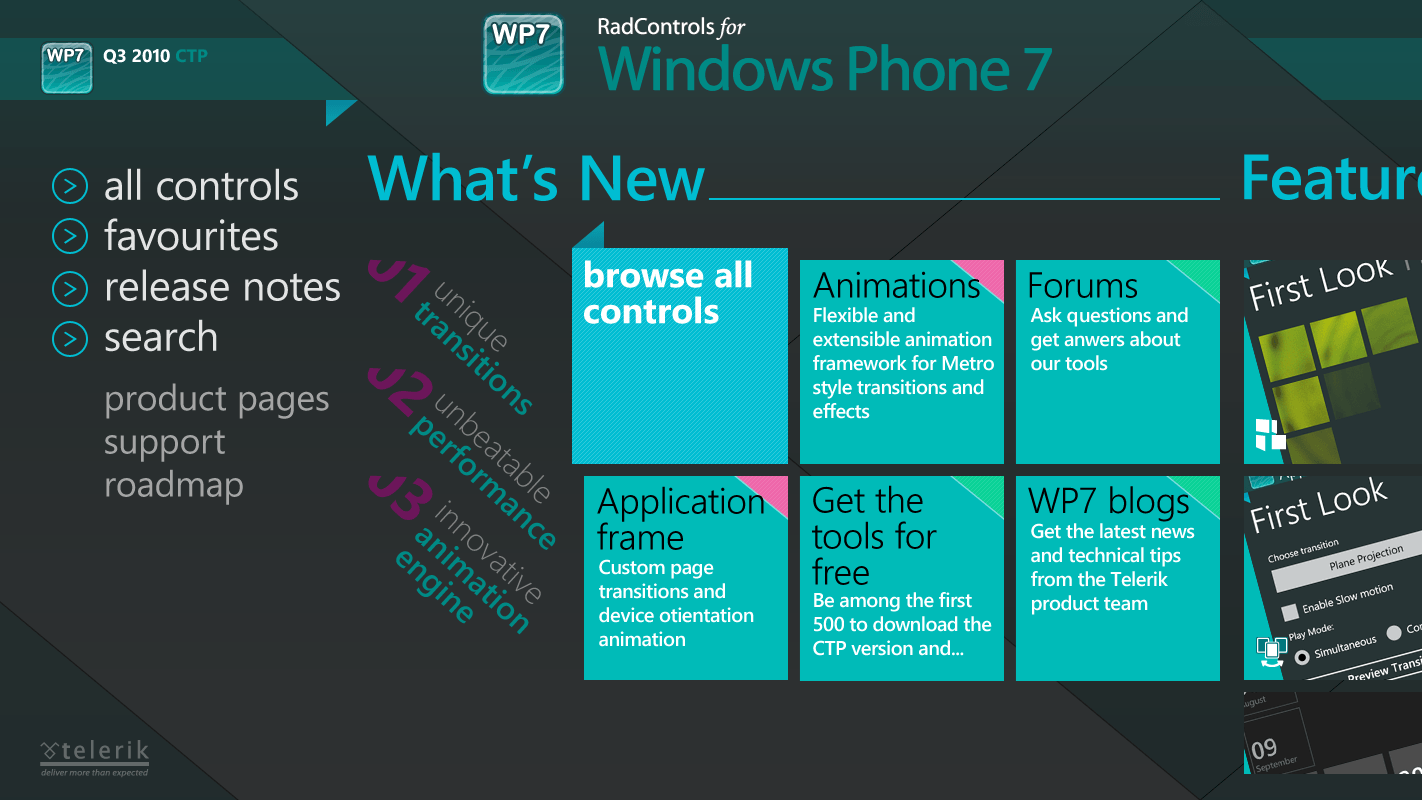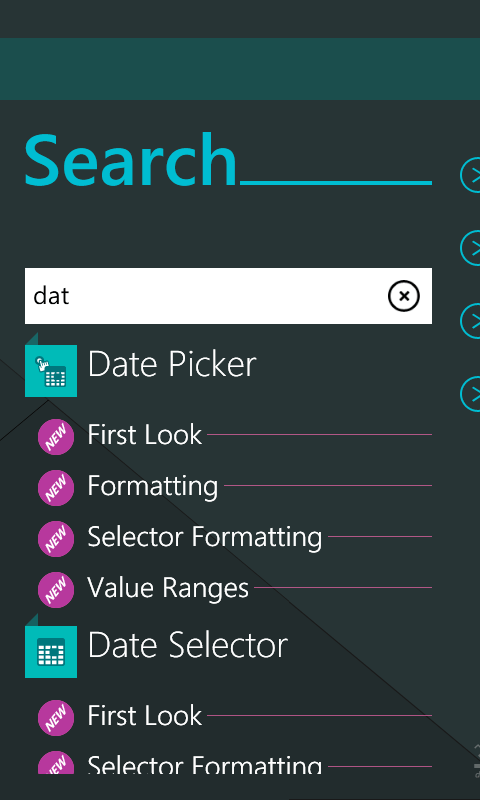 When you install the quickstart application you can see demos of all Telerik controls for windows phone 7, you can see the source code of the examples and you can see how real world scenarios can be achieved. The quickstart application itself is build entirely using the Telerik controls and I think that this application is one of the most complex applications available for WP7 today. We have more than hundred pages in the application dedicated for the product examples. The transitions between those pages are done with the Telerik Rad Application Frame and match exactly the page transitions that you will find on the windows phone 7 OS.
We ship the entire source code of the application too and it can be a great learning resource in your journey into the windows phone 7 development. You can download the source code, together with the Telerik binaries from the windows phone 7 controls home page.
As always - your feedback is highly appreciated! Do not hesitate to contact us on any new scenario that you want enabled with our controls for windows phone 7.