With Q1 2012 release the highly anticipated
Telerik Report Designer
has arrived - a desktop application for creating reports, utilizing the power of Telerik Reporting.
The Telerik Report Designer features a simple ribbon interface and all the necessities for intuitive report creation like
report items
, wizards, explorers, all of them situated in a comfortable multi-document interface. This allows power users to create and edit ad-hoc reports on the fly.


Creating a report is simple and the output is saved as XML report definition (.trdx or Telerik Report Definition XML) in a proprietary XML format, which can be shared with other users. Your existing reports (if saved as XML definitions) will work with the new ad-hoc report designer.

Appealing, interactive and sophisticated reports are created in a few simple steps. The Report Designer supports SQL Data Source and Cube Data Source. The Report, Table or Crosstab wizards guides you through the process of creating the reports. Their intuitive step by step instructions would get you going in no time as no previous experience is needed when using the wizards.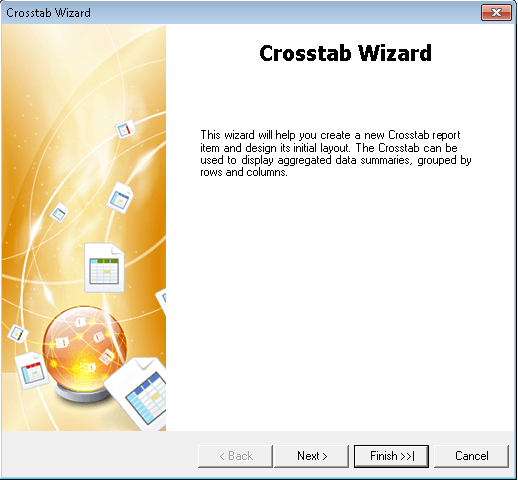 The Data Explorer and Report Explorer tools are used to quickly add, navigate and edit report items.

Modifying the existing items styles is facilitated by the Style Editor or the new user friendly Ribbon home tab:



The powerful expression engine is still easy to use with the Expression editor:

By using the Group Explorer and the Group Property window one can easily browse the existing groups of the report and quickly modify their properties, creating powerful and easily customizable layouts:

Printing and exporting reports from Telerik Report Designer are fully supported and you can easily acquire your digests, breakdowns, etc. in their preferred format, including PDF, Excel, Word, PowerPoint, XPS, TIFF and HTML. Also Interactive and Print preview are supported. Thus you can immediately preview the report, no matter of the used media.

Being in beta, there are some known issues we are working on to eliminate for the official release. We know that you are excited about this product, so your feedback is highly appreciated. We are open to hear out your first impressions and ideas for further improvement and development of Telerik Report Designer.
Known limitations:
Events on report items are not supported
Connecting to Object/OpenAccess/Entity Data Sources are not applicable
Currently we are working on:
System Requirements:
.NET Framework 4.0 Full Profile (we require the "System.Design" assembly that is not included in the .NET Framework, Version=v4.0, Profile=Client)
In conclusion we can say that with the Report Designer and its variety of additional tools the report authoring is made extremely easy and user-friendly, providing the non-technical users with the ability to quickly create and distribute full-blown interactive reports.