Our latest official release features RowDetails support for RadDataGrid, major bug fixes and more.
In our official R2 SP1 release, we introduced some performance improvements for our Chart and ListView controls. With the R3 release we focused on another major control in the UI for UWP suite – the DataGrid control.

Let me provide you with some more information about the new RowDetails feature we introduced for the DataGrid control and the Toolbox improvements we have made for our open-source repository NuGet package.
RadDataGrid RowDetails
We are extending the DataGrid functionalities with the RowDetails feature, which will allow the application's users to view the record-related data inline, without the need to switch context. Being able to show details for the DataGrid row is extremely useful, and with our latest improvements it's both easy and highly customizable.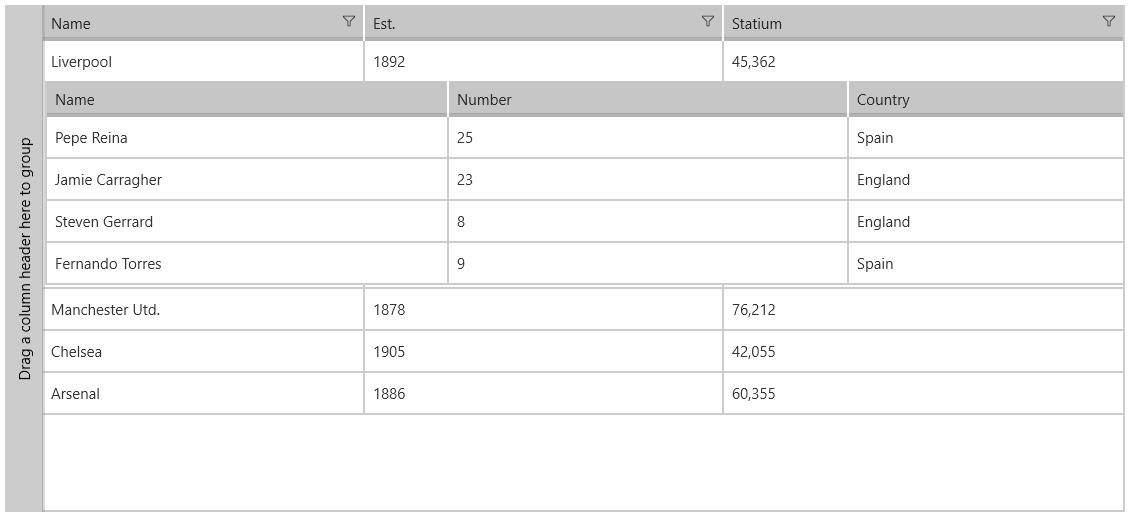 Nuget Toolbox Support
With Visual Studio 2017 Toolbox support has been added for the NuGet packages to easily view and categorize the controls. We have taken advantage of this feature and updated our NuGet package to support it. As soon as the NuGet package is referenced, the controls it contains will appear in the Toolbox for you to use in your application. These controls can be used just like any other Toolbox control, with drag and drop support on the design surface.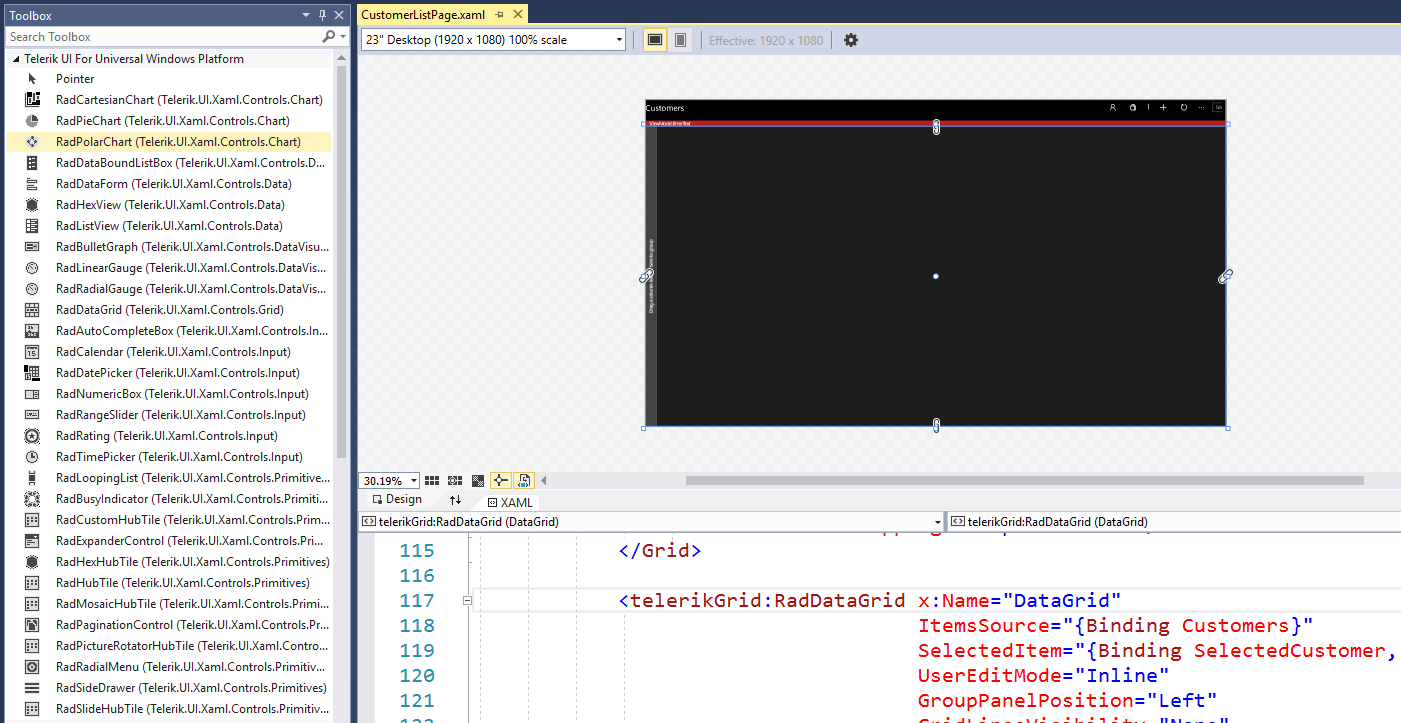 Chart Improvements
There are a bunch of improvements coming to the Chart control, starting with utilizing the composition API that the framework offers to boost the rendering performance of the Chart control.
Old Rendering Performance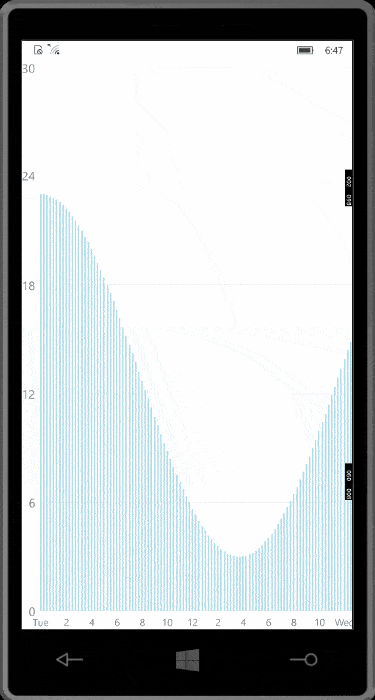 New Rendering Perfromance

Share Your Feedback
Take a look at the open source UI for UWP project when you have a chance. There you can share your feedback or add your own contributions. We highly appreciate any contributions that are helpful for improving the controls.

For a full list of what is new and what is improved in the Telerik products, make sure to subscribe for the R3 2017 release webinar.