Just a few weeks after our successful Q2 2012 release which introduced the highly anticipated RadAutoCompleteBox and RadChartView, it is time for a service pack. RadControls for WinForms Service Pack 1 is out and available for download. As always, we packed the latest update with a bunch of hot fixes and improvements throughout the whole suite. However, this time there is some exciting news! With this service pack, I would like to officially introduce the first public version of RadPivotGrid for WinForms! This early version comes in the form of Community Technology Preview and supports all the basic features – grouping, sorting, filtering, aggregates, field list control, and drag and drop of group and aggregate field descriptor items. As a control based on the Telerik Presentation Framework, RadPivotGrid also provides built-in themes that you can quickly personalize with the help of Visual Style Builder.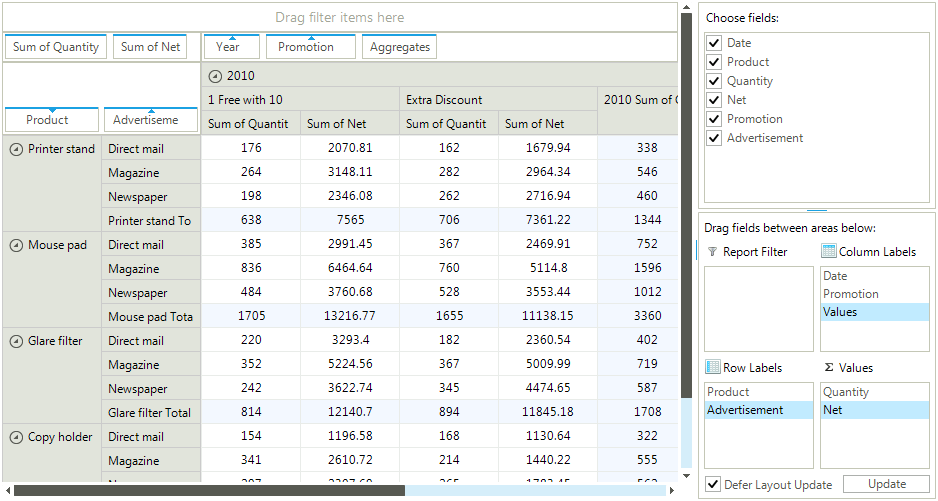 First Look at RadPivotGrid with TelerikMetro Blue theme
Here is the list of goodies included in the Service Pack at a glance:
RadPivotGrid (CTP).
Revised and updated Aqua theme.
Improvements and fixes.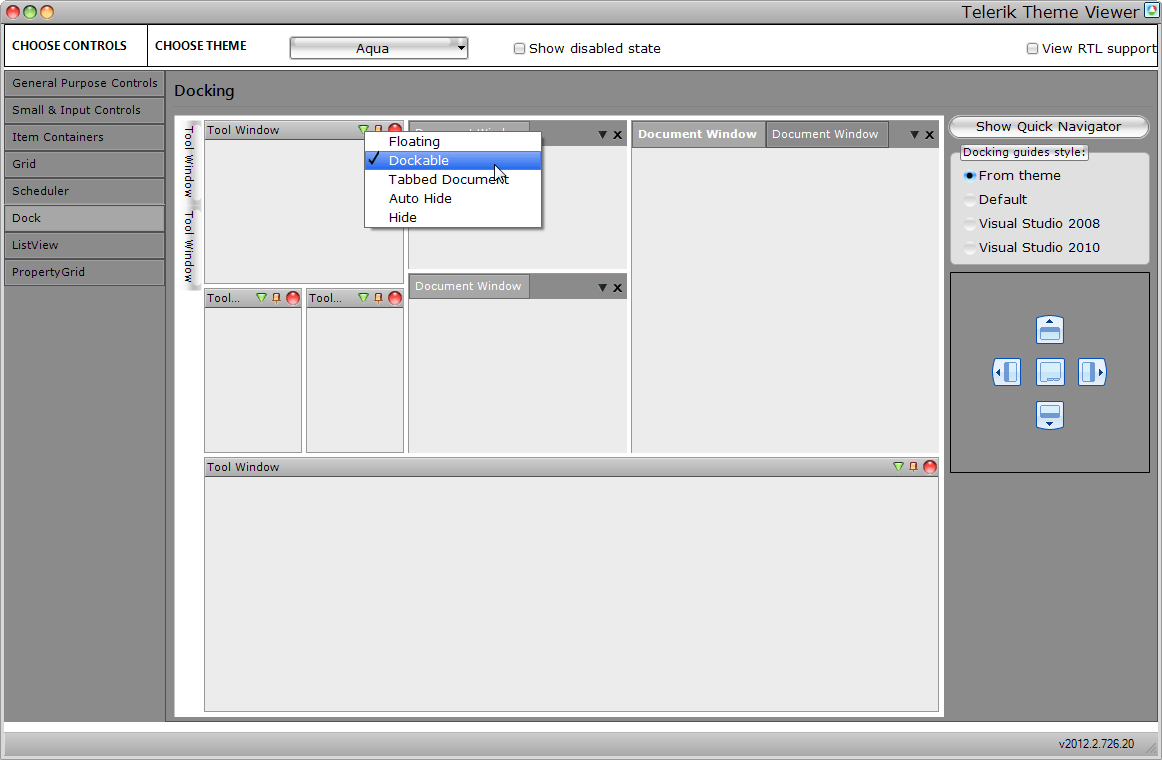 ThemeViewer with Aqua theme
Also check out the detailed release notes of all improvements shipped with the latest update of our WinForms suite.

Happy coding!