2012 is gone and in the mobile development world it will remain as the year when Windows Phone 8 was released. This new version introduced a lot of new features and capabilities and the mobile developers were presented with new possibilities for their apps including new speech recognition capabilities, new screen resolutions, new live tiles and mobile payments.
In the end of 2012 we had our first release for Windows Phone 8 – which included speech recognition api and an image component making it easier for you to provide an application looking good on all possible screen resolutions. Now we can help you with the development in other two fields: the native support for near field communications (NFC) and the new live tiles.
BARCODE
Windows Phone 8 introduced the Wallet which allows making contactless transactions using NFC in some markets. The Wallet extensibility applications use barcode and QR code images and here this new component comes very handy. It has two subtypes: RadBarcode and RadBarcodeQR. The first one can be used for automatic barcode generation directly from numeric or character data: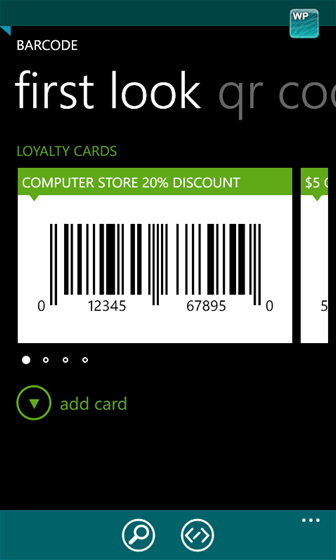 RadBarcodeQR can be used for creation of QR codes (QR comes from Quick Response). Our barcode component was inspired by the new wallet functionality, however it can be used for completely different purposes. The QR code generator, for example, can be used for encoding contact details in order to create an image, which can quickly create a new contact record when scanned:


LIVE TILE HELPER
Users of Windows Phone love the dynamic live tiles on the start screen. With Windows Phone 8 these tiles are even more customisable than before with new sizes and new templates. Our LiveTileHelper expands your options even more. This component can be used to create and update tiles linking to pages within your application and allows you to use each of the new templates and add custom UIElements as their content: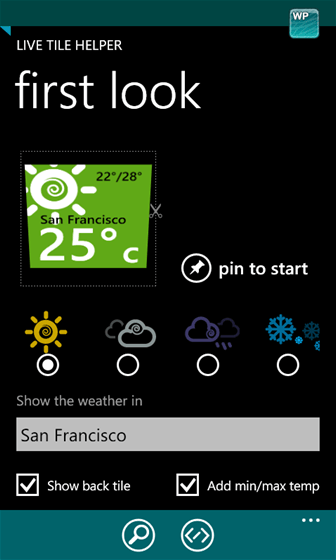 If you want to create a single application that runs on Windows Phone 7 and Windows Phone 8 devices, you can also take advantage of the new templates, which are added in LiveTileHelper for Windows Phone 7 as well.
Excited already?