Q2 2011 was the first official release of RadChart for Windows Phone – first class charting solution offering unbeatable performance and feature richness. Having the chart officially out however does not mean that we will put less effort in enriching it with new functionality. On the contrary – we have plans to push hard in order to make RadChart the richest charting component on the market.
Today we are releasing an update to our RadControls for Windows Phone, which targets the new Mango update from Microsoft, and we are happy to announce the new RadPolarChart and the three polar series – Point, Line and Area. A polar chart uses the two-dimensional Polar Coordinate System to plot its data. Although not as common as the Cartesian Charts, these polar charts bring some additional charting capabilities to your data visualization. In particular, polar charts are great for presenting small to mid-sized data which is direction-sensitive. They are also very useful for visualizing mathematical functions like the Fermat's Spiral: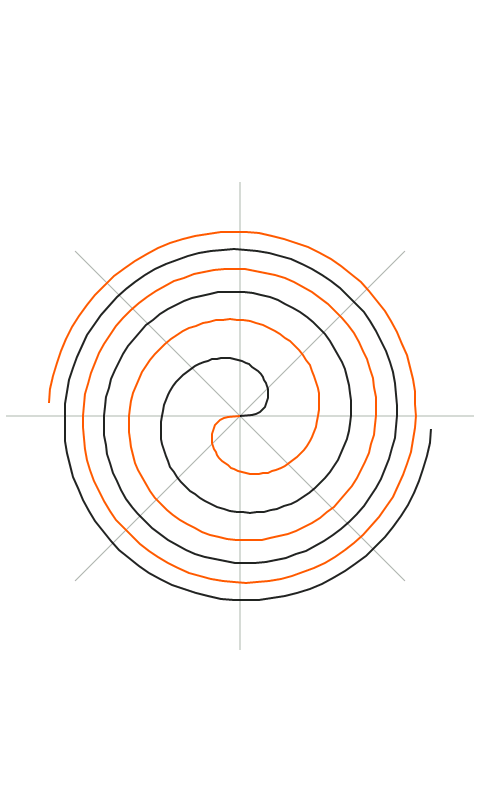 We have plans to add more polar series like Spline, SplineArea, Bar, etc. depending on the feedback we receive. Please, let us know of all the features that you would expect from our charting component so that we can deliver them to you.
Along with the new chart type we have also added a very nice revamp of our DataBoundListBox, which takes full advantage of the new performance improvements in Mango. See more detailed information in this blog post. And that is not all in this update – we have added yet another small but useful control to enrich your toolbox: RadMessageBox. Its main purpose is to overcome all the limitations of its SDK equivalent as well as to add more polished and Silverlight-like means of usage.
Do not hesitate to download the latest version of the controls from your Telerik account (trial download is also available) and to give the new update a try.
More information about the Mango update of our tools may be found here.