In order to ensure a fluent build experience, Progress Control Panel now provides two options to set up a Telerik NuGet package source.
As most of you know, the Telerik private NuGet feed gives access to UI components across all the Telerik products. It is a very convenient option to use in your build environment.
On the Control Panel login screen, you now have the option to set up our private feed. If you choose that option, the Telerik package source will be included in the current user NuGet.config file. The provided login credentials will be associated with that source.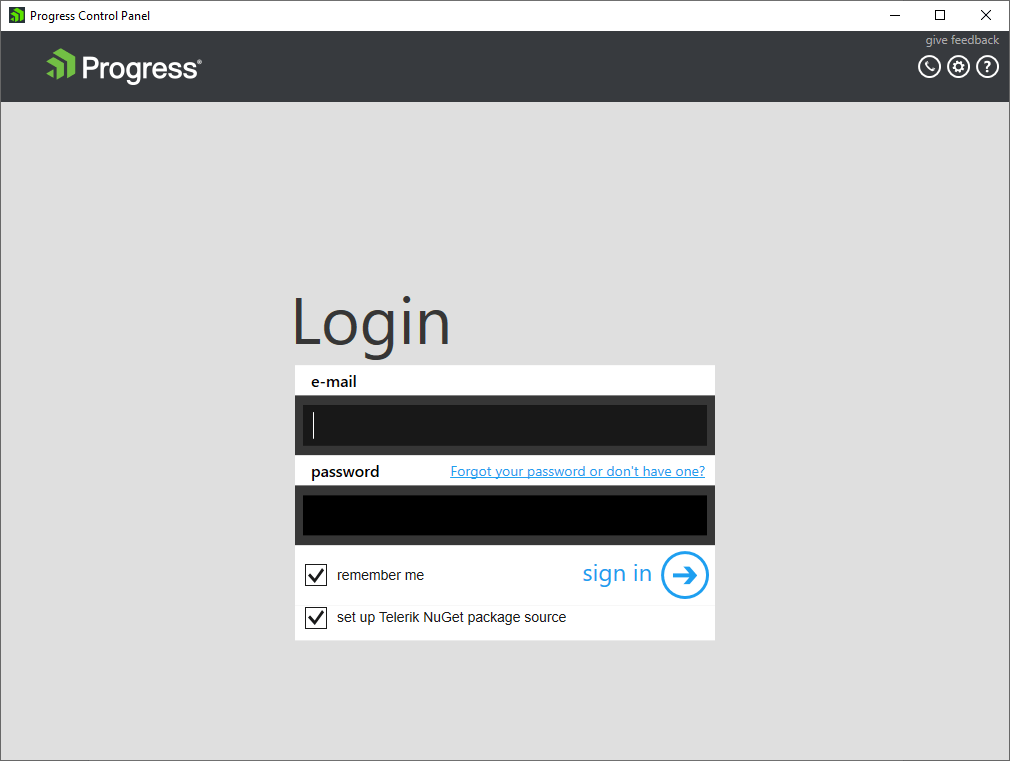 In addition, your NuGet credentials can also now be provided in the Control Panel options dialog. There you can change your current credentials or you can also create a new package source if not available.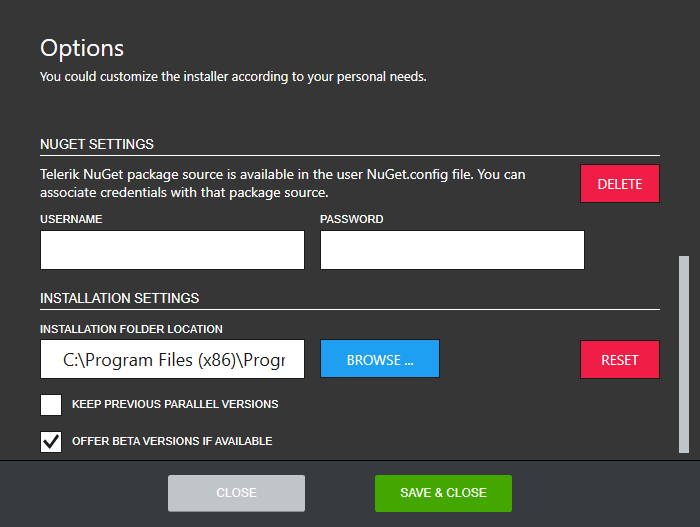 We hope this will improve your experience with our products. Let us know what you think everyone!