As Q1 2010 is approaching, we thought it would be a good idea to tell you a few words about the new features in
RadScheduler for WinForms
.
RadScheduler for WinForms will include a brand new Timeline View , designed to display continuous schedule for one or multiple resources. Time-slot duration, time-slot cells count, visible resources count and view's duration will be fully customizable. For example you can set the time-slot duration to any value from 15 minutes to 1 year and restrict your scheduler view from 01/01/2009 to 01/01/2011.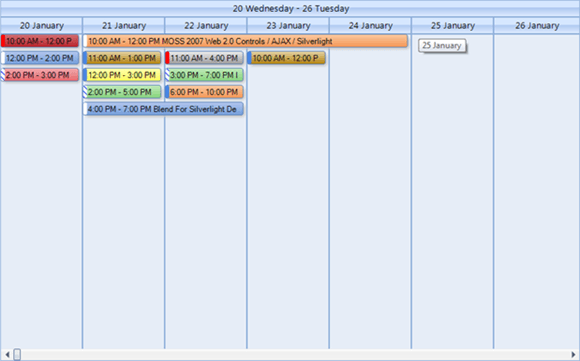 The screenshot below shows a timeline view grouped by resources. You can dynamically move an appointment from one resource to another using drag and drop.
You can also see the new features in the
RadControls for WinForms Q1 2010 beta release
.
Download it Now
, give it a try and send us any feedback you have!