The tech giant recently announced all the products we've been anticipating this year - the Nexus 6, Nexus 9, Android 5.0 "Lollipop" and a new Nexus Player.
Android 5.0 Lollipop
Lollipop is the next step in Google's battle against device fragmentation. The push on Material Design is obvious and the goal is clear - unify the experience across all Android devices. Lollipop features over 5,000 new APIs for developers to tap into and "is designed to be flexible, to work on all your devices and to be customized for you the way you see fit." Many of what is featured in Lollipop has been available under various OEMs, but if Google wants to position Android as the software for the future and make it available on every connected device bringing all the common functionality under one hood is a step in the right direction.
Android 5.0 Lollipop is debuting on three new Nexus devices—the Nexus 6 smartphone, the Nexus 9 tablet and the Nexus Player. The most significant change is that the Nexus9 screen now has a ratio of 4:3 as opposed to 16:9.
Lollipop will be available on the Nexus 4, Nexus 5, Nexus 7, Nexus 10 and Google Play Edition devices in the coming weeks. Developers using UI for Android should not be alarmed by the release of Lollipop and the new screen ratio. Our tools will run as expected on the newly released form factors.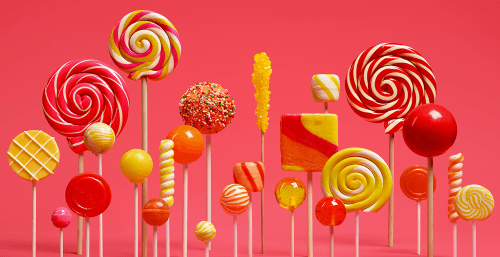 Nexus 6
Motorola has made a huuge device! It has a 5.96-inch, 2560×1440 display which is larger than the Galaxy Note screen. The design of the device is is largely based on the 2014 Moto X.
Nexus 9
This HTC-manufactured devices features a metal build, an 8.9-inch QVGA (2048x1536) display and a 64-bit processor which is for a Nexus product.
The most significant change is that the screen has a ratio of 4:3 as opposed to 16:9.