TechEd Europe 2010 is taking place in Berlin next week. So we are busy getting the latest and greatest bits together and install them on our demo machines.
Since the last TechEd 12 months ago we have introduced quite new products such as the Extensions for ASP.NET MVC, JustCode, WebUI TestStudio, TeamPulse, JustMock - not to mention adding support for the latest Microsoft technologies like .NET 4, VS2010 or Silverlight 4 for all our Developer Productivity products or introducing a Visual Designer for OpenAccess. You will also have the chance to see the new Sitefinity 4 Web CMS.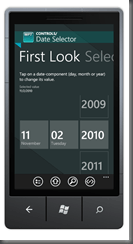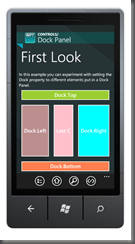 Fresh from our labs, we will present our brand new RadControls for Windows Phone 7.
As a special gift to all TechEd Europe attendees visiting our booth, you will receive a free license of these controls once they are finally released, if you download the CTP now.
So if you are interested in this, please make sure we scan your badge while you get your personal demo and pick up one of our new t-shirts.
On Monday we will raffle a license for our Ultimate Collection during the Welcome Reception. So please come by the Telerik booth before 7 pm to participate.
Our booth # is E83/E84. See you in Berlin!