Podcasts offer a convenient and entertaining way to stay on top of your self-education for building better experiences and products. Here are 10 of the best podcasts to start with if you're a web designer or developer.
Do you ever get frustrated by how little time you have during work hours (and even fewer outside of them) to brush up on what's happening in design, strengthen your existing skills, pick up some new ones or discover better tools and processes?
Reading a blog post or watching a vlog here and there certainly helps. However, it means spending more time looking at your computer or phone screen. Books are useful resources for self-education, but they require you to carve out enough time every day to do nothing but read.
There's nothing wrong with devoting what extra time you have to reading up on things that help you grow as a designer or developer. That is, if you have the energy and attention span to do so.
But that's why I think podcasts are such a great resource for designers, developers and other digital professionals.
For starters, you can take them with you—on your commute to or from work, while walking your dog, when you're cooking dinner, etc. So, that's a huge win if you're feeling stretched for time and disappointed that you don't seem to leave enough room for self-education.
Plus, you tend to get more anecdotal evidence and backstory when you're listening to people converse, which can make the overall message and lessons easier to connect to and remember.
If you'd like help finding podcasts that will help you get ahead, I've included 10 of the best ones to start with.
10 Best Podcasts for Web Designers, Developers and Digital Pros
Just because you can passively follow along with a podcast doesn't mean you can afford to throw away your time on one you don't like or that isn't helpful. So, that means finding a podcast with:
Hosts you like to listen to
Guests that you trust and respect
Themes that are relevant to what you want to learn about
Episodes that provide helpful insights and don't just serve as puff pieces for the hosts
Relevant lessons for today and not from five years ago
As we explore the following podcasts, I'll include information related to these posts, so you can get a good sense of which ones you'll enjoy most.
1. Boagworld UX Show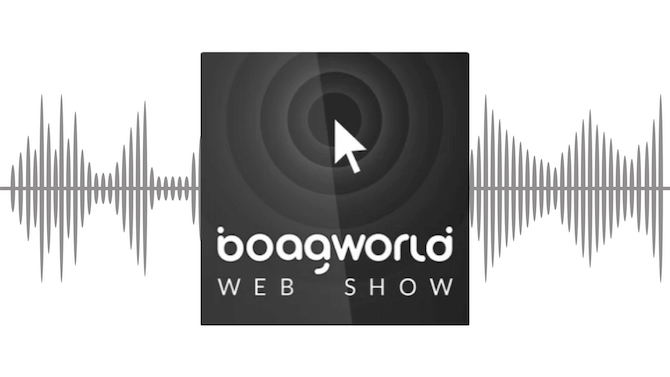 Who hosts it?
Paul Boag is an expert in UX, conversion rate optimization and digital transformation. His website is split into two parts: Boagworks is the agency side of things while Boagworld is all about content for designers and marketers. This is where you'll find the podcast, blog, books and courses to help you learn more about designing people-first experiences.
What's the theme of the podcast?
This is a long-running podcast (started in 2005) with a different theme every season. While the focus is on good design practices with a user-first approach, there's a vast array of topics you'll find here, including:
Design app recommendations
Flat design vs. skeuomorphism
Building a web business
Productivity hacks
Advanced HTML
Content marketing tips
Wireframing how-tos
2. Design Details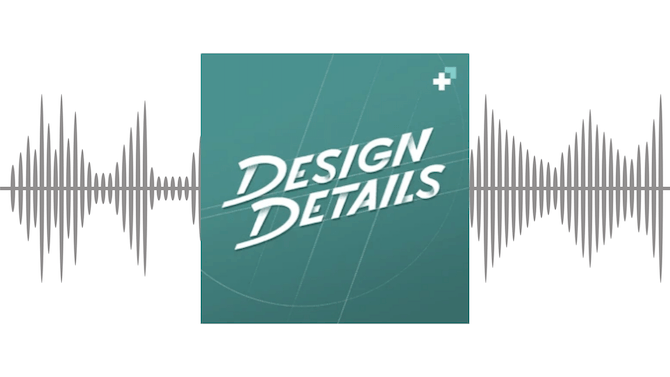 Who hosts it?
Marshall Bock is a design lead at YouTube Gaming and Brian Lovin works on GitHub's native mobile apps. Despite their different professions in the design space, they come together to talk about that common middle ground for designers and developers, regardless of what kinds of products they build.
What's the theme of the podcast?
It's too easy to say that this is a podcast about product design and development. The hosts of this podcast cover all kinds of topics related to design, whether it's about games, mobile apps, websites, products and so on. Here are some of the most recent topics to give you a taste of what they talk about:
Designing for one hand
Shallow design culture
Designing app settings
What designers do all day
How to get a U.S. work visa
3. Design Review
Who hosts it?
Chris and Jonathan are the co-hosts of the Design Review podcast. Their professional backgrounds are vastly different—Chris has designed enterprise software, consumer products and now handles car UX for Mercedes-Benz, while Jonathan has worked as a comic artist, animator and now the Director of Product for Therapydia.
What's the theme of the podcast?
There seem to be a couple of major themes present among the episodes. The big one, of course, is the design process: what it looks like, what kinds of issues you're going to encounter, and some tips for creating better processes for your design business. Another one that occasionally appears is ethical design (something we're seeing more and more of on podcasts these days).
4. Developer Tea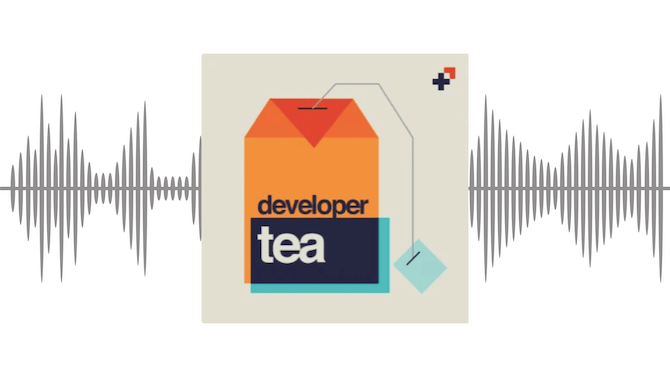 Who hosts it?
Jonathan Cutrell is the Director of Technology for PBS and the host of this podcast. He also co-founded Spec (the parent site that hosts this podcast as well as other developer and designer podcasts).
What's the theme of the podcast?
The name "Developer Tea" refers to the length of each episode, which is usually short enough to fit inside your "tea break" (or whatever midday break you take). Although developers are the target audience being spoken to, there are so many great business lessons on this podcast—for any creator. Episodes dabble in subjects like:
Self-confidence
Leadership
Decision-making
Empathy
Making mistakes
And, occasionally, expert speakers will join the podcast to give listeners some pro tips on how to run their businesses better and more effectively grow as creators.
5. The Freelancers' Show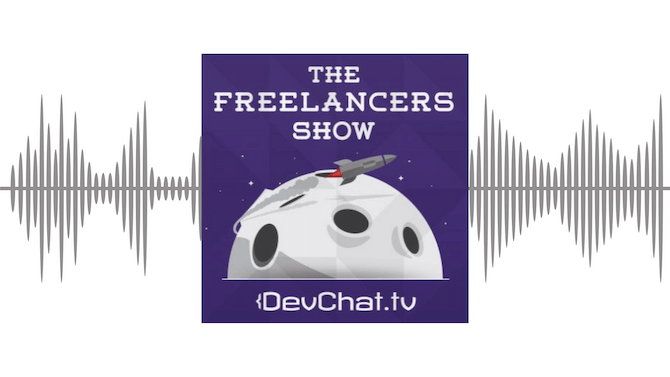 Who hosts it?
Petra Manos is a Google Marketing specialist and the host of this podcast. While she sometimes runs the show solo, more often than not she interviews a specialist on a topic within their area of expertise.
What's the theme of the podcast?
Although DevChat.tv is the home of about a dozen very technical developer podcasts, this one is different. It's all about helping freelancers level up their businesses. So, the focus is around topics like getting into freelancing, increasing profitability, becoming more productive, fighting off burnout and so on. It's a very practical and useful look at the day-to-day of freelancing.
6. The Honest Designers Show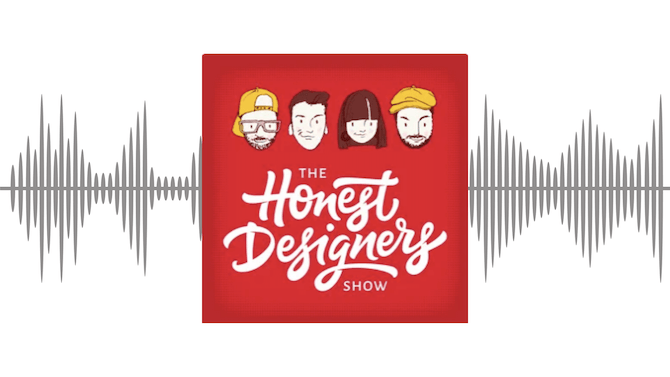 Who hosts it?
There are four co-hosts: Ian Barnard, Lisa Glanz, Dustin Lee and Tom Ross. So, this podcast definitely has a roundtable type of vibe to it as they each contribute insights and tips from their respective creative backgrounds.
What's the theme of the podcast?
The Honest Designers Show is just one educational segment of the larger Design Cuts world. This podcast tackles commonly asked questions and concerns of web designers, like:
Should you wear every hat in your business?
How do you go about choosing clients?
Are you always tired?
Why should someone hire you?
How do you manage a work-life balance?
Whether you're considering becoming a designer or have been working at it for years, there are a lot of valuable and honest insights in this podcast.
7. How I Built This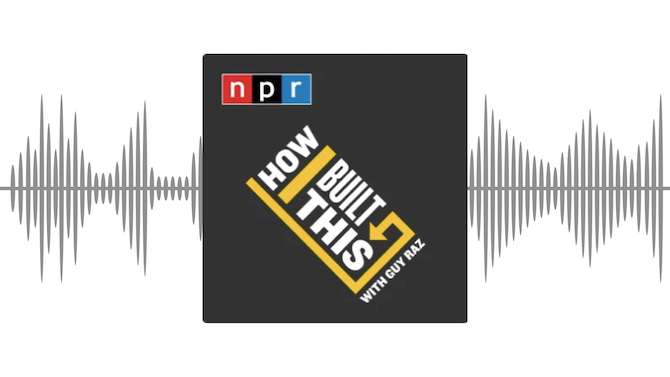 Who hosts it?
Guy Raz is a war correspondent, journalist and co-creator of NPR's TED Radio Hour as well as this podcast. Each episode, he sits down with a founder of a leading company, product or solution (something that most of us are familiar with, if not something we use regularly).
What's the theme of the podcast?
This isn't so much a podcast for web designers as it is a podcast for anyone interested in seeing how every good idea, product and service starts with a problem needing to be solved. This is exactly what you do as a designer, and there are many valuable lessons that can be learned from the entrepreneurs, inventors and doers in these episodes. Here are some of the featured guests you might find worth tuning in for:
Drew Houston of Dropbox
John Zimmer of Lyft
Patrick and John Collison of Stripe
Michael Dell of Dell Computers
Andy Puddicombe and Rich Pierson of Headspace
8. UI Breakfast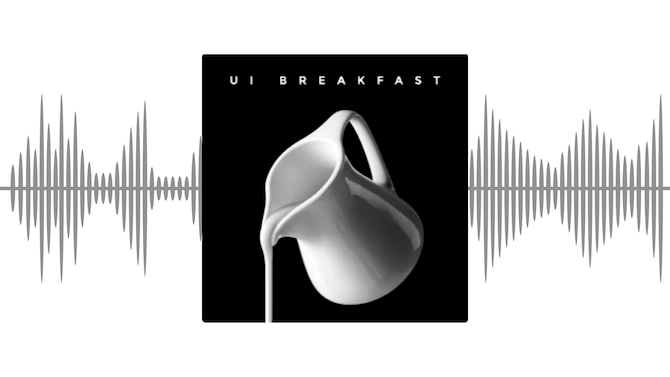 Who hosts it?
Jane Portman is the co-founder of Userlist, a tool that brings targeted behavior-based messaging to SaaS. Each episode, Jane interviews founders, authors, marketers and others that have relatable stories and actionable insights that the audience can easily apply to their own work.
What's the theme of the podcast?
The podcast isn't really for one type of creator or designer as the subject matter varies greatly. The topics tend to revolve around UX and UI design, marketing, product development and next-gen technology. That said, you'll find the occasional outliers. For instance:
Working solo
Sustainable design
Your personal design style
Staying focused
Leadership tips for designers
9. UXPodcast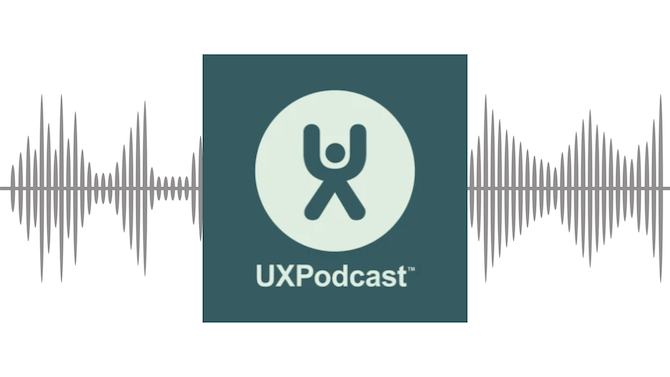 Who hosts it?
Per Axbom and James Royal-Lawson created the UXPodcast back in 2011. James is a designer, optimizer and web analyst, and Per is a coach, designer and visual explainer. Both have been geeking it up online for decades.
What's the theme of the podcast?
After attending a user experience conference in 2011, it became clear to James and Per that digital professionals needed a platform to discuss and vent about UX. Don't worry if you're not a UX designer or developer. The hosts and their guests (many of them who are well-known) tackle some really unique topics that creators of all types will find fascinating. For example:
How will people thousands of years from now look back on what you've designed today?
What are some ways to design for cognitive bias?
How do you take information you're given and then truly understand it?
What are the ways that websites cause stress and anxiety?
What is the Aesthetic-Accessibility Paradox and how does it apply to your work?
10. What Is Wrong with UX?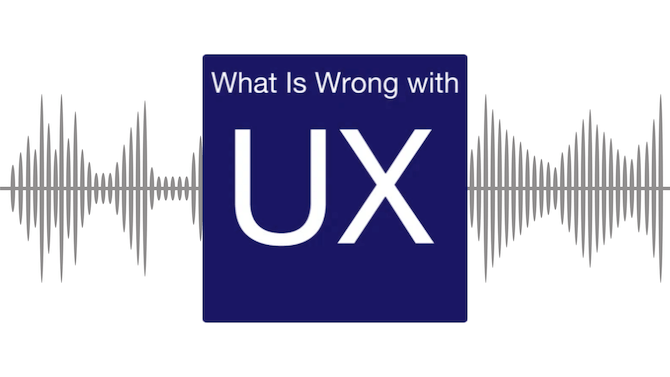 Who hosts it?
This is a podcast hosted by "two old ladies that yell at each other about how to make products suck slightly less." Laura Klein is the author of Build Better Products and Kate Rutter is writing a book about metrics. As can be expected from many writers (myself included), this podcast features a lot of drinking, swearing and bitching about the current state of things.
What's the theme of the podcast?
As the title suggests, this is a podcast all about UX design, being in the business of UX design, and when and why designers get it wrong. That might sound like an overly negative approach to UX, but it's actually done in a helpful and oftentimes entertaining manner. You don't have to be a UX designer to appreciate this podcast as episodes also cover topics related to:
Pricing products and services
Time management
Working remotely
Design briefs
Storytelling in design
Wrap-Up
You never want to overdo it with work. Burn yourself out on design or coding and it'll be hard to find any enjoyment in what you do or motivation to sit down and get started each day.
That's one of the reasons why I love podcasts so much. It feels more like you're listening to friends and colleagues swap stories over dinner or a couple drinks rather than looking at another daunting task or responsibility you have to trudge through on your own.