Our U.S. headquarters recently moved to new and improved offices in Waltham, Massachusetts—just outside Boston proper. This is our third location in the area. Each has been an improvement on the previous space, but this time we've taken things to a new level—literally and figuratively, and no moving trucks were required.


Our prior space was spread over two suites on the first floor of The Waltham Weston Corporate Center. While we were only a building lobby apart, that marble valley created a divided Telerik experience. It never became quite a Hatfield & McCoy feud, but we were a house divided.

The solution, we explored all options, short of building our own Telerik Tower, and then suddenly we were presented an offer we couldn't refuse. A second floor tenant decided to move their American HQ to the Midwest. Suddenly, there was a whole half floor available to us, and we jumped on the opportunity (we actually rode the elevator to check out the space)

The previous tenant is a Swiss concrete conglomerate, and while their décor was quite tasteful and traditional. It didn't scream "Telerik" (creative, intelligent, technologically dominant, etc.). So we gutted the space and started from scratch—open concept, LEED Certified, lots of meeting and collaboration spaces, adjustable height workstations, an awesome games room and lots of room for growth.
Our lobby shines with a liberal coating of Telerik green paint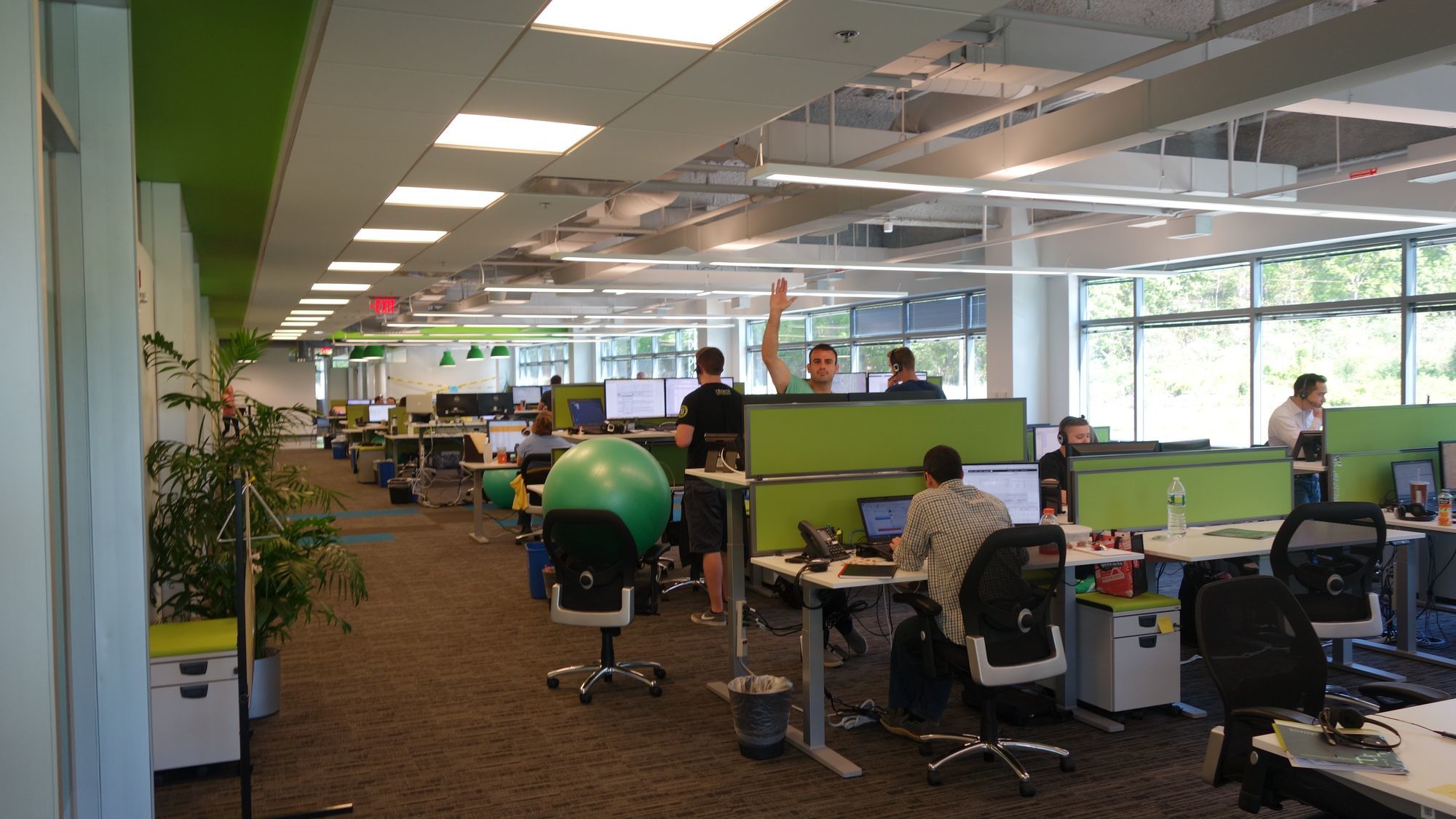 We don't just sit down and get to work. Standing, bouncing and leaning are also encouraged.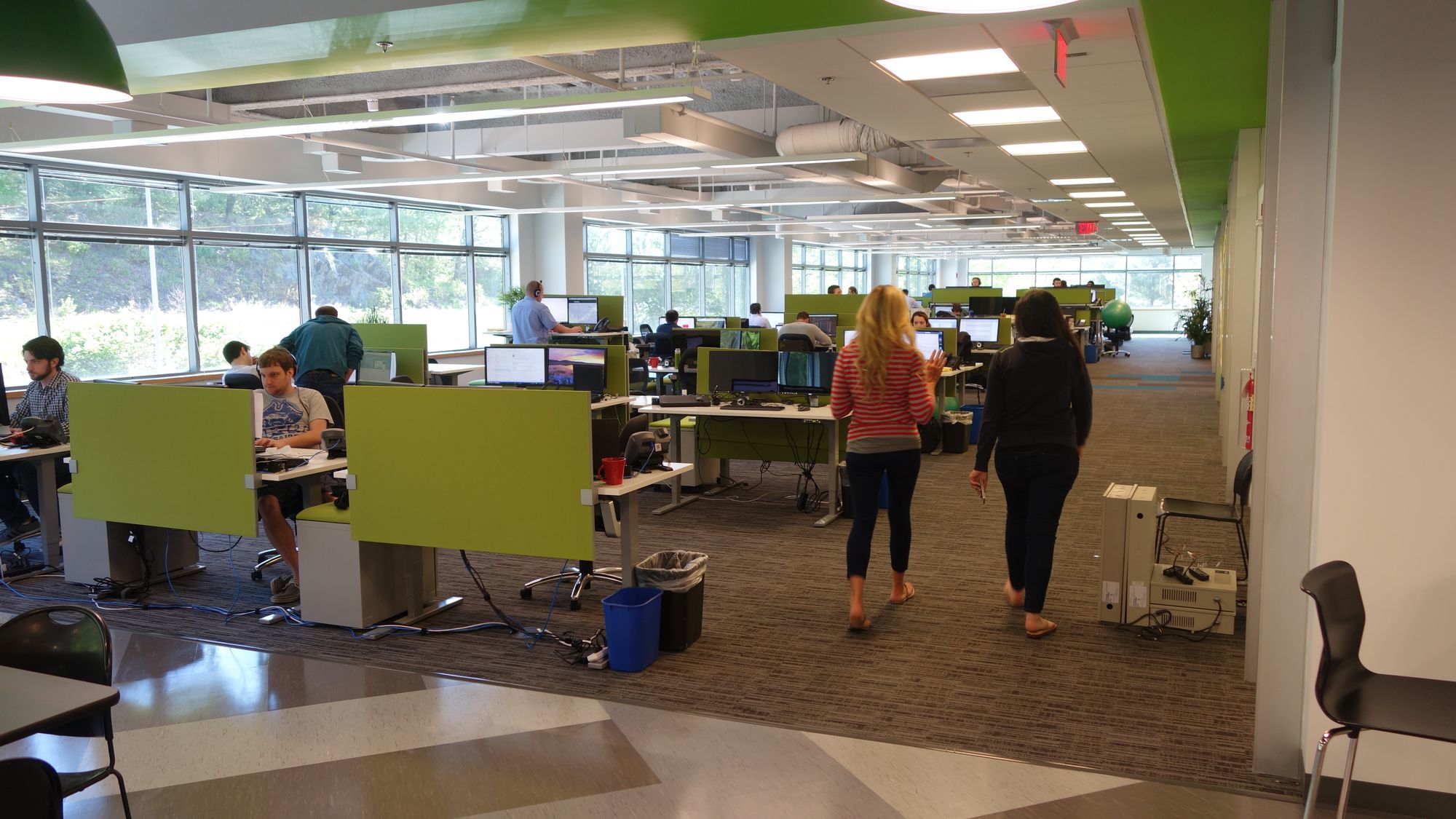 Even though we're just on the second floor, the space is bright and has a great tree level view. It's like we're floating above the trees.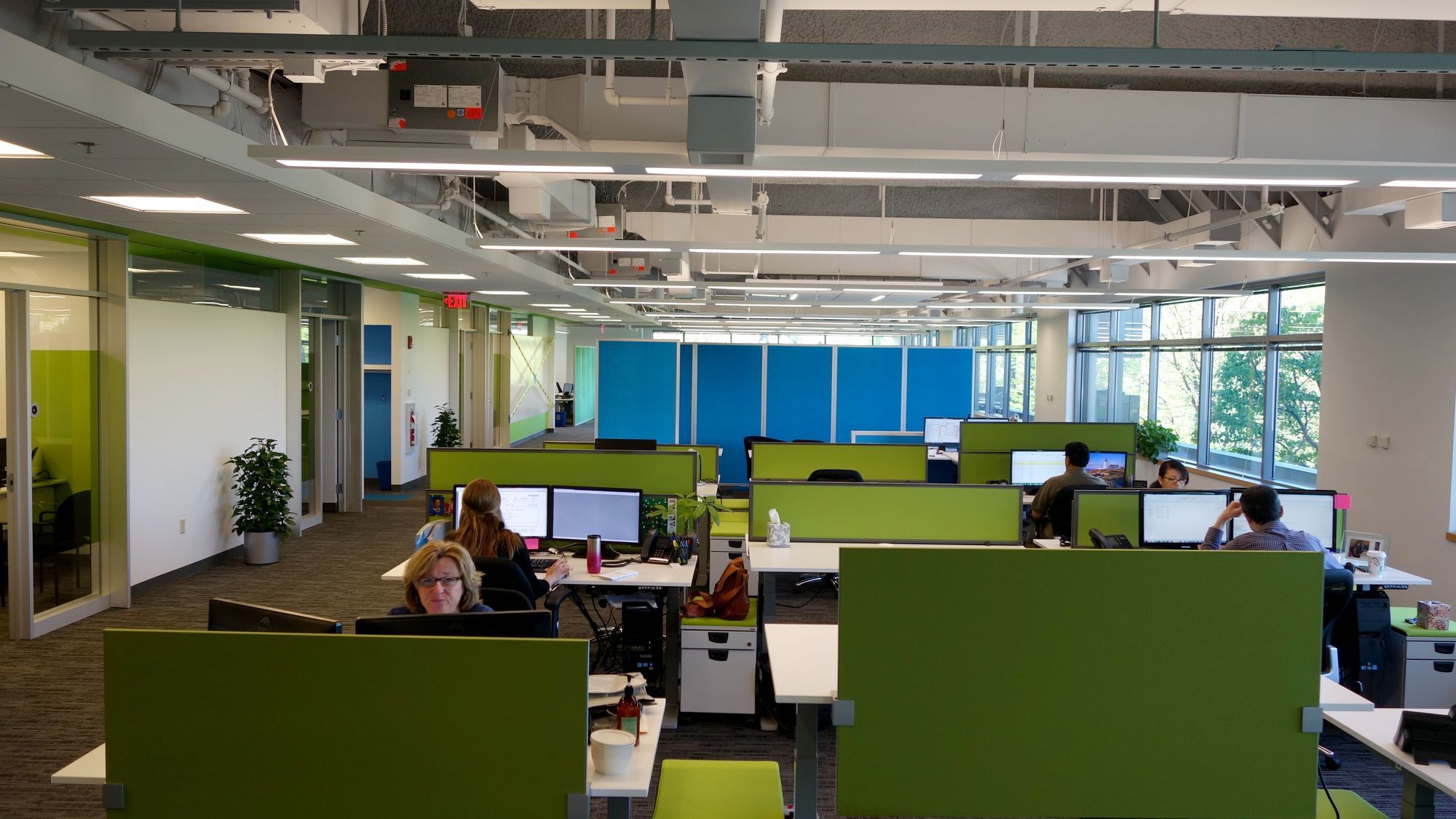 While the space is open concept, many private and semi-private collaboration features are part of the overall design.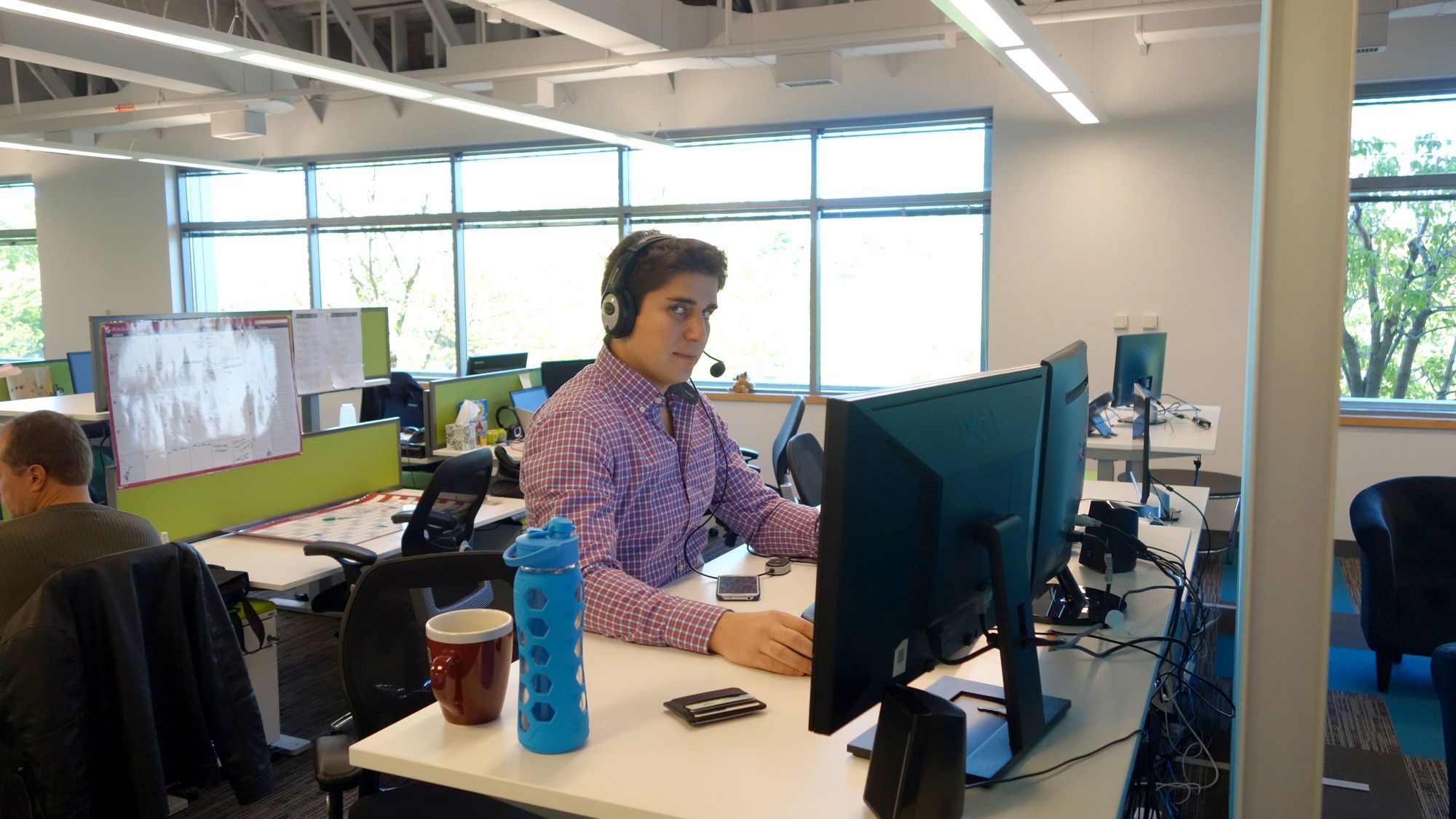 And of course Sitefinity Business Development Director, Anton Hristov, wholeheartedly agrees. This is a great place to work!