Recently an update to the Control Panel was released that provides you the ability to launch demos, solutions or actual applications for all products using just one tool. Demos and solutions can be launched from two convenient locations in Control Panel. For instance, you can launch demos for your product of choice from the main product screen: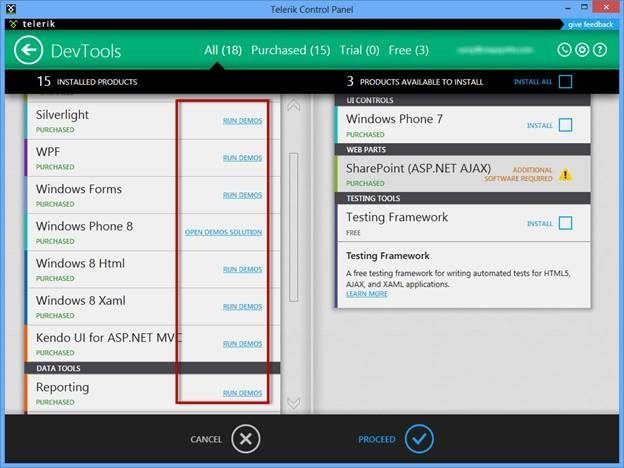 Alternatively you can dive into a specific product and find a Quick Link to the demos or solutions for that product: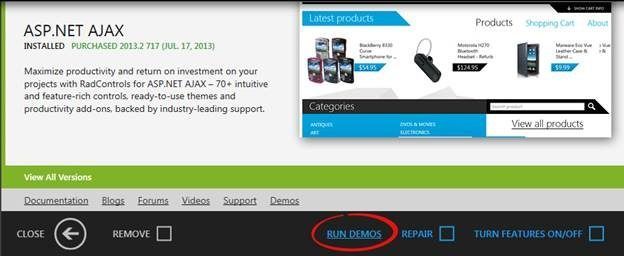 In addition to opening demos and solutions, you can also run actual product applications. Using Telerik Control Panel, you are able to launch JustTrace, Justdecompile, Test Studio and TeamPulse applications.
CONCLUSION
Telerik Control Panel gives you more than product installations – you can now also use it as a central hub to launch all the demos, solutions or applications that you desire. This feature also improves the product installation experience, because it immediately gives you access to the samples or applications directly in the UI once your installation(s) are complete.