This Thursday (April 2, 2009), I will be presenting a webinar on the RadScheduler for WinForms.  I will demonstrating some of the features and benefits that you can see in the RadScheduler. 
In this webinar, Telerik Evangelist John Kellar will introduce you to Telerik's RadScheduler for WinForms. Have you had a need to build scheduler functionality into your applications? If so, then this webinar is for you. The RadScheduler offers a variety of features like iCal support, multiple view options and an out of the box appointment dialogs.  John will provide an overview of RadScheduler and help you understand all of its capabilities.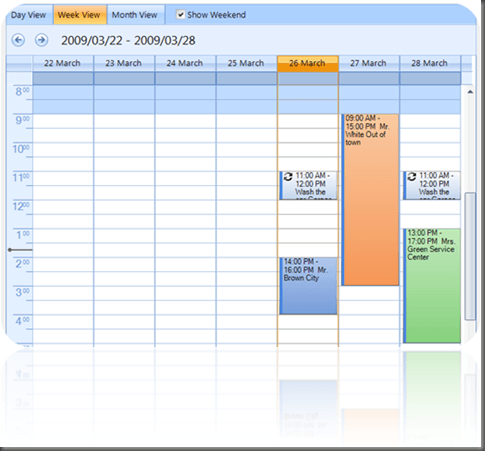 The webinar will take place April 2, 2009 from 11:00 a.m. (EDT) – 12:00 p.m (EDT).  If you are interested in attending, please take a few moments and register.