With the R3 2016 release, UI for Android packs two new controls, helping you develop mobile apps with even more value for your users.

The third major release (R3) for this year of UI for Android marks an important milestone for the suite. We are adding not just one, but two new components to the existing seven, thus delivering even more value for your apps.
These two new components are:
Radial Gauge (Beta)
The Radial Gauges will make reading and comprehending values a breeze. Suitable for process managing applications or IoT applications, they will precisely indicate the current state of an object. The component comes with very flexible API that allows you to make the gauge fit the style and feel of your app.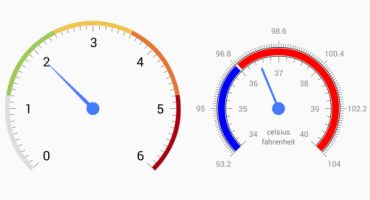 AutoCompleteTextView
The AutoCompleteTextView comes in handy when the end-user has to fill-in one or more values in a single textbox field. The component can display a dropdown with suggestions based on what the end-user has already typed, and once a suggestion is accepted, it appears as a selected token in the textbox area.

This is particularly suitable where the user has to select values from a predefined list—like a list of contacts to send a message to, or list of countries: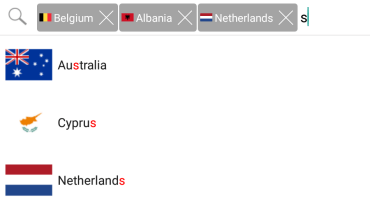 Feedback
We're always interested in hearing your feedback on the latest release and features. If you have suggestions let us know in the comments below on in our Feedback Portal.
Try the Latest UI forAndroid
Haven't tried UI for Android yet? Get a free Trial from here now and get your apps to the next level.