We are very happy to announce that our agile project management software Telerik TeamPulse was awarded with a GIDS 2012 Award in the Collaboration Solution category at the Great Indian Developer Summit.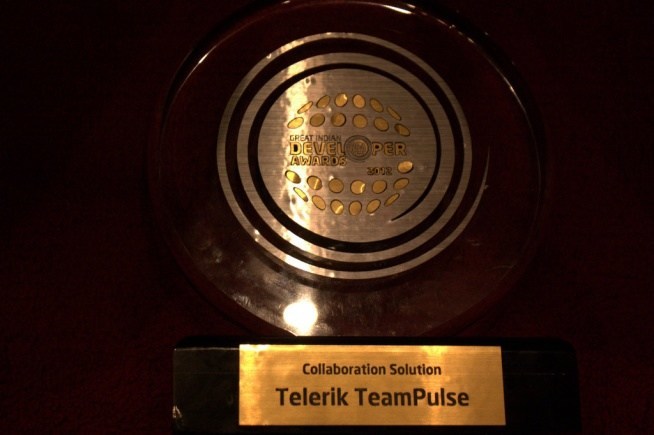 This award is a great honor for our team. It recognizes our solution as one that enhances team productivity and collaboration which is the core of our own development process.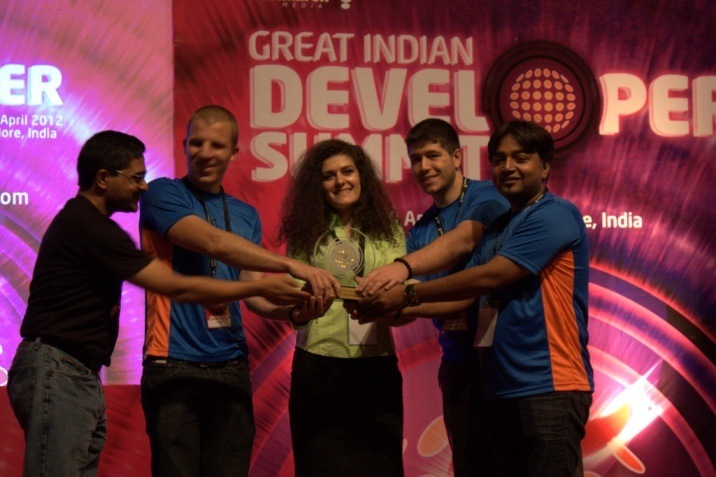 Just to remind you about our greatest assets in terms of improving collaboration – integration with Microsoft Lync, email notifications, and of course our feedback portal extension.
The Ideas & Feedback Portal allows you to successfully capture customer feedback to build the right features according to priority. After our last release you can also get the portal closer to your company's look and feel thanks to its theme customization - by uploading a logo, changing the background and links colors, as well as by adding CSS or JavaScript code.
Last year TeamPulse was also awarded at the Great Indian Developer Summit with a GIDS 2011 award in the "Change and Configuration Management" category for its Bug Tracking Module.
We want to thank to our community for the support and recognition. And we must say that it is your constant ideas and feedback that helps us build a solution that matches your needs. We will continue to listen to what you tell us, so please keep your thoughts with us on our Feedback Portal.
Haven't tried TeamPulse yet? Get a free 30-day trial now.