I owe an apology to a few hundred Telerik fans out there – I didn't watch the road (aka webinar registrations) closely enough and I let it run too high up, to the point where we crashed GoToWebinar capacity (1001 attendees – that's right - one thousand and one). If you want to watch the webinar that crushed GTW limits, you can see it at Telerik TV.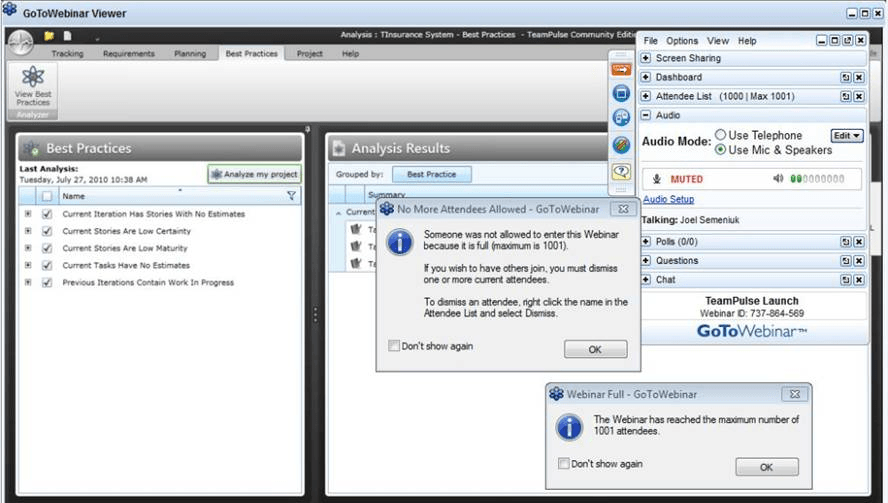 As a result quite a few of you weren't able to attend. I received a lot of messages (such as the one below) as well as pings on twitter about it.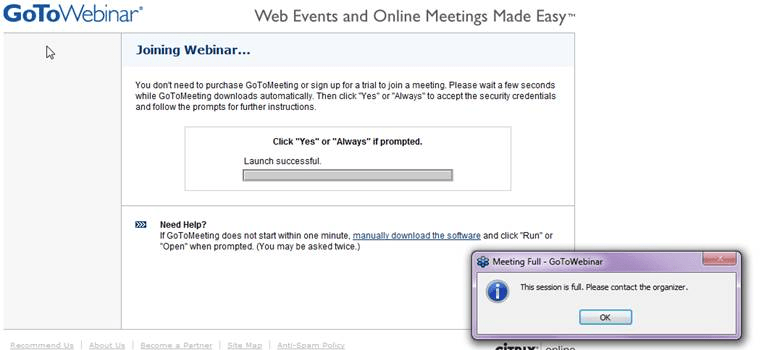 As we were nearing the capacity, I contacted Citrix support, but I received this answer: "Thank you for contacting Citrix Online Global Customer Support. Unfortunately it is not possible to expand a GoToWebinar past 1000 attendees. That is the maximum capacity for our service."
So, I once again apologize for crashing GoToWebinar capacity. This just isn't fair as you weren't able to join, share our launch celebration and receive your copy of Telerik TeamPulse (worth $1245). Telerik's slogan is to always "Deliver more than expected". This is my way of delivering on that promise. If you were registered for the webinar yesterday and would like to receive a complimentary copy of TeamPulse you will receive an email from me tomorrow asking you to watch the TeamPulse webinar recording and send one piece of feedback (to prove you watched it – hehe) to a designated email address, and we you will receive your copy.