Telerik is proud to be a sponsor at this year's REMIX, the major event in Australia for the web, web technologies, web platforms and web trends. We have just assembled a very nice booth where we will show you some of our very cool web demos and new stuff.

Figure: we built this stand in about half an hour
Today, 1st June, is the free PREMIX keynote, so come before 7pm to secure your seat. Michael Kordahi, the delic8 genius, promised a special evening with a lot of great speakers and a live performance by ... I won't tell you, because they will delete my blog.
Speaking of June 1st, happy children's day to all the kids in the world, and especially to my wonderful son: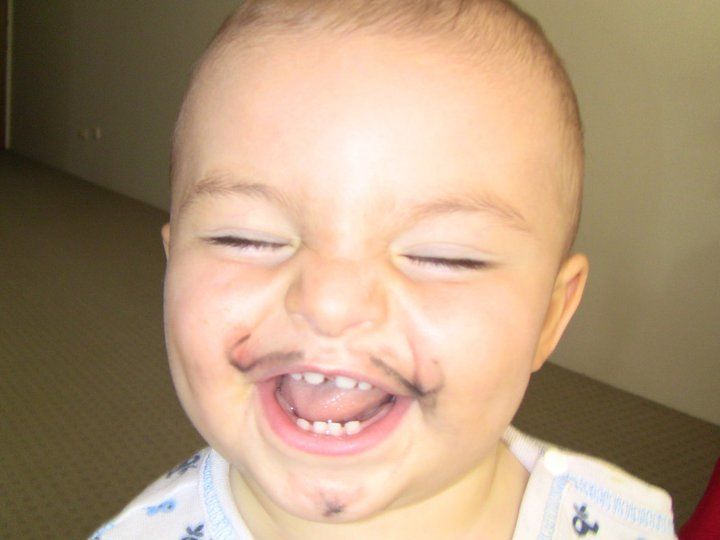 Figure: He is only 15 months, but has moustache
Tomorrow, 2nd June, is the sessions day - we will see some Mango, HTML 5, Silverlight 5, CSS3, WebMatrix, Razor and IE 9 goodies. At the end we will see how the world's biggest PAC-MAN was build.
Come and stop by the Telerik booth at REMIX, grab a T-shirt and wear it throughout the event and you might win a free license of the Ultimate Collection of the industry's best developer tools for the web, desktop and phone.
So, what are you waiting for - come and mix with us at REMIX.