As usual, we are prepared in time for another great developer conference, this time Microsoft TechEd Europe taking place in Berlin, Germany. Not only a great town to visit but also a very good time to do so, because on 9th of November we celebrate 20 years of the fall of the wall, which separated East and West Berlin.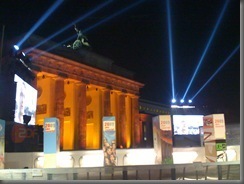 The celebration has already been prepared yesterday and it's special feeling if you walk by the Brandenburger Tor, specially for Germans.
So at Messe Berlin our TechEd booth is ready for the show, which actually has been sold out (is that good or bad?) and more than 7200 people will come by. We will show our Q3 Release which just came out last week.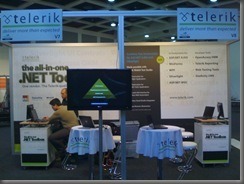 So if you have a chance, come by and let us show you all the great new stuff and pick up your Telerik T-Shirt. Also make sure to visit great TechEd sessions brought to you by the Telerik CSO, Steve Forte.