A variety of security issues were found in the latest Cordova bits for Android. Version 3.5.1 was recently released which fixes these bugs - and is included in AppBuilder as well. Please note that this new version only affects Android apps (iOS and Windows Phone 8 app are not impacted by this release).
What Do I Need To Do?
If you are building an app for Android and are currently targeting Cordova 3.5.0, you should re-build and re-publish those apps ASAP. If you are using Cordova 3.2 or earlier, you are not affected by these security issues. However, now is a good time to upgrade to the latest version of the framework.
Note that the version number you see in the AppBuilder clients will remain at 3.5.0 even though the fix has been applied (but is tagged as "Android 3.5.1" for clarity). This is because a new version was not released for iOS and Windows Phone 8 at this time.
How Do I Upgrade Cordova?
Using a version of Cordova < 3.5? Read on:
If you are using the In-Browser client, Windows client, and/or the Visual Studio extension - simply double click on your project Properties and choose the Cordova version you would like to target from the dropdown menu provided: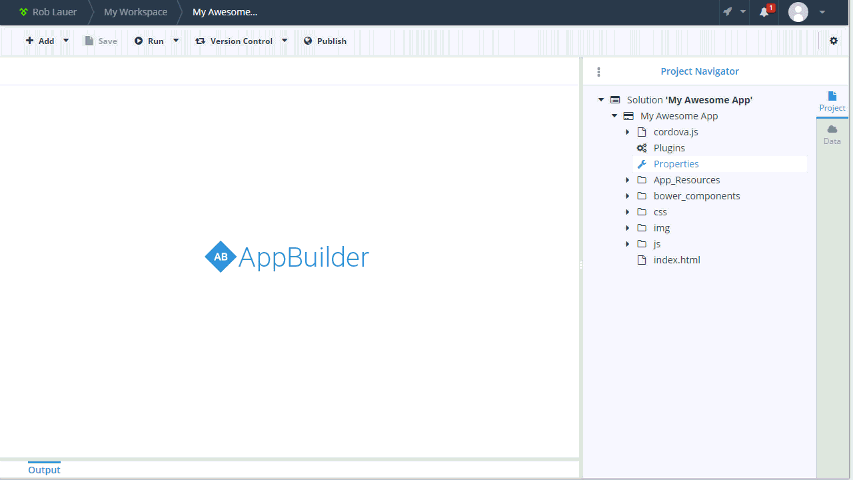 If you are using the Sublime Text package and/or our Command-Line Interface, just use this command to migrate your app to the latest Cordova framework:
$ appbuilder prop set FrameworkVersion 3.5.0