Developing mobile apps is one of the fastest changing aspects of software development. With this speed of change, developers and business users are faced with the constant need to learn new tools as enterprises struggle to build mobile apps faster than ever. What's more, as organizations mobilize via a bevy of new apps and modernization efforts for existing systems, even skilled developers are looking for ways to minimize the re-work involved in scaffolding new apps.
Enterprises need mobile apps, often far more than developers have time to create by hand, each and every time. To address these needs, we decided to try a different approach and develop a solution that helps mobile app developers quickly scaffold mobile apps with a visual tool.
The solution (its Beta) that we have worked hard on in the last several months is part of our own Telerik® Platform. We call it Screen Builder. It's a feature of Telerik AppBuilder and is a natural starting point for creating your apps. Today, I'm excited to announce the public Beta of Screen Builder.
To try it out, select the new "Start with Screen Builder" option when you create a new app in the Telerik Platform.

This takes you into the Screen Builder UI, where you'll be able to add views, configure navigation types, set up data providers (currently only Telerik Backend Data Provider is supported, but we're adding more soon) and even choose a theme for your app.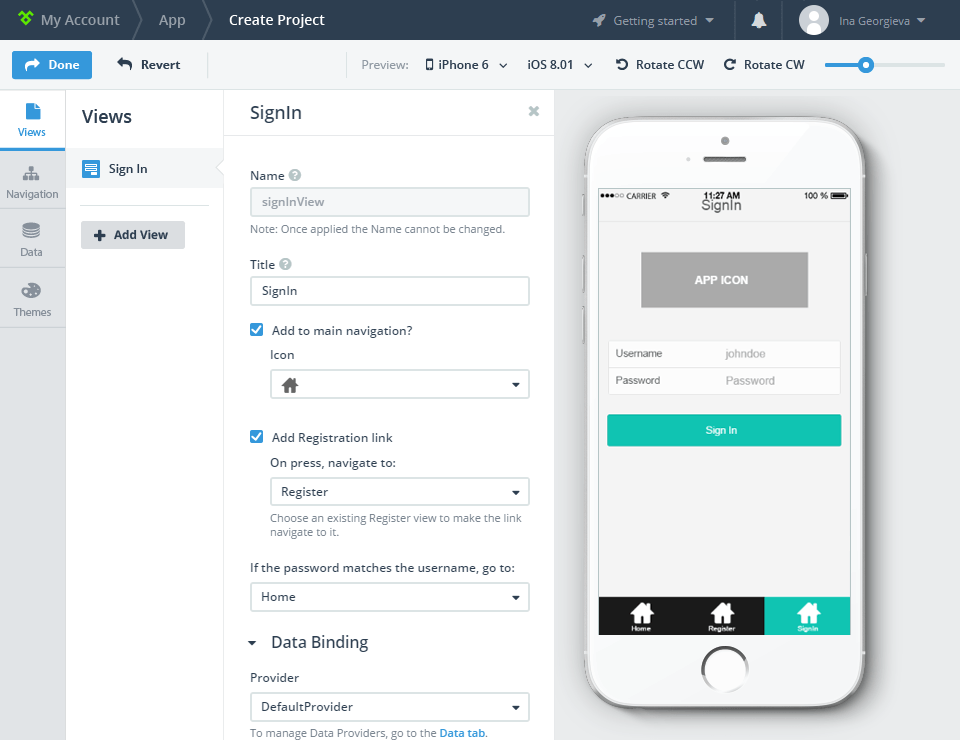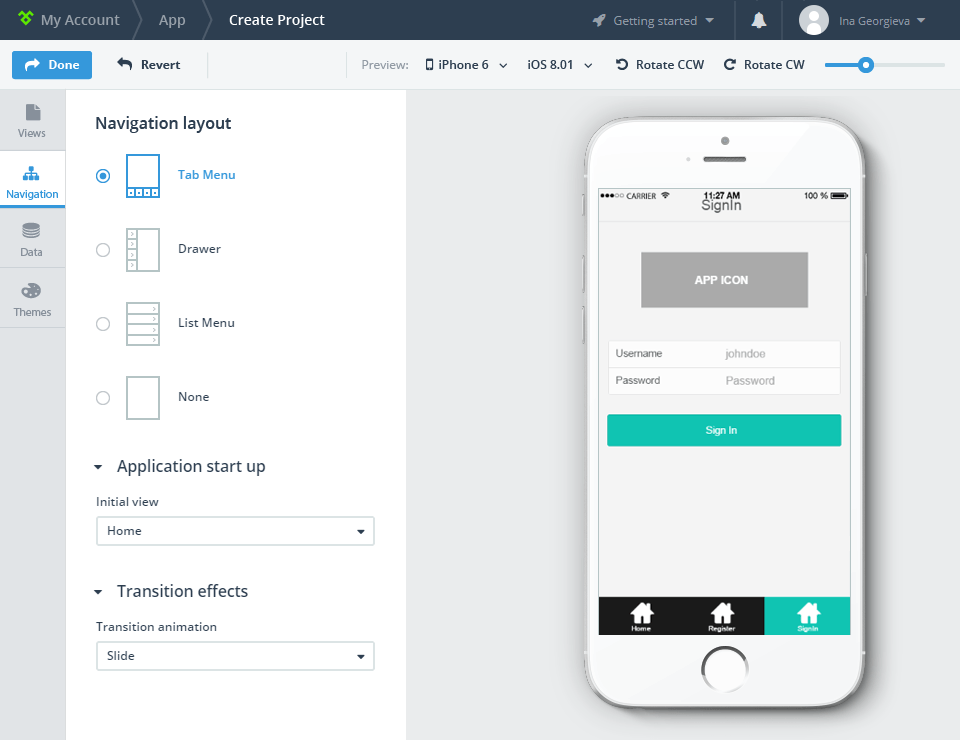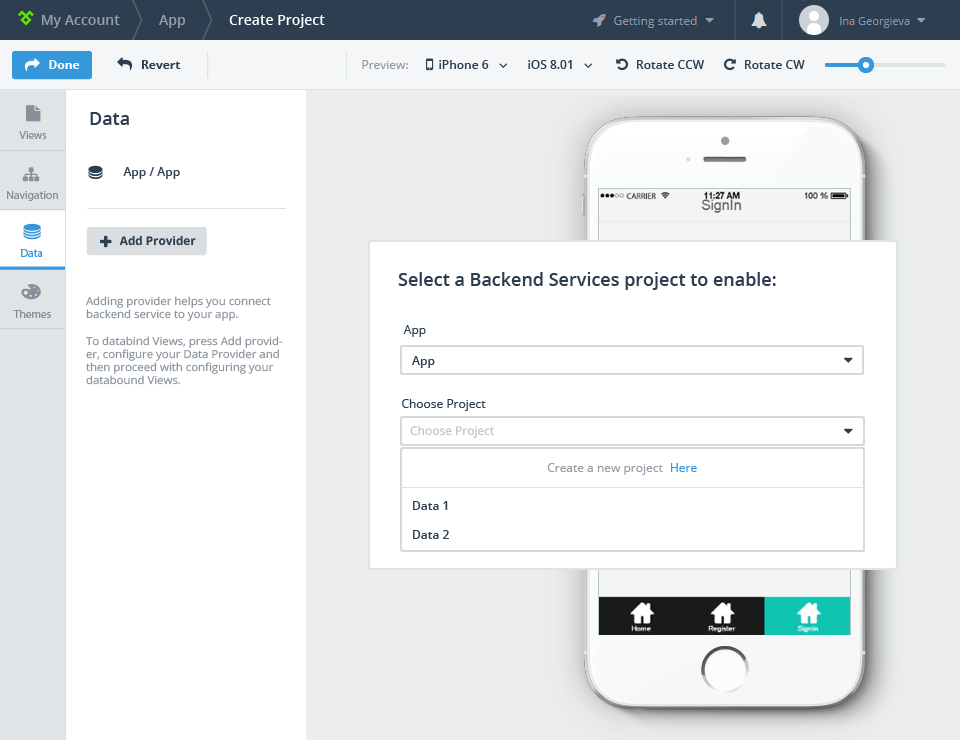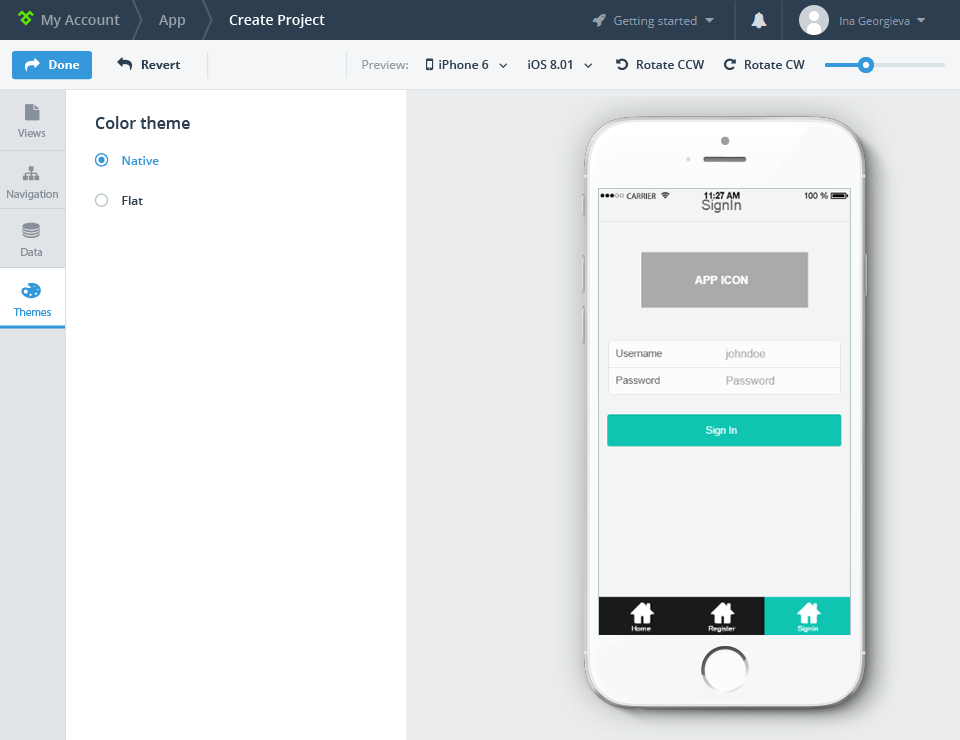 Screen Builder takes a different approach from many other tools. As you make changes, Screen Builder updates your project's source code directly. This means the app you see displayed on the right-hand side of the screen isn't a prototype of your app, it's your actual app running in the AppBuilder simulator.

When you're done, if you'd like to return and edit your app in the Screen Builder UI, you can.



The Beta release of Screen Builder is now public and available for all Telerik Platform users. We plan to have the official release announcement on our event in the beginning of May at TelerikNEXT. Meanwhile we'll keep you updated with everything around it such as a roadmap with features and how it will be placed in the SKUs of the Telerik Platform. Also if you'd like to suggest a feature or leave a feedback, you are more than welcome to do so in our Telerik Platform feedback portal (please use the Screen Builder category).