With the official Silverlight 4 release this week, one of the things we introduced in the Telerik Silverlight controls is the ability to use the Html Placeholder control in OOB in the same way you do when the control is hosted in the browser. The good news is that you don't need to do anything in order to enable this feature. It comes out of the box and if you have an app that is using the HtmlPlaceholder you just need to install it in OOB mode to see the same html that you are seeing when the application is hosted in the browser.
When in OOB mode we are using internally the Microsoft WebBrowser control to render the Html - that's why this feature is SL4 specific and is not available in the SL3 binaries (which we still officially support).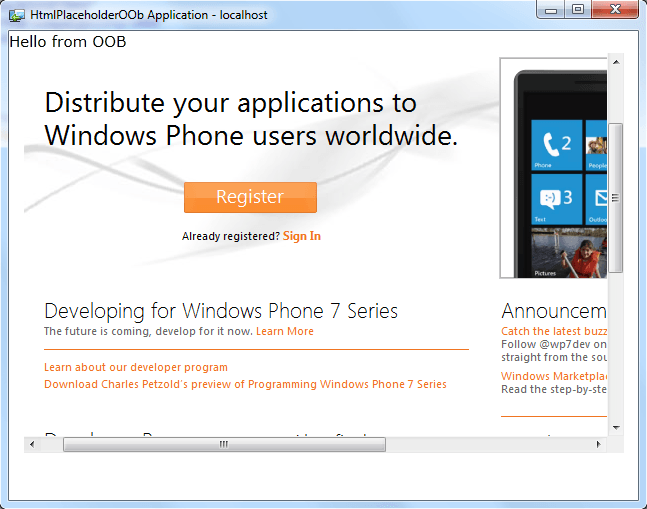 Go play with it and if you have any questions and suggestions - please let us know!
Mahalo!