Hello,

With the Q1 2008 release date closing-in fast, I'd like to present to you yet another big improvement that will be introduced in the new version of RadChart -- automatic text-wrapping support.

So what's it all about?

RadChart introduces automatic Notepad-like word-wrapping functionality for the following text elements:
Chart Title
Chart Legend Item Labels
Axis Item Labels
Axis Labels
MarkedZone Labels
EmptySeriesMessage Label
DataTable-related text elements
Automatic text-wrapping will be disabled by default but the chart control provides fine-grained API that allows you to enable wrapping for all elements, or alternatively on individual element basis.

Here are a few screenshots that demonstrate the rich customization options provided for text-wrapping (also this is a sneak preview of some of our new skins namely "Wood", "Metal", and "Marble" ;)). Another cool thing is text-wrapping and auto-layout intergrate seamlessly with one another and combined produce stunning results for free -- you do not need to write a single line of code on the wrapping / layout customization:).


Text-wrapping enabled globally for all text elements: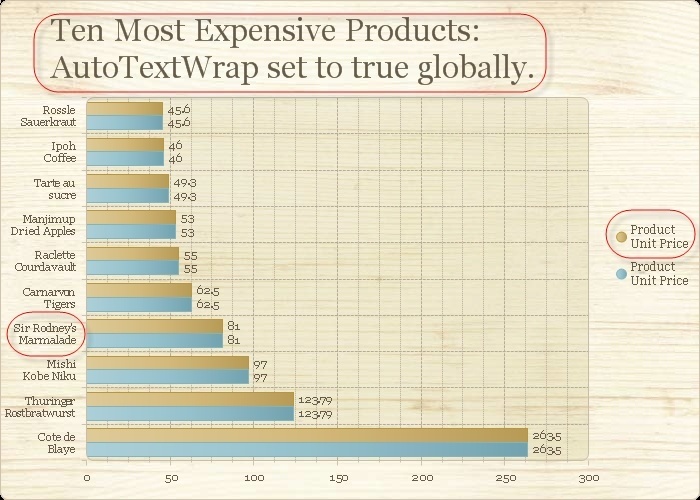 Text-wrapping enabled globally but explicitly disabled for the axis item labels: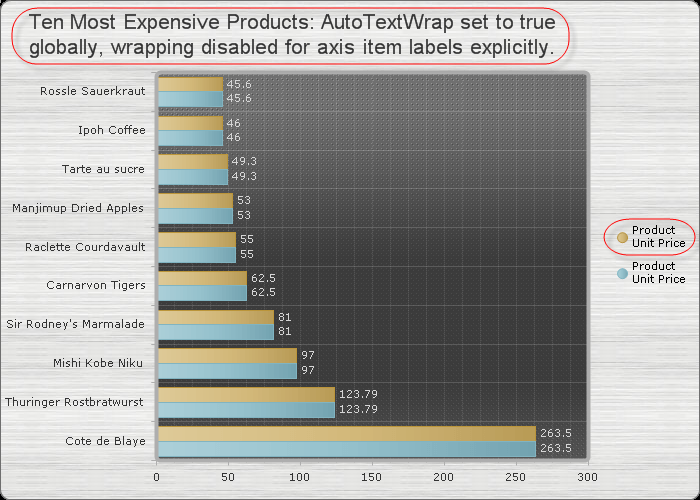 Text-wrapping enabled only for the axis item labels: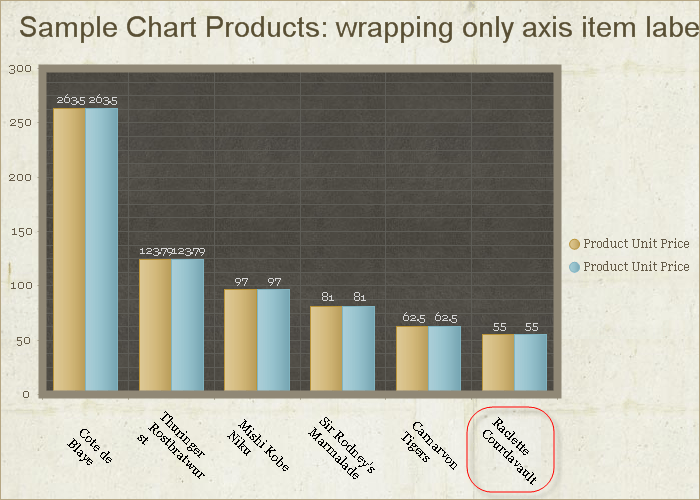 In case you missed them, you can find short reviews on the other two major new features that I already spoke about -- AutoLayout and Zooming / Scrolling support.


Enjoy!