There were clearly some great surprises in the keynote yesterday, causing twitosphere reactions. My favorite came from @brianleroux's status on bash: https://twitter.com/brianleroux/status/715210149372125184.

We got a little more scientific and ran a few Twitter polls. The first results of our Twitter polls on /build news are in.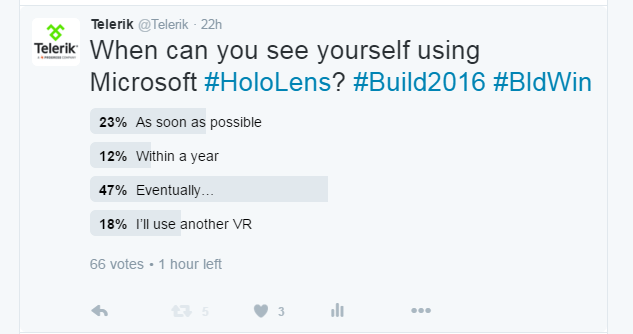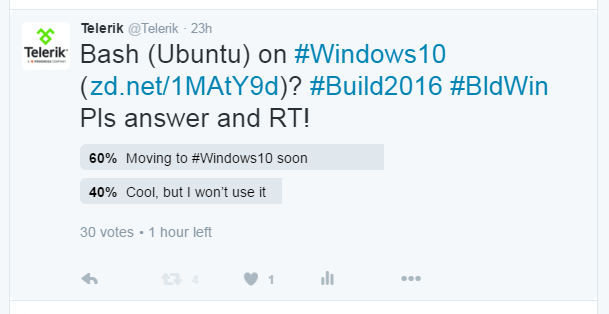 Twitter poll results: 60% of /build keynote watchers will move to Windows 10 soon because of Bash.
Granted, this is a limited sample, so we are re-posting these twitter polls for another 24 hours. We'll combine all the results and re-post the final results, so head over to the polls to weigh-in:
https://twitter.com/Telerik/status/715559650733719552
https://twitter.com/Telerik/status/715560015856320514
BTW, here is a great recap of /build news from day one from Sam Basu over at Telerik Developer Network. Also, we are bringing the excitement of /build 2016 expo floor giveaway with 500 Telerik UI for Xamarin Licenses to all of you at home.
Sasha