In this episode, our host Phil Japikse speaks with Steve Bohlen, a former building architect and current software architect on the differences between the two engineering disciplines. Join us as we discuss where the terminology originated in the software industry and how the same terms can mean very different things.
Additional resources:
TeamPulse Best Practices Analyzer

About the guests: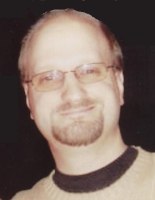 Steve Bohlen
Currently a Senior Software Engineer for the SpringSource division of VMware where he is the Technical Lead and Community Evangelist for the Spring.NET Framework, Stephen brings his varied 18-year-plus experience in software and technology to the design and delivery of Software Engineering Solutions and Frameworks for other Software Engineers. In addition to his work on Spring.NET, Stephen is also an active contributor to several other .NET Open-Source Software projects including NHibernate, NDbUnit, and others. Stephen is also a current and past Microsoft MVP award recipient, a member of the ASP Insiders and Visual C# Insiders, and presently holds the office of the Vice President for INETA, North America.
Zero to Agile podcast series
Follow us on twitter
Subscribe on iTunes
Thank for listening to our Zero to Agile podcast episode!