No, Microsoft hasn't announced any special changes to the framework. Instead, one of the first news items out of PDC (before the conference has even started, no less) is that they'll be changing the .NET branding. That's right, the tired old .NET logo we've been staring at for the past 8 years is getting a facelift. For those of you who haven't yet read about it from Scott Hanselman or Joe Stagner, I thought I'd show it to you first here.
So, out with the old...
And in with the new...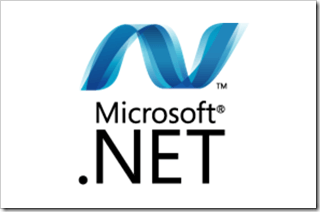 I must admit, I like the new design. What do you think?