The Product Owner has the responsibility of the "what" so that the team can determine the "how". It is a fine line that we often ride but never cross. I've always compared this to the strategy the military takes to fight wars. The entire team has the responsibility of winning the war, the product owner has the responsibility of determining the strategy but it's the team's duty to win each battle. To win battles, the cross-functional team has to fully understand the strategy in order to determine the best tactical approach. Without a clear understanding of what needs to be done, how can they accomplish the goals they set forth? They'd end up shooting first and asking questions later. While your organization may seem like the Wild West at times, there is no place for cowboys here.
So, what happens after we've determined the approach? Well, we battle and commit to it fully with the expectation that we will succeed. Keeping track of those battles isn't a simple task in fact they can create waste, "Ohh yeah, I thought I had already completed that DB work".
Thankfully with TeamPulse's new 'My Perspective' we allow team members to have a centralized view of the project from their perspective.
They will be able to see:
Current work in progress

Work not started
And work that has been completed
"My Perspective" also includes the industry's first combination view merging your project tasks with tips on improving the quality of your work. You will be able to view recent changes as well as warned of best practices that are being broken. This new view gives your team members additional tools to be more productive thus delivering even greater value to the project.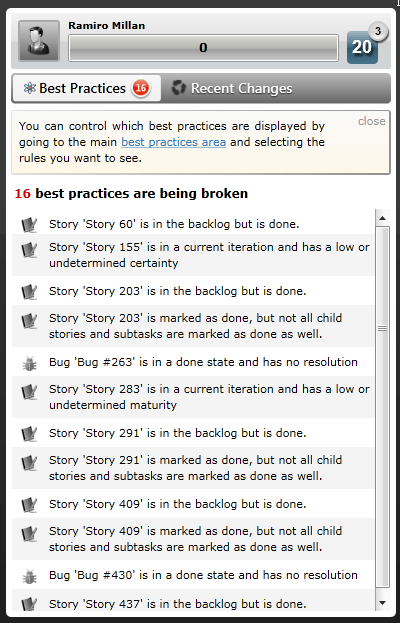 Another great new feature is the individual team member task board. Allowing you to view your current or other team members work in a single screen prevents context switching, now I'm not talking about context switching in the sense of computers but a similar occurrence that we humans we experience. If you're busy coding away, you can glance over at My Task Board and instantly get a sense of how much work you have completed, what you're working on and what still hasn't been started. The moment you have to have to open an application or reload it to get updated data you've context switch. You've interrupted the process by putting another task in front of it, causing the brain to bench the current task in order deal with the new one. Going back to winning the battle, to win we will need to concentrate on the matter at hand constant switching will create distractions which will impact your, and your teams, overall productivity.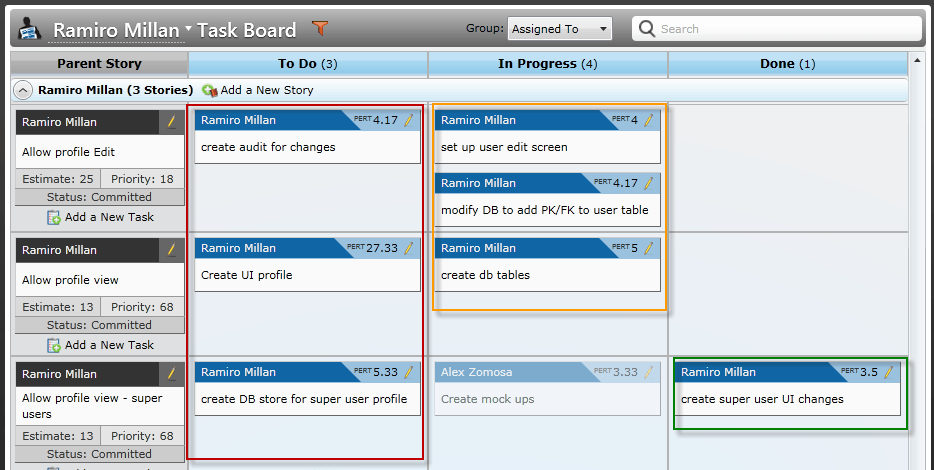 Using My Perspective will prevent us from digging through our 50 lb. rucksack for our map and allow us to use our head-up display to get vital project information.
Here is My Perspective in action:
Try the New TeamPulse
About the author:
Ramiro Millan
Agile Solutions Consultant
Agile Project Management Division, Telerik, Inc.