As mobile developers, we feel a sense of joy when we deploy our apps and see them running on a real device. It can feel great to see our code in action and interact with our creation. The next obvious step – show off our creation, right? However, when sharing with groups or recording demos, sharing via your tiny smartphone screen simply doesn't work. What we would really need is to mirror the device screen running our app onto a much bigger screen.
There are a number of use cases for device screen mirroring, such as taking app screenshots, recording app demos, sharing with clients, or doing technical speaking with live demos. Thankfully, tooling for this has come a long way. In this article, I will sum up some of the most popular and effective mirroring options for cross-platform mobile developers. Let's explore.
Windows Phone
Let's begin with Windows Phone. Yes, the one with lowest market share – but a well respected OS nonetheless and a very passionate developer community. Windows Phone 8.1 looks to be an awesome update bringing in Cortana, Action Center, World-flow keyboard and a whole lot more features. While mobile carriers will push out the Windows Phone 8.1 update through Summer/Fall, the update is available now for your Windows Phone and you do not even technically need to be a developer to get it.
If you are running the Windows Phone 8.1 beta update, look in your Settings and you'll find a Project My Screen setting, as shown below. As of now, wireless mirroring does not work, but the ultimate goal is to support Miracast-type receivers for screencasting.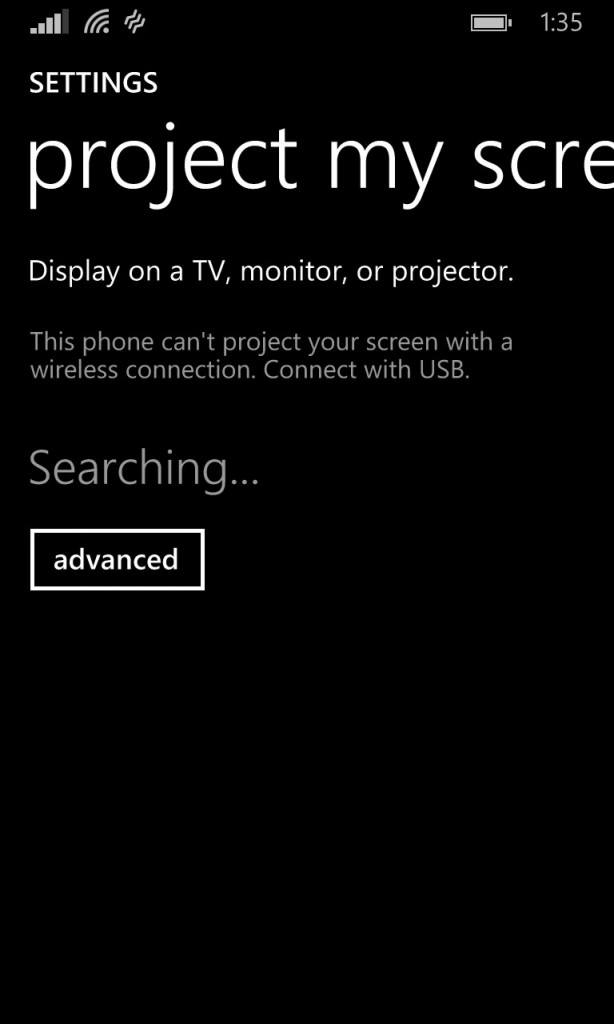 Grab the Project My Screen PC app and a USB cable to connect to your Windows Phone 8.1. You should be prompted on your phone that you're about project your screen. If not, you may have to uninstall some pre-existing phone drivers in your Device Manager, as shown below.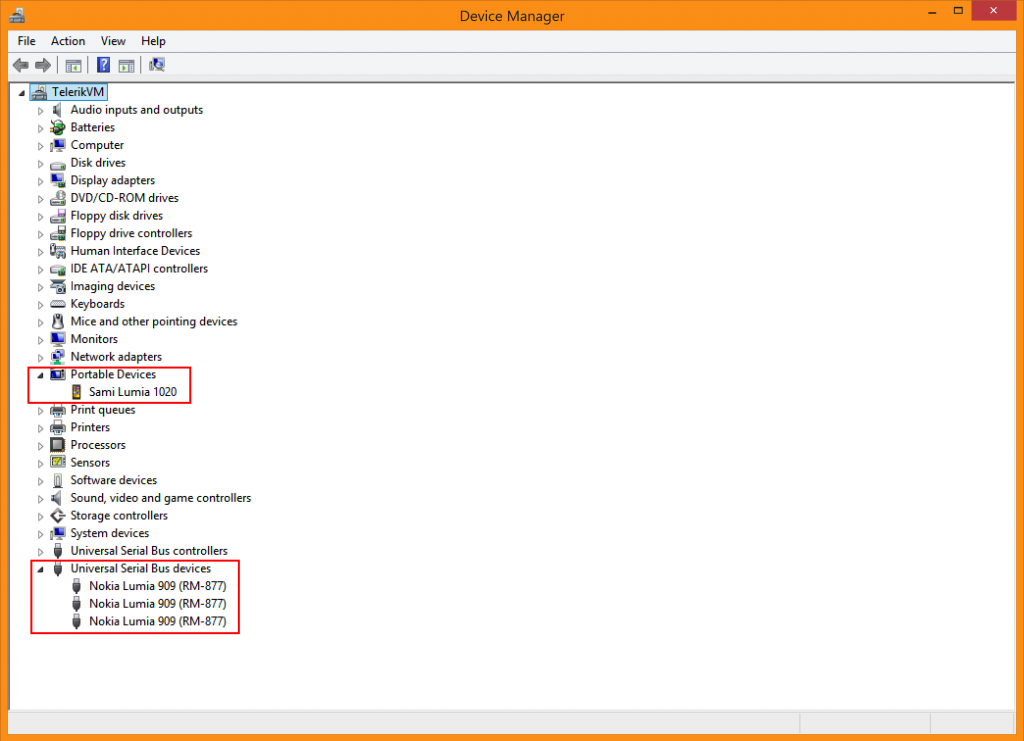 Otherwise, fire up the Project My Screen PC app and connect to your Windows Phone 8.1 – the phone screen gets immediately duplicated on your PC, as you see in the screenshot below displaying my Windows Phone 8.1 start screen. The screen simulation stays in sync with your phone and you may also choose to display touch pointers on screen, which is great for demos.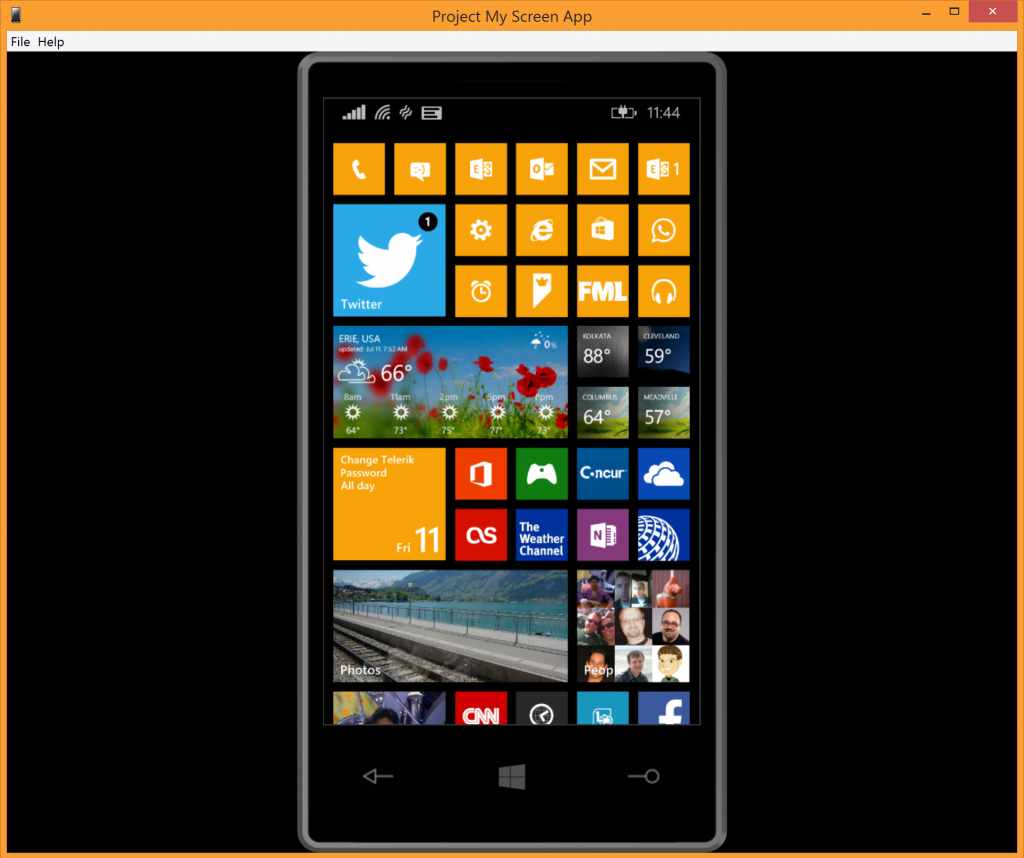 If screen projection through a USB cable isn't your thing and you are craving wireless mirroring of your Windows Phone and you have a Nokia Windows Phone, you're in luck. Nokia has the excellent Beamer service – for wireless screencasting of your Windows Phone (it doesn't even need to be Windows Phone 8.1) in any modern browser! Simply head over to the Nokia Beamer website, grab the Windows Phone app, scan the QR code and boom – your Windows Phone screen is beamed into your browser from Nokia's mirroring servers. Below is a screenshot of what to expect on the Beamer website and a visual of my Windows Phone screen beamed over wifi.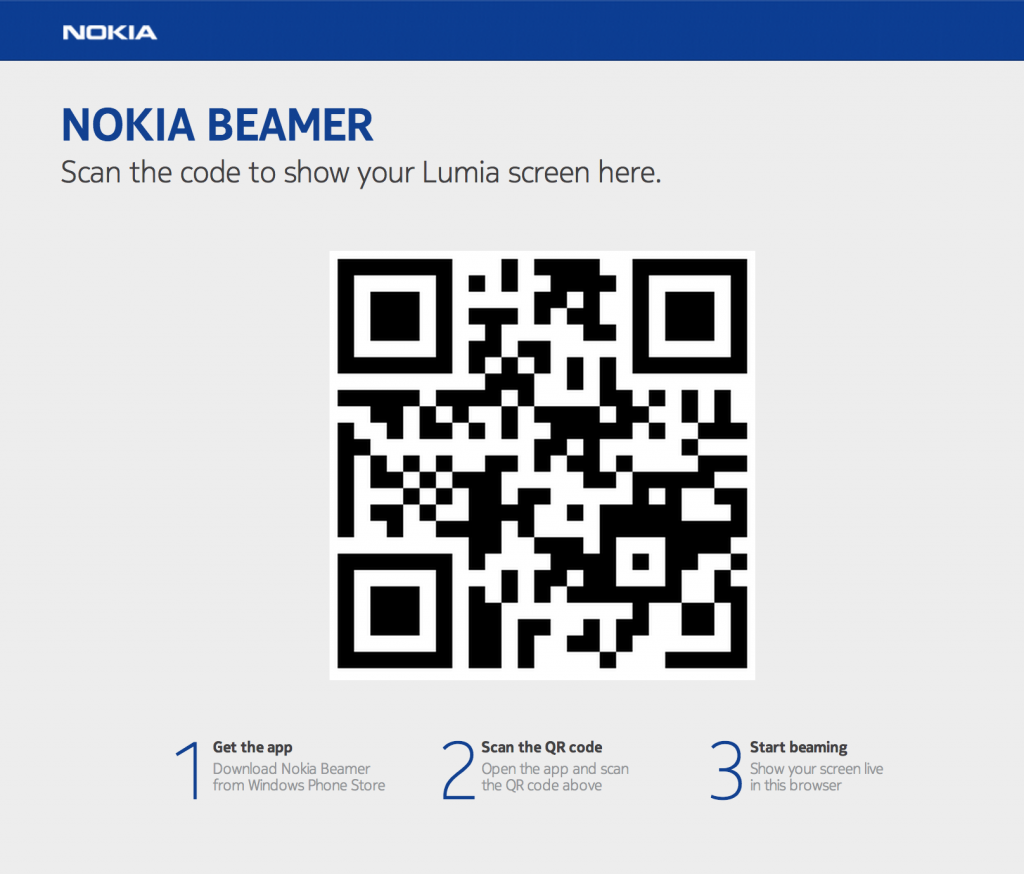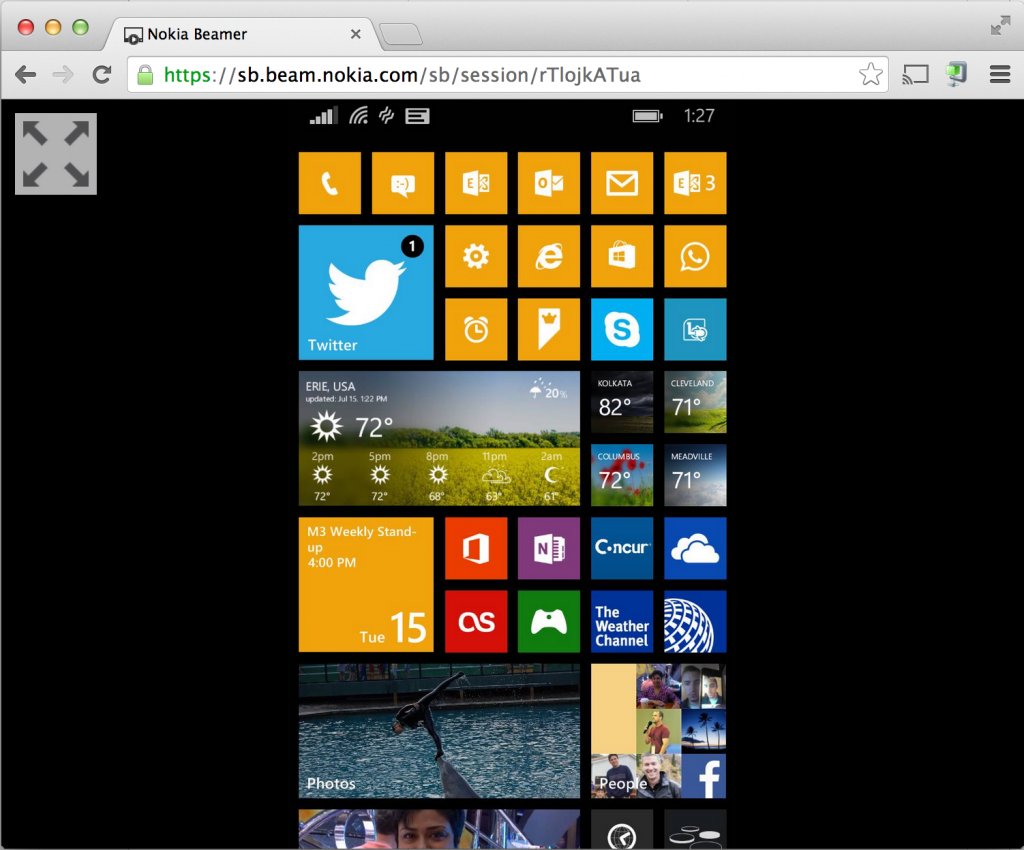 iOS
There are several good mirroring options for iOS. The first is the simplest of all, but requires a newer device, such as an iPhone 5/iPod Touch 5th Gen and forward. More specifically, you need an iOS device that has a lightning port. You can screencast directly from your device to a bigger screen through VGA or HDMI inputs. Simply grab a Lightning to VGA or Lightning to HDMI adapter, and connect your device to a bigger screen through the appropriate inputs – and voila, your screen is mirrored including anything running on your device.
Now, if wired connections is not your thing and you want the convenience of wireless mirroring, the best option may be Reflector (which comes highly recommended from my colleague TJ VanToll). Reflector quite simply is an AirPlay receiver for your iOS devices – so no extras are needed over what's already built in. Simply fire up the Reflector application for PC/Mac/Android and allow your iOS device to stream to your device over AirPlay.
Below you'll find what to expect on Reflector website, followed by a screenshot of my little iPod Touch 5th Gen device. I'm told AirServer and the XBMC media receiver apps for PC/Mac also do a decent job of mirroring through AirPlay.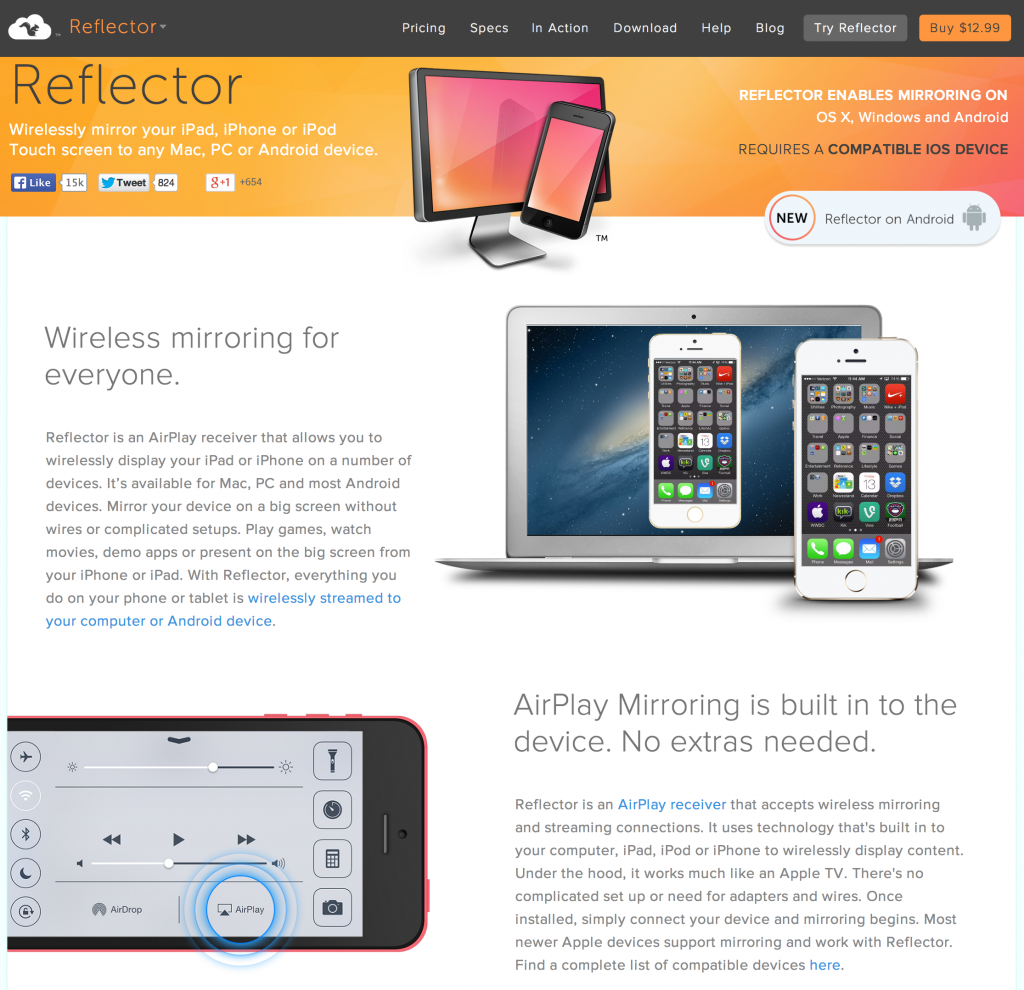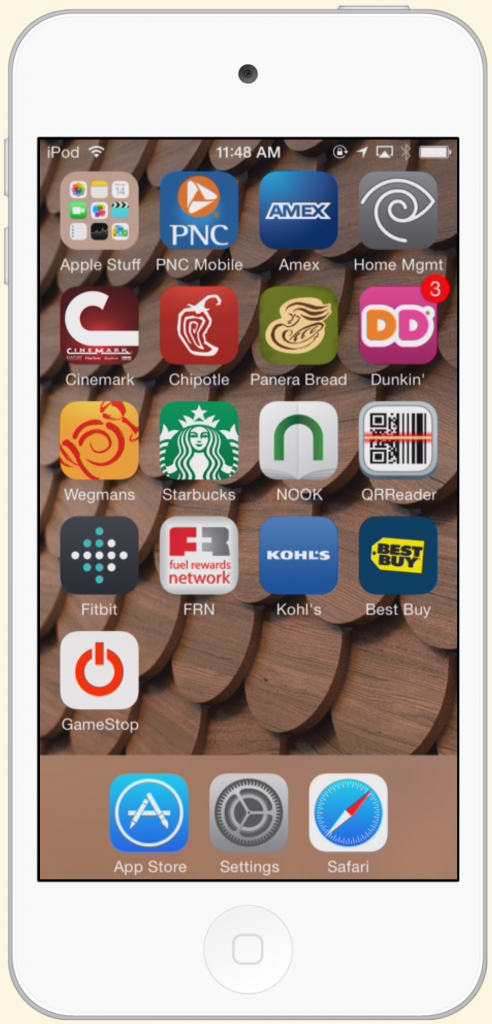 Android
Fortunately, Android has the same story as the other platforms, with plenty of mirroring options, of which we'll cover the most noteworthy. My choice is Mobizen (which was also highly recommended by my good friend Michael Crump). Mobizen offers reliable Android screencasting to a browser window or PC application, with full interactivity mirroring from the device. Grab the Mobizen app from the Google store and plug away with mirroring your Android device on bigger screens. The screenshots below showcase the Mobizen features, followed by Michael's Android phone screen being mirrored.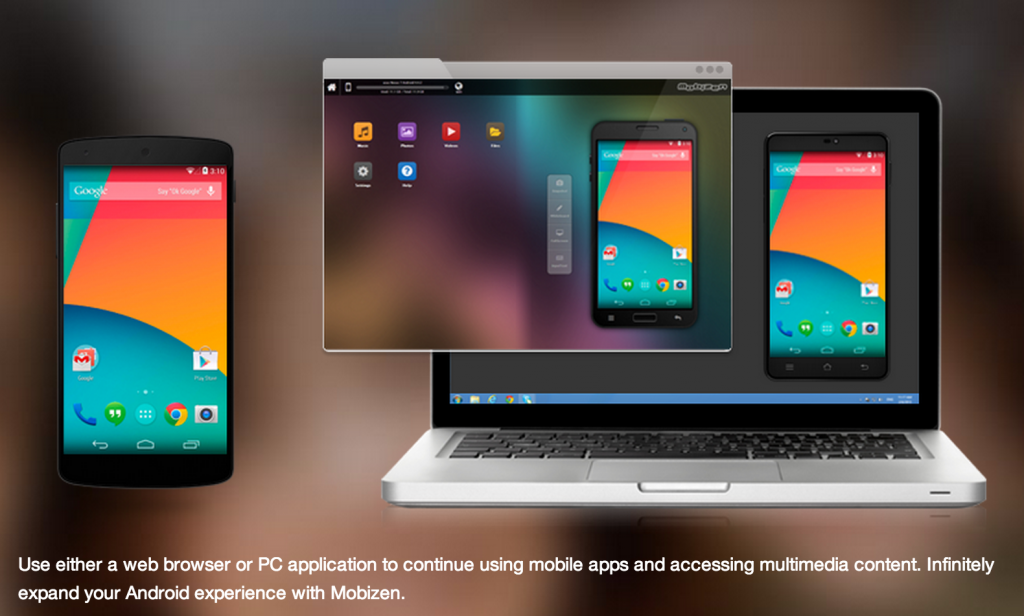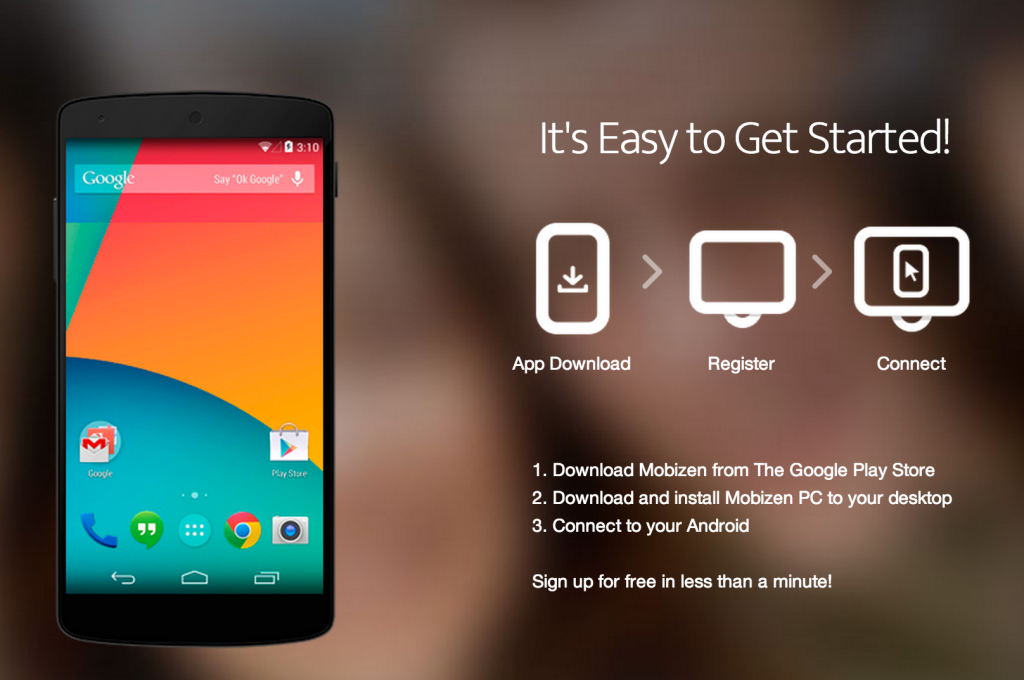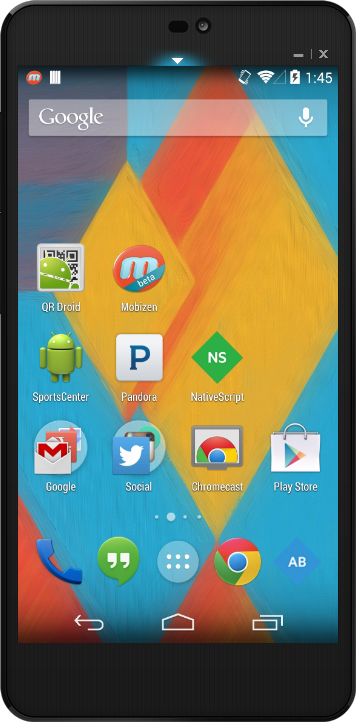 Another fun option to wirelessly mirror your Android device to bigger screens comes from the tiniest of streaming devices, the popular Google Chromecast. As of just a few weeks back, a Chromecast update brings full screen Android mirroring to your Chromecast-connected TV. Instead of app content, you cast your entire Android device screen to TV; everything shows up as is, only bigger, as shown in sample Android screenshot below.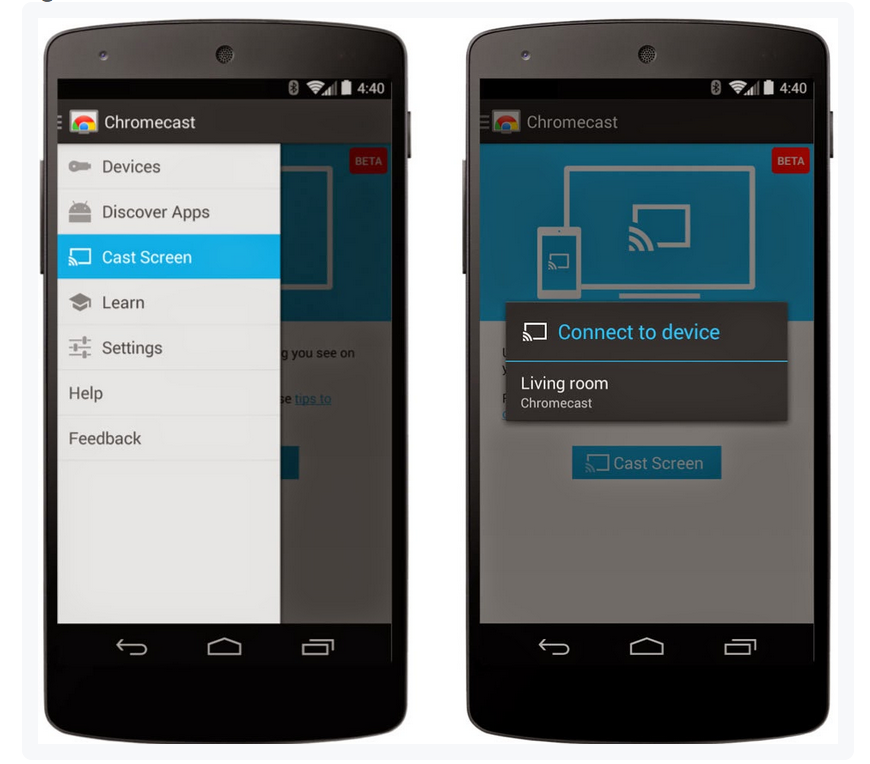 Conclusion
So the bottom line is, no matter which mobile platform you are targeting, there are several options for mirroring smartphone devices onto bigger screens. Are you in love with some other mirroring option that I didn't mention? Drop some comments to share. Simulators have come a long way, but nothing beats on-device app testing and being able to easily share your mobile device screen with an audience is invaluable.