Exciting news never comes alone. The brand-new Visual Studio 2012 is officially released bringing lots of good and handy new features, options and opportunities for all .NET developers. Telerik is never behind, and we've released Service Packs for your favorite Telerik tools that make them integrate seamlessly with Visual Studio 2012.
The recent Telerik JustCode Service Pack 2 adds dynamic support for the new color themes in VS 2012. This means that if you change the colors and theme of your Visual Studio 2012 instance, JustCode will simply pick them up and use them. And if VS looks good, JustCode will look good as well :-) See some examples below.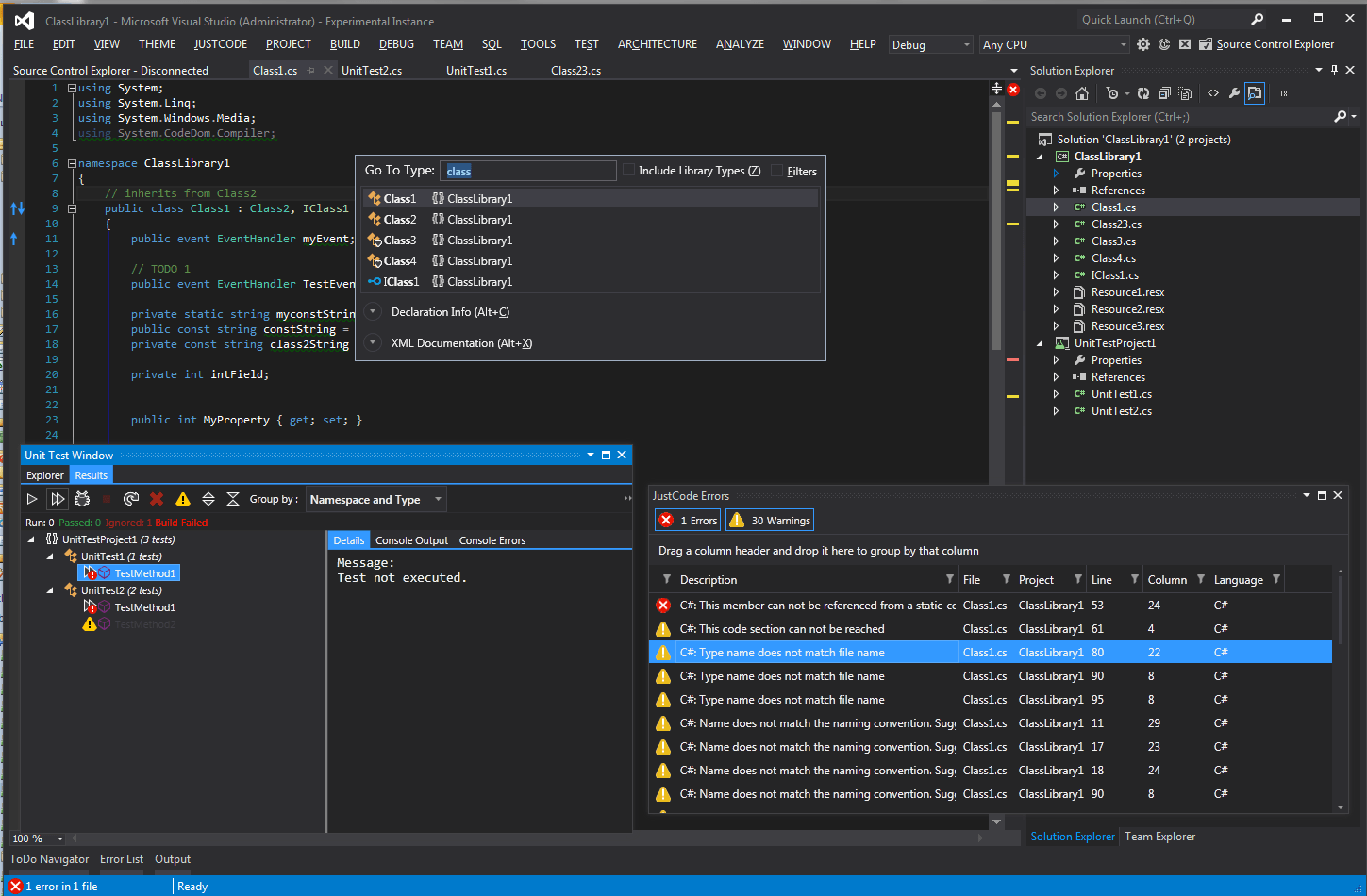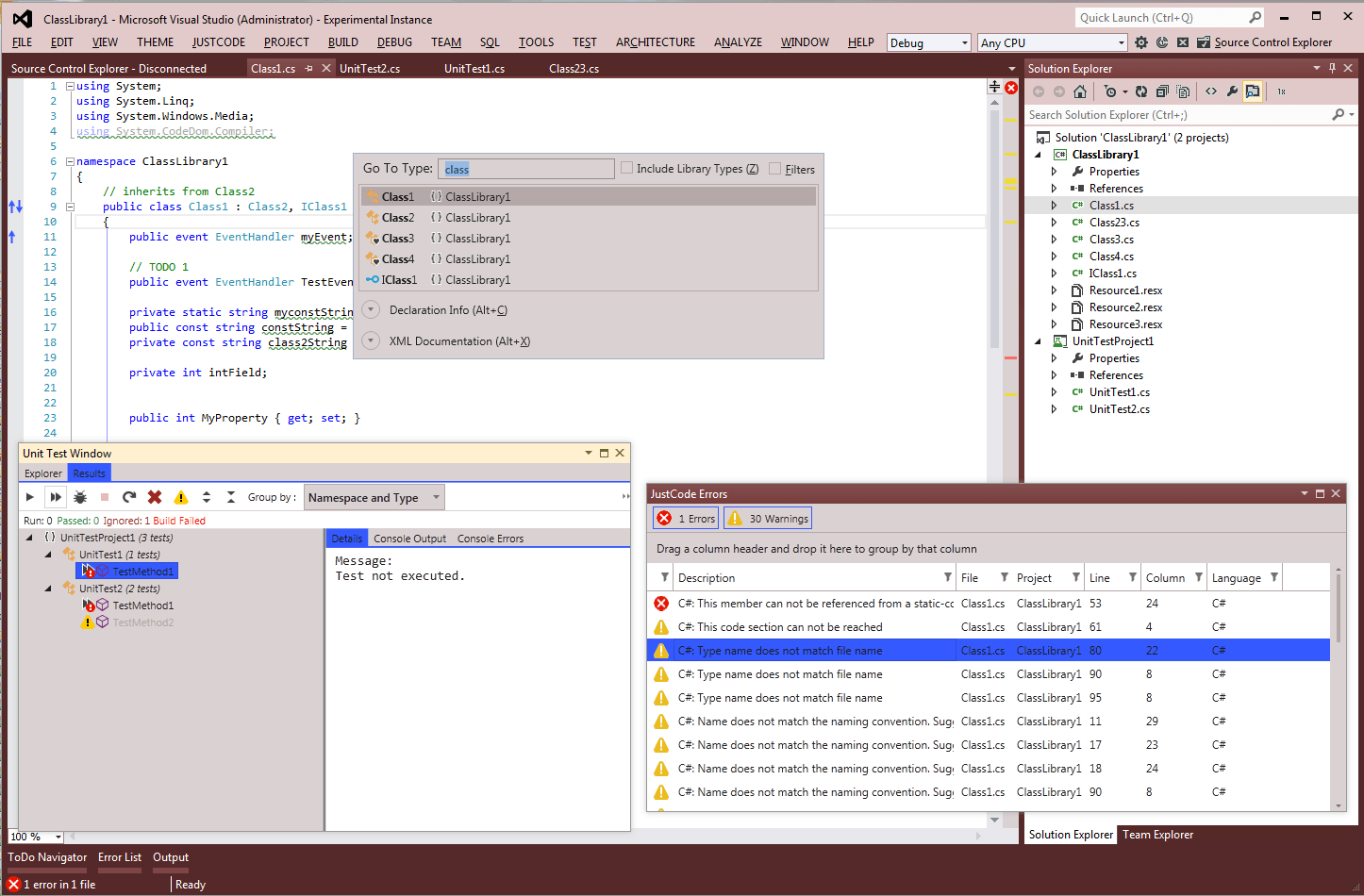 All this doesn't mean that we have abandoned the old versions of Visual Studio. You'll be happy to know that JustCode continues to support and look great in Visual Studio 2010, 2008 and 2005.
JustCode is not alone; we've released a service pack for Telerik JustTrace as well. It adds dynamic support for both Light and Dark Visual Studio 2012 themes. This means that if you change your VS theme to one of these, JustTrace in Visual Studio will change its theme and colors accordingly.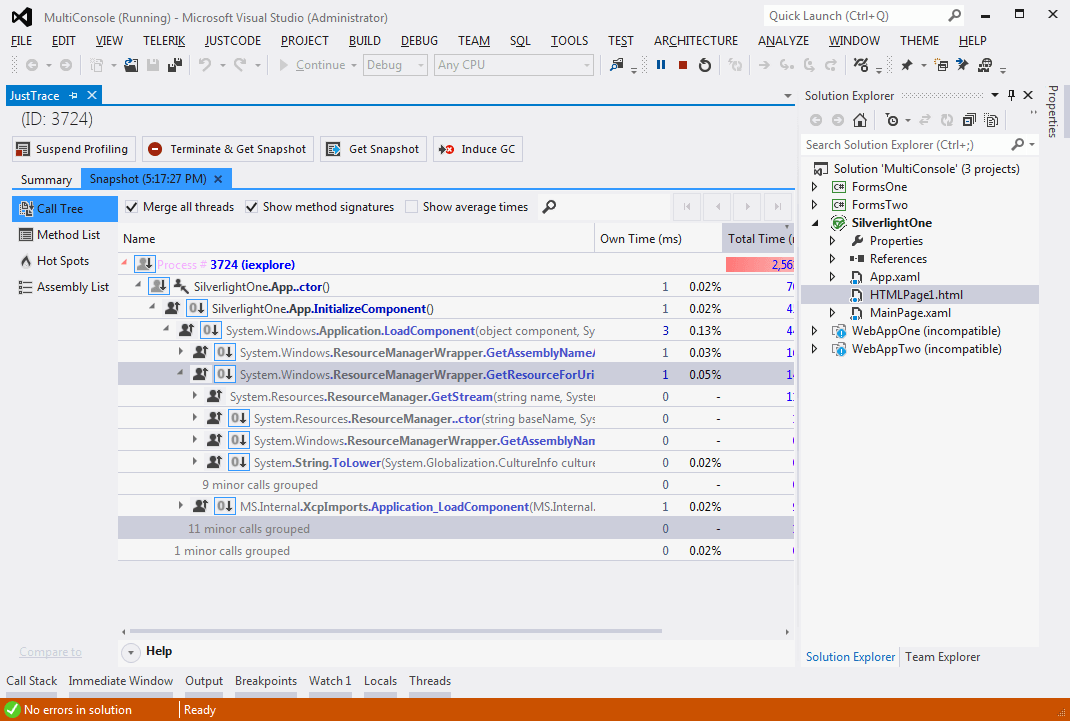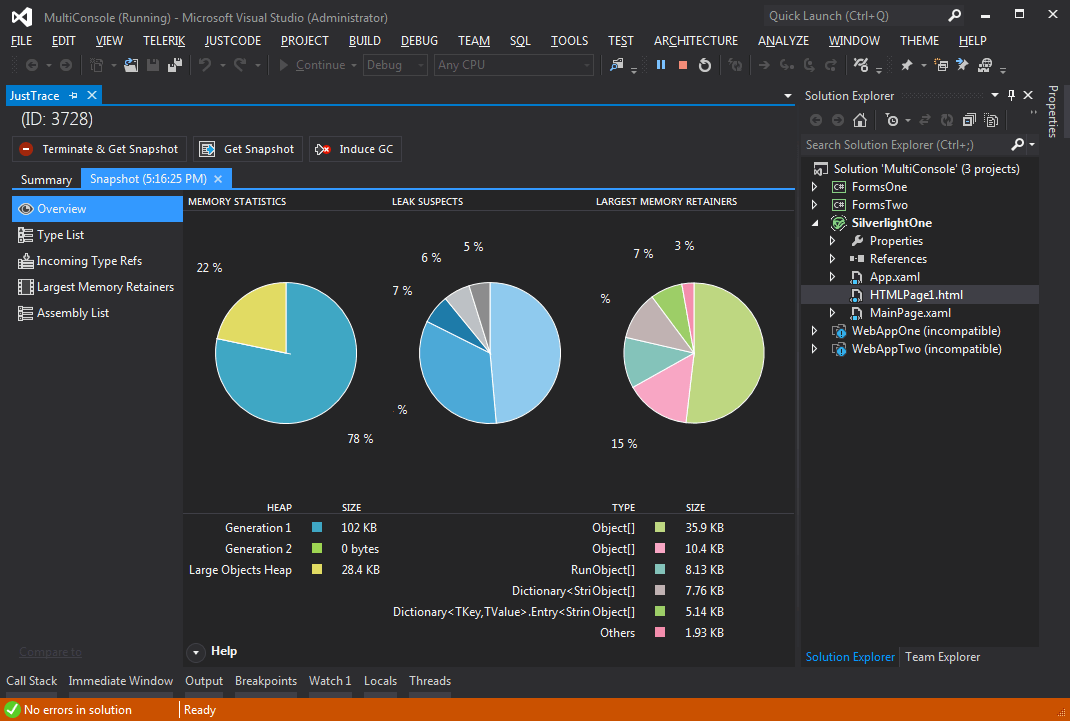 The JustTrace standalone tool also has new looks to be in harmony with its Visual Studio add-in.
Give JustCode and JustTrace service packs a try and let us know what you think!
Happy coding and profiling!
The Just* team