While it's fun to see the latest mobile gadgets that come tumbling out of Cupertino, the core of Apple's mobile strategy revolves around iOS, and of course Telerik is there to support the latest and greatest on day one. With iOS 8 (and the Apple Watch), Apple continues to produce innovative mobile hardware and push the envelope with what can be done with their platform. While not a dramatic change from a UI perspective, iOS 8 brings with it amazing opportunities for hybrid mobile developers and a host of new features for us to tap into. The question today is, what does this mean for AppBuilder and Telerik Platform?
We Support iOS 8 Today
First and foremost, iOS apps built with AppBuilder today will run fine on iOS 8 with absolutely no changes needed to the code. And to take advantage of this support, you need to do perform the following steps:
Nothing :)
Remember, with Telerik AppBuilder we handle everything for you in the cloud: you don't have to download and manage Xcode, iOS SDKs or the iOS Simulator. Everything you need to support iOS 8 is available for you as part of AppBuilder.
Elsewhere in Telerik Platform, Mobile Testing has also been updated to support iOS 8, but that's not the end of our iOS 8 story, not by a long shot.
Building On Our iOS 8 Support
As part of an ongoing effort, we will expand our iOS 8 support into areas such as:
Simulator support for iPhone 6 and iPhone 6+, along with the ability to simulate new pixel density ratios.
Support for the new WKWebView, which promises up to 4x the JavaScript execution speed.
Kendo UI updates to support the latest features and designs introduced with iOS 8.
Updated support for the latest Cordova bits featuring iOS 8 improvements.
And we promise that your experience with Telerik Platform and iOS 8 will be far less awkward than Tim Cook touching fingers with Bono.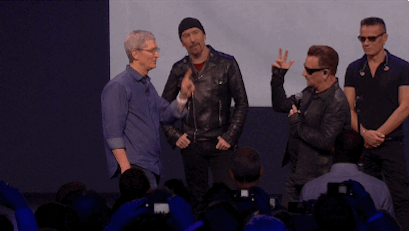 Haven't yet built a Telerik Platform app? Try it now for free. No need to install or configure anything, just log in and start building.