Shortly after the massive excitement
Telerik's Extensions for ASP.NET MVC
created, the guys at Telerik are happy to share couple of new free tools with the developer community! Inspired by agile development best practices,
TFS Work Item Manager and TFS Project Dashboard
have also been extensively used internally at Telerik for over six months with great results. TFS Work Item Manager simplifies the process of organizing TFS work items – you can now access and alter all your tasks in a visually appealing and user-friendly way. Some of its highlights include Work Item grid filtering, grouping and aggregation; querying; iteration schedules; and a unique task-board view of work items independent from any process template.
TFS Project Dashboard helps in coordinating tasks even further. It's a stand-alone console that connects to TFS and pulls workload data to be displayed as various widgets. The application shows things like build history, recent check-ins, assigned tasks, bug history, and more. The TFS Project Dashboard increases team transparency and is designed to end the question from management of "what are we doing" or "who broke the build?"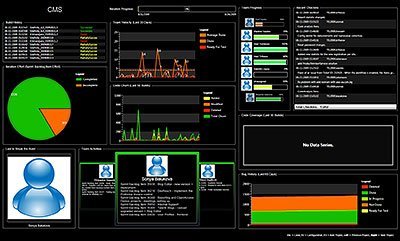 What's more, both tools leverage the powerful capabilities of
Telerik RadControls for WPF
to offer enhanced project progress visualization, drastically reduced overhead and improved personal accountability.
Give it a try
or
watch an intro video