On this episode of Eat Sleep Code, guests Jeffrey Miller and Dennis Dunn talk about WorldVax, an open source humanitarian software that tracks immunizations administered to patients in remote areas of the world. Jeffrey and Dennis talk about how their careers lead to a humanitarian passion project and discuss what technologies are involved in creating an open source mobile app for developing countries.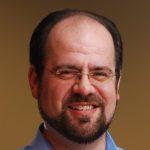 Jeffrey A. Miller is a tech lead and application architect with over 19 years of experience delivering enterprise software for business, government, and healthcare. He provides leadership in the Microsoft application development practice for Information Control Company in Columbus, Ohio.
Jeffrey has presented topics at regional tech conferences, local user groups, and a national healthcare conference.
Jeffrey is co-founder of the WorldVax.org open source software project that provides expert immunization guidance to caregivers. Learn more at http://worldvax.org/.
Show Notes