On this episode of Eat Sleep Code, guest John Sonmez from Simple Programmer talks about soft skills and marketing yourself as a software developer. Later, TJ VanToll joins the show to talk about public speaking by joining the Summer of NativeScript program.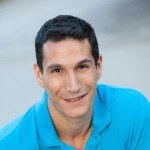 John Sonmez is the founder of one of the biggest programmer blogs on the internet at SimpleProgrammer.com.
John is also the author of the best-selling book "Soft Skills: The Software Developer's Life Manual."
John is a life-coach and motivational speaker who helps software developers, programmers and other IT professionals, become better at their jobs, make more money, and live better lives, by making the complex simple.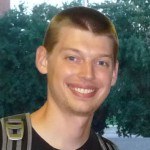 TJ VanToll is a developer advocate for Telerik, a jQuery team member, and the author of jQuery UI in Action..
TJ has over a decade of web development experience—specializing in performance and the mobile web—and speaks about his research at conferences around the world. TJ is @tjvantoll on Twitter and tjvantoll on GitHub.
Show Notes