It's finally out! As promised, we compiled this cool demo that uses a very simple but slick carousel UI. Now you can just give it a spin!
The download contains updated versions of several other Telerik Windows Forms demos that we have recently added to our portfolio, such as a RadGridView exporting demo, which features our great Telerik.Reporting solution: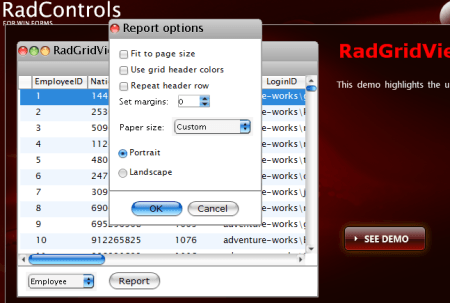 I'll be very glad to have your feedback on this. Have fun!