Recently Carl Franklin and Richard Campbell of DotNetRocks made a slight detour in their Visual Studio 2012 Launch Road Trip to visit Telerik's Hudson, Ohio offices (just after a previous "detour" to DevReach in Bulgaria). The dynamic duo were on their way from Pittsburgh to Toronto, and Hudson is not too far out of the way along that route.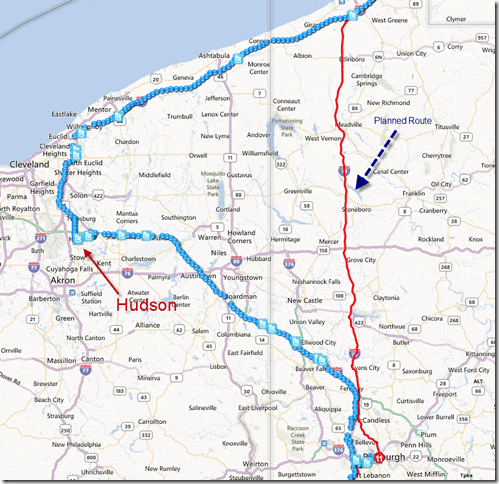 You can continue to track their road trip progress in real time at http://dnrroadshow.cloudapp.net/. In addition to seeing where they are, you'll also find related tweets along the way, like these: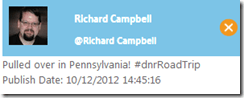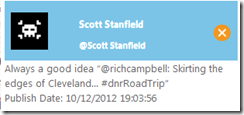 Once the RV pulled up, we treated the DNR crew to some barbecue, which everyone agreed was great, followed by a few games with the team. Carl was on hand during a game of Telestrations that included this sequence of drawings/guesses for the word "stool pigeon":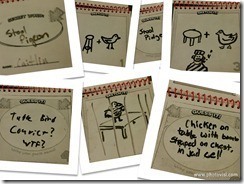 Meanwhile, Richard quickly picked up the bluffing game The Resistance, winning twice in two quick games (presumably he is still undefeated).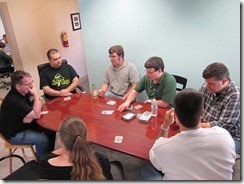 Finally, the Telerik team was treated to a brief tour of the DotNetRock RV, which expands quite a bit to increase the inside living space (not recommended while traveling, however).
We had fun hosting the crew from DotNetRocks and hope to see them again soon. Look for them in a city near you until their road trip ends in Las Vegas on 9 December 2012, and listen to their many guest star interviews along the way on their show in the coming weeks.