The first major release of Telerik® UI for WU for 2016 is already here, packed and stacked with great new features and improvements. This post will cover what's new at a glance.
ImageEditor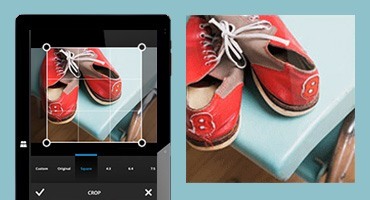 A brand new control joins the suite—ImageEditor. If you have previously used our UI for Windows Phone suite, you know better than anyone how useful the ImageEditor can be. With this control the end-user can now apply simple image editing operations to an image within your application without using a third-party app or tool. The currently supported operations include crop, flip, saturation, contrast and hue editing.
ListView: Drag handles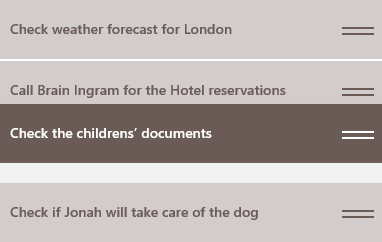 ListView drag-drop handles are another cool feature of this release. Sometimes, for the end-user it might not be that obvious right from the beginning that they can reorder items by dragging and dropping them. Now, with the new feature, you can easily give a visual clue to the user and let them know that the drag-and-drop operation is allowed. For maximum flexibility, this feature is not coupled with the drag-and-drop functionality of the ListView. As a result you can let the user drag the item by tapping it on any location when the handles are off, or drag the item only by the handles when they are turned on.

In addition to that, we also added lots of other small improvements to the suite. You can check the complete UI for WU Q1 2016 Release Notes here. Feel free to get this release now [Trial|Dev] and play with the bits.

Happy coding!