How are you getting to //build/? Need a ride from your hotel to the conference center? Not too inspired by shuttle buses? How about a Lamborghini Gallardo?
If you're at //build/, you'll likely witness the unveiling of something so new and exciting that it will change your life, as well as millions of other developers worldwide. To celebrate the anticipated 'big news' from Microsoft, Telerik will be giving random //build/ attendees rides to the conference center in a Lamborghini Gallardo driven by our Vice President, Doug Seven (@dseven). Just wave your attendee badge at Doug and he will swing over and give you a ride.
While you are living the high-life in this pimped-out Lamborghini, be sure to ask Doug about our plans after //build/--or, for those of you enjoying //build/ via virtual channels check out www.telerik.com/build.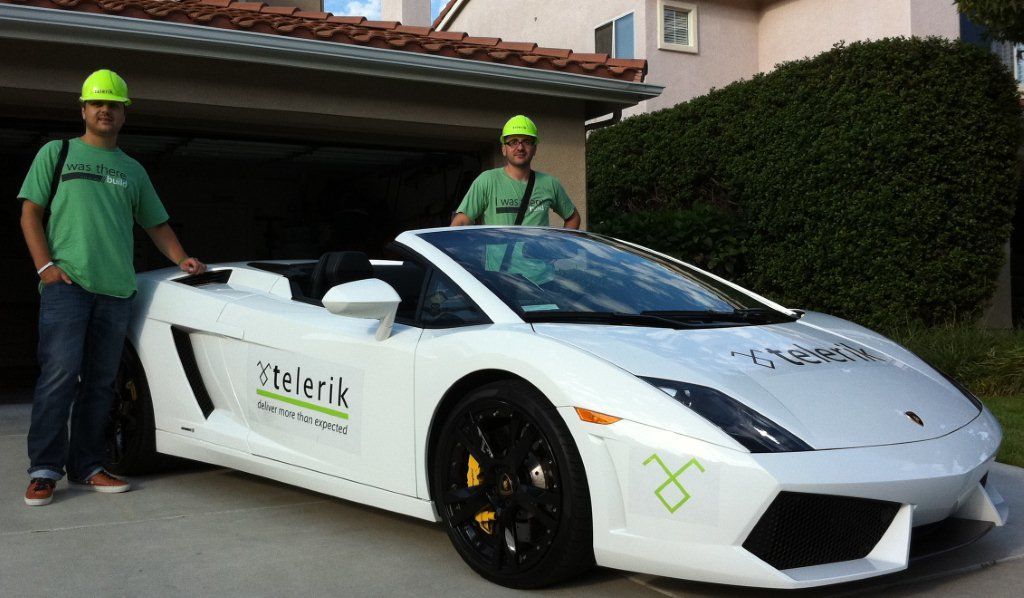 And be sure to also keep an eye out for our Telerik crew, who will have lime-green construction hats attached to their knapsacks, to score a limited-edition 'I WAS AT BUILD' t-shirts.