Telerik is for the first time in Norway and is very happy to see so many fans and customers at the Norwegian Developers Conference in Oslo.
Day 1 was a busy and exciting day for the Telerik team who showed some of the coolest features of our testing and project management products as well as all our UI controls.
We also met with our partners from Prewise who demonstrated how Telerik TeamPulse integrates with Eylean.
Even though we don't get much sleep under the midnight sun we can't wait to see all of you at our booth at Day 2.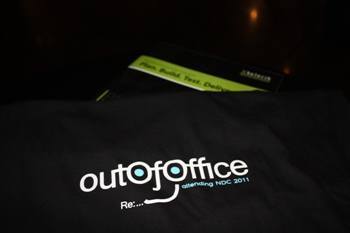 Come to our booth, get a shirt and win some cool prizes.
For the latest news from us and NDC follow us @telerik