This could have been a blog post about the (almost) 9 year anniversary of .NET but the title is just a play of words. As pictures are worth a thousand words, I'll let the screenshots do the talking about a really cool feature that will ship in JustCode very soon.
The "Decompile" command is available inside metadata .cs files and you can run it both for members: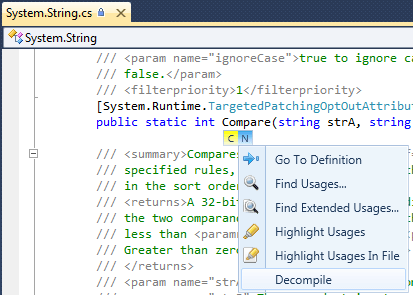 (the above command does this)

and for entire types: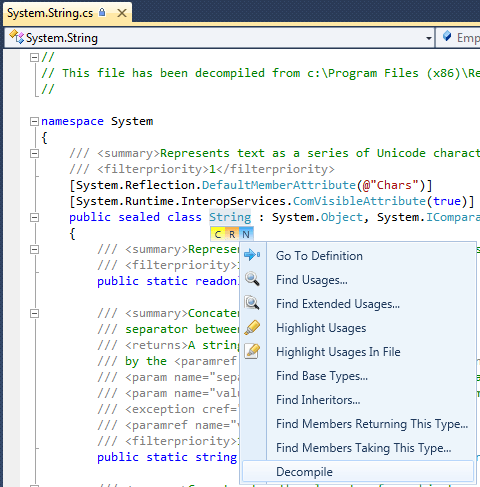 Want to learn more? Keep an eye on the Telerik blogs and our Twitter feed in the upcoming weeks. We will be posting a lot of information.
We will also offer FREE licenses for the next release of JustCode to the first 500 people that send us an e-mail at decompile@telerik.com. No need for any special format - your name and (optional) some ideas on what decompilation features you would like to see most would be welcome.